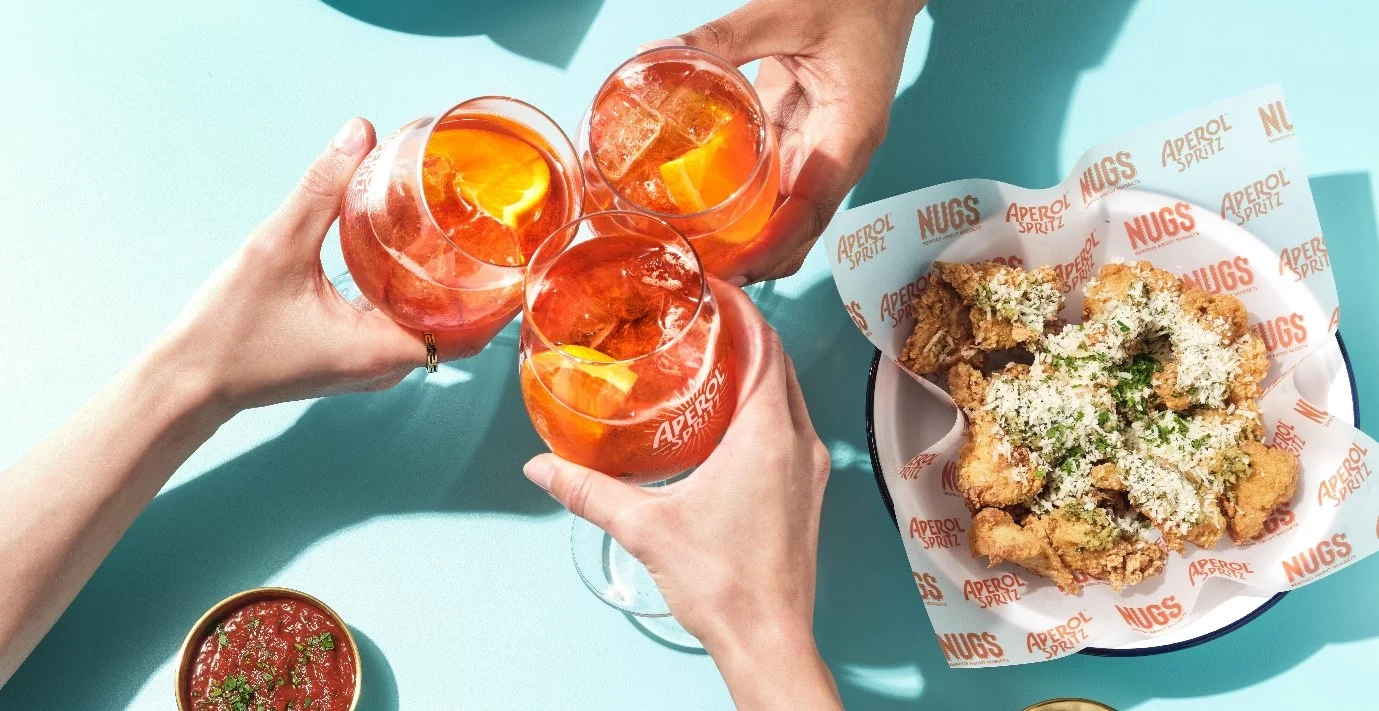 APEROL SPRITZ SOCIALS PRESENTS: NUGS
Simple food and drink are having a moment. All the treats that have crunched and sizzled their way into our hearts aren't going anywhere – and nothing has us hooked quite like the humble chicken nugget.
This cult classic is going through a renaissance and Aperol is ready to raise the UK's aperitivo game with a joyful collaboration. Aperol Spritz has paired with NUGS – the UK's first chicken nugget shop – to create the ultimate sharing combo for you and your friends.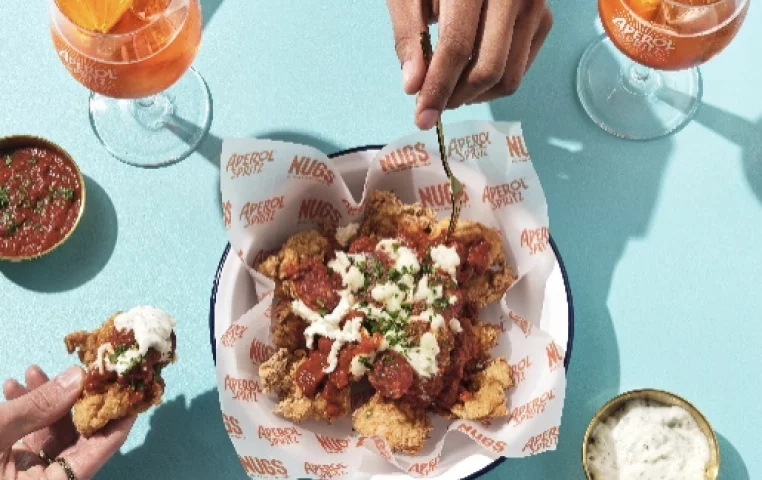 Cocktails and comfort food – a new iconic duo
Aperol Spritz X NUGS is here to unite Italy's most adored aperitivo with the UK's most beloved comfort food. Whether it's to celebrate the start of a fun weekend or to mark the end of a long workday, what could be better than sharing an Aperol Spritz and some tasty nuggets with friends?
NUGS have given their classic nuggets a twist to complement the zesty, bittersweet taste of Aperol. To perfectly complement the bittersweet flavours of the three ingredient Aperol Spritz, three Italian inspired nugget flavours have been created using three simple ingredient toppings. After all, the best things come in threes!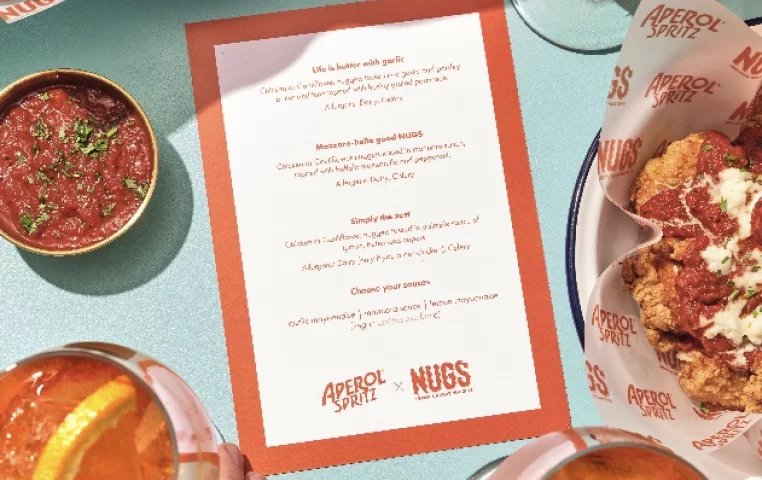 What's on the menu?
NUGS' gourmet nuggets are about to revolutionise traditional aperitivo in the UK. Their playful twist on this Italian pastime is serving a familiar taste with a zesty flavour – designed to be shared with friends.
The exclusive Aperol Spritz X NUGS sharing menu features:
Life is Butter with Garlic: nuggets tossed in a moreish garlic and parsley butter, finished with freshly grated parmesan.
Mozzar-hella Good Nugs: nuggets covered in traditional marinara sauce, topped with fresh buffalo mozzarella and pepperoni.
Simply the Zest: nuggets simply coated in a lemon and vegan butter sauce, complete with a burst of capers.
All NUGS are gluten free and available as chicken nuggets or vegan/vegetarian friendly cauliflower nuggets. They also come in a range of portion sizes for you and your friends to enjoy!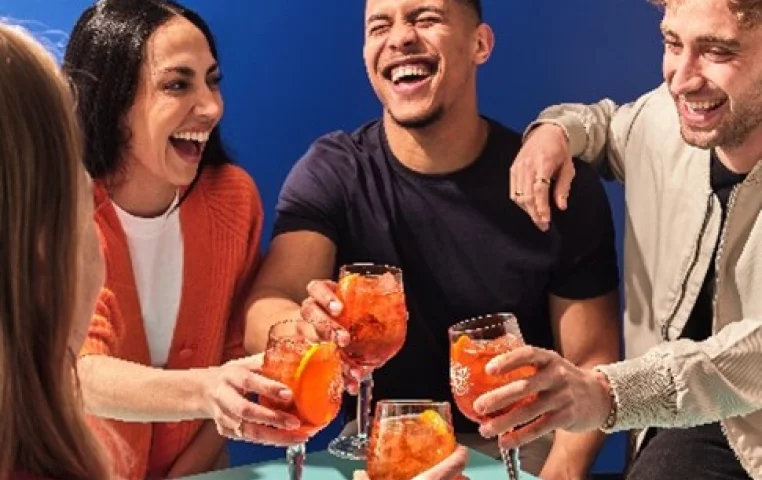 How to visit
In true dolce vita style, the Aperol Spritz X NUGS collab is bringing a taste of Italian kiosk culture to London's Kings Cross.
Head over to Real Food Market in King's Cross Square, N1 9AL, between 19th – 21st April. The Aperol Spritz X NUGS kiosk will be delivering this dreamy combo between 5pm and 8pm.
Demand will be hot, so make sure to swing by and get your aperitivo session started early. Grab your friends and prepare for an al fresco experience like never before. Cin Cin!