The history of Aperol & Spritz
The history of Aperol and Aperol Spritz from the beginning.
1912-1919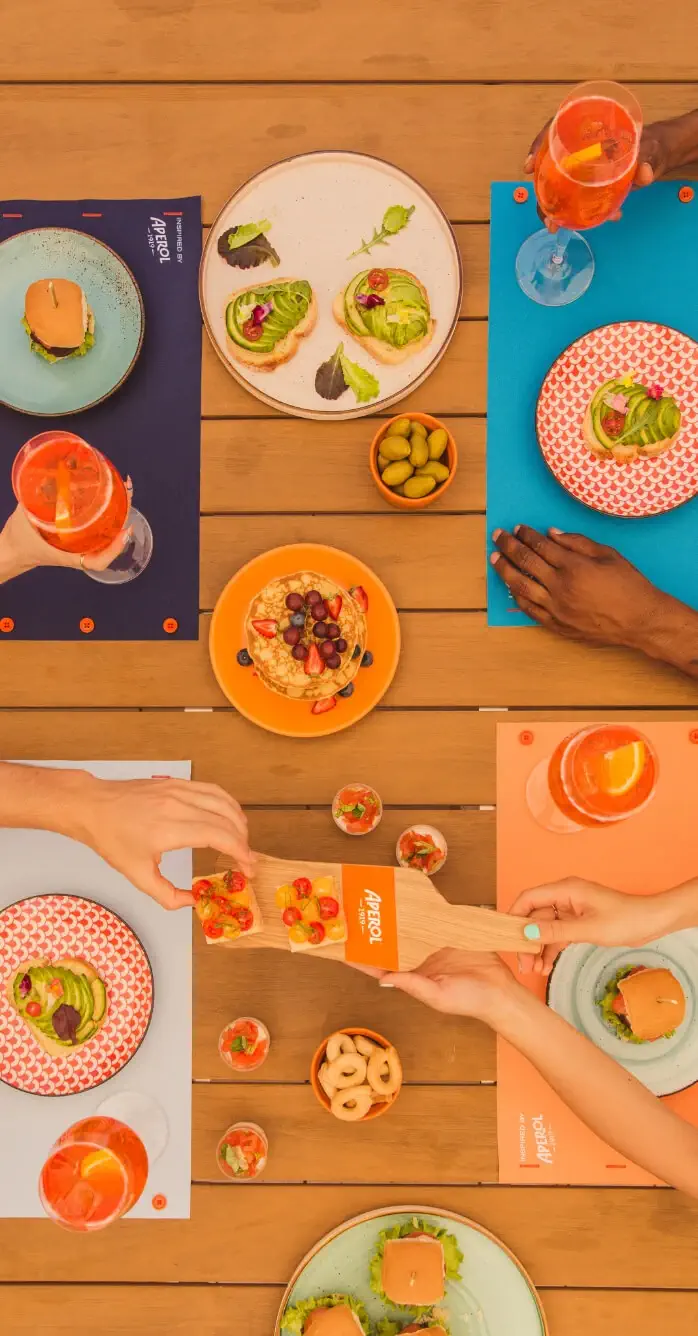 Experimentation and Dedication
Created in 1919 by the Barbieri brothers, Luigi and Silvio, in the liqueur company of their father, Aperol is an aperitivo made from seven years of experimentation.
1919-1930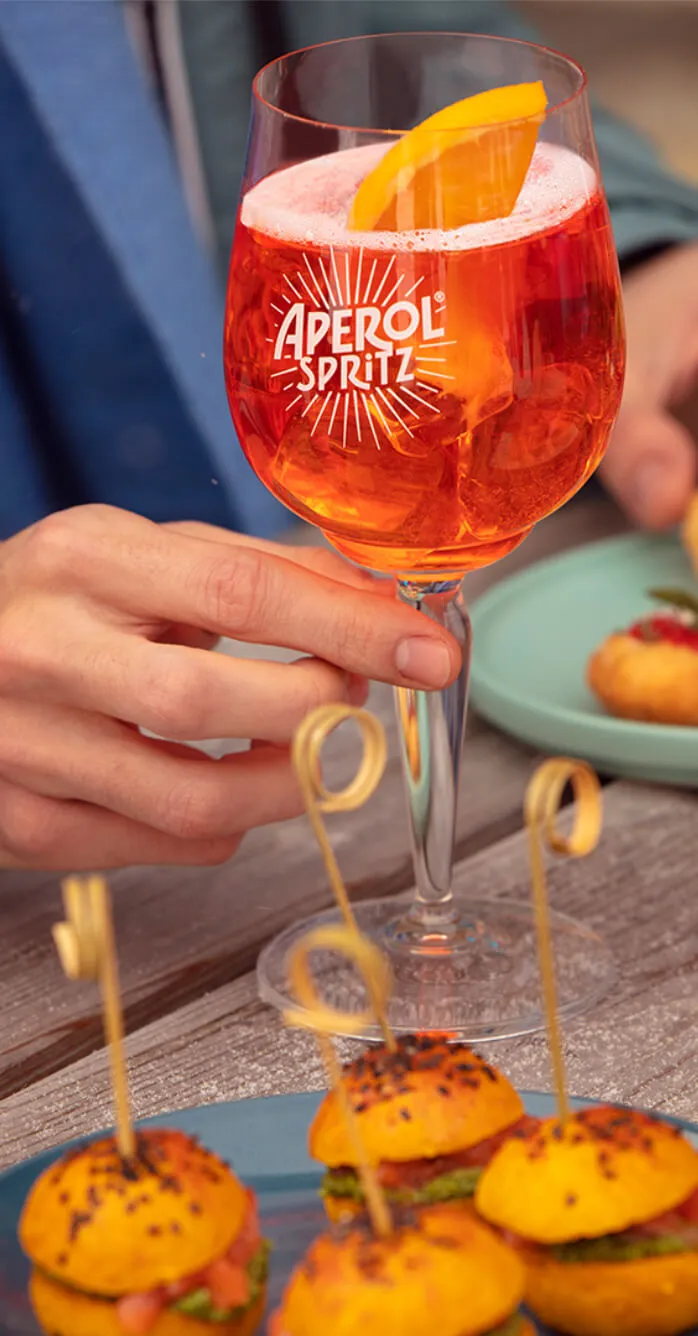 Aperol and Conviviality
In the immediate post-war period and in later years, Aperol became popular all over Italy, particularly with those gathered in cafes in Padua and traditional bars in Venice.
1950-1960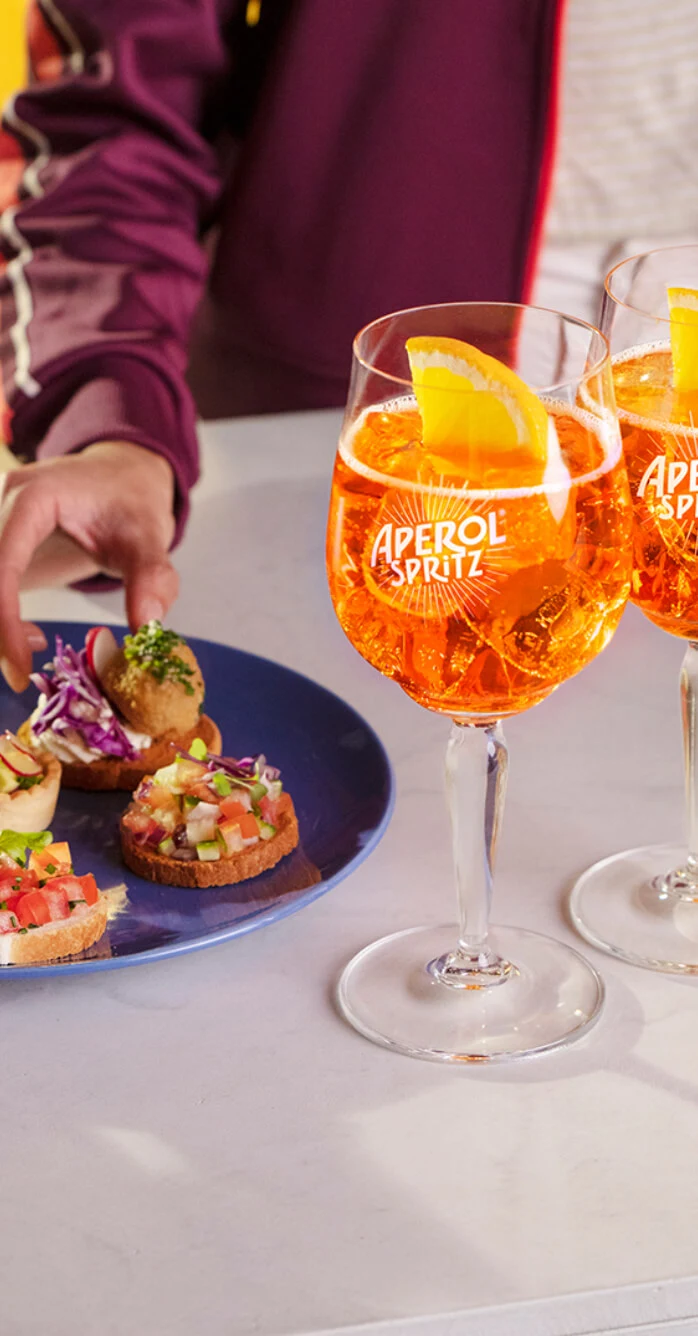 Welcome Aperol Spritz
In the 50s the famous recipe that made the Aperol Spritz cocktail so popular was born. This is also the period of "Il Carosello", the first Aperol TV commercial.
1980-1990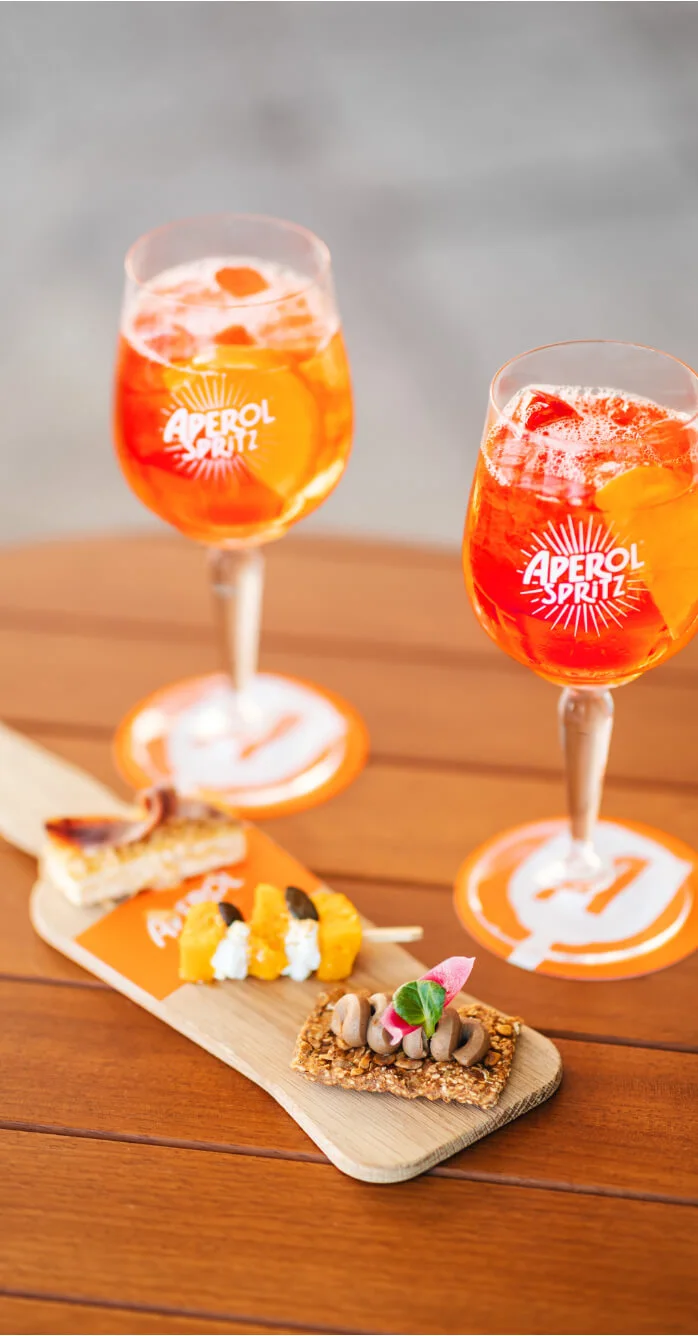 From Veneto to the World
A period of great growth for Aperol as communication begins, gaining a more cosmopolitan and international dimension.
2000-2008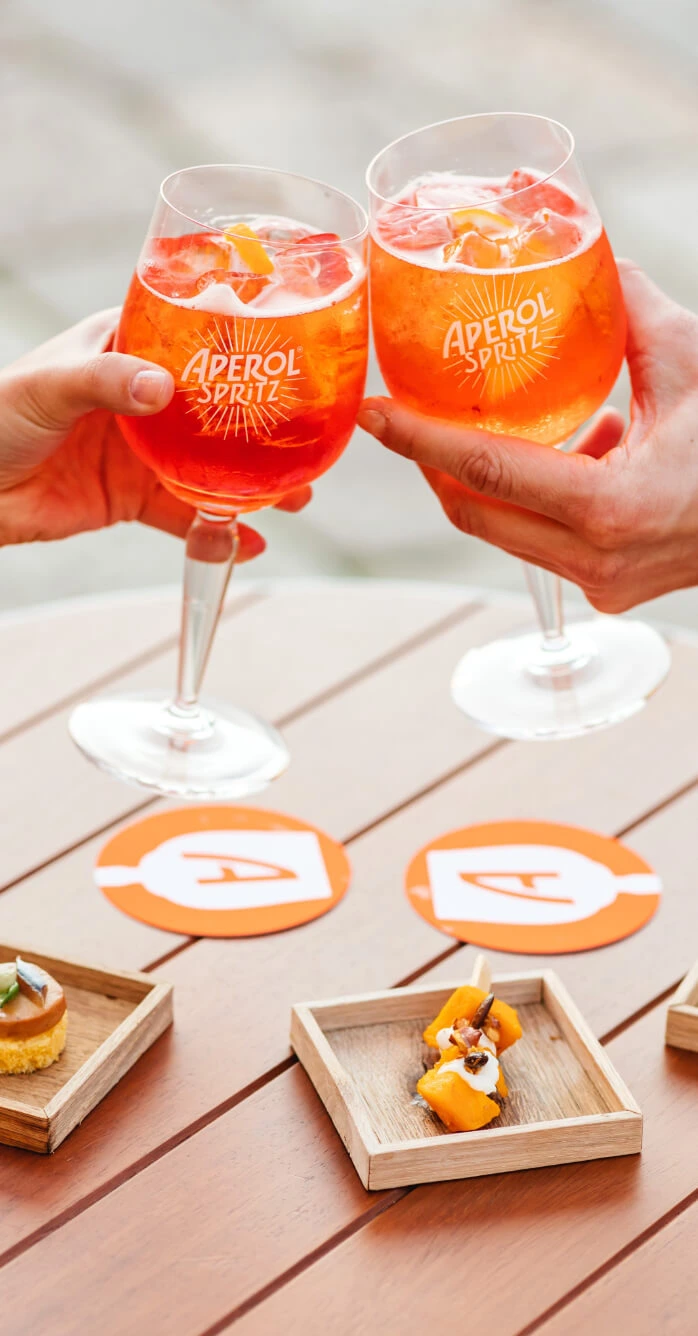 Aperol Spritz Revolution
Following Aperol's acquisition by Gruppo Campari, the brand continues a strong advertising campaign behind Aperol Spritz and becomes more international. These are the years when Aperol builds strong ties to consumers through art, advertising, music and lifestyle, achieving resounding success in Italy and around the world.
2009-2018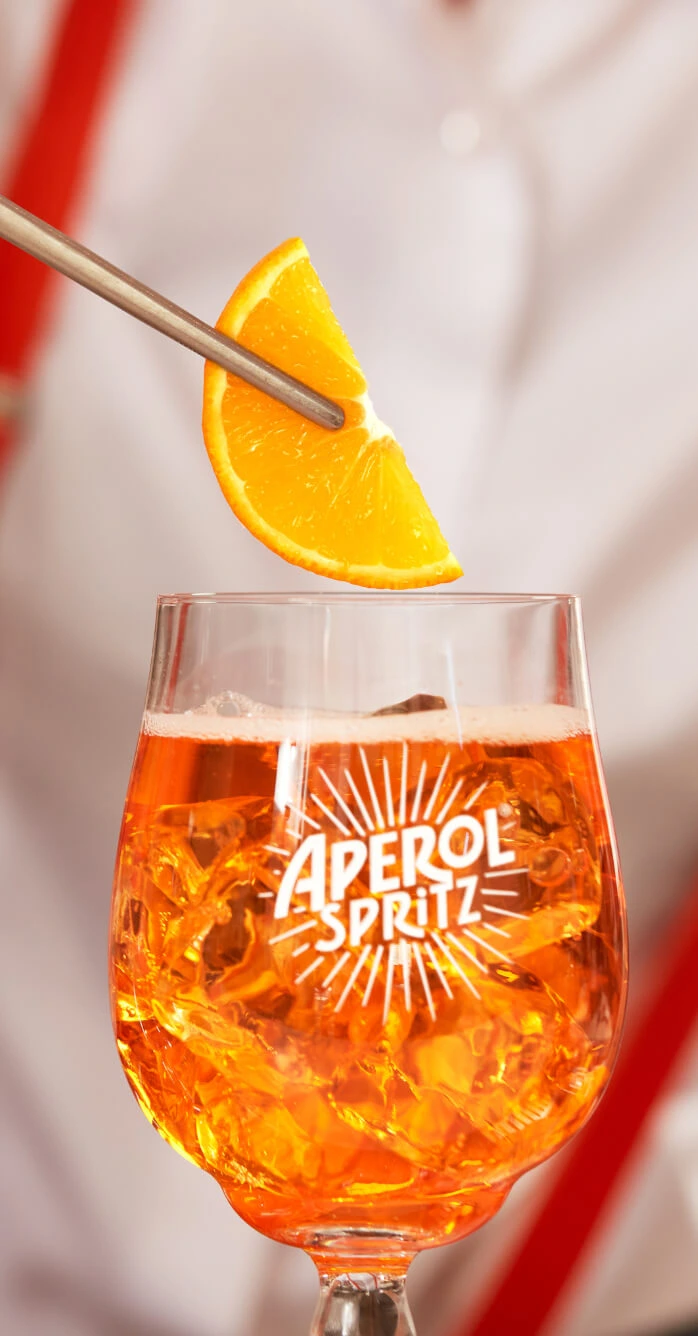 Aperol Spritz Vibes
The Aperol Spritz drink vibes reach town squares with a world record event and its vibrant and cheerful atmosphere.
2019 - 2022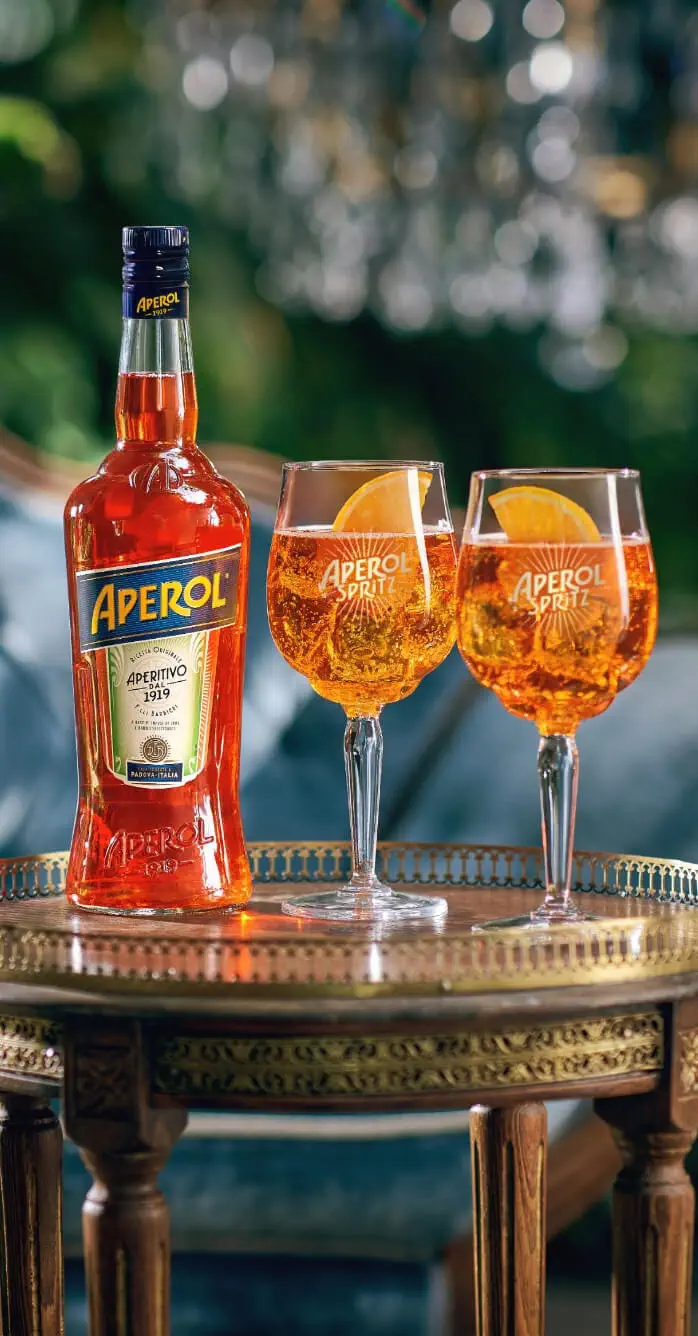 100 Years of Joy
Recognised around the world for accompanying life's magic moments. A backdrop to those shared connections between friends; spontaneous and light-hearted, meaningful and precious. Aperol raises a glass to 100 years of joyful moments. Here's to sharing many more together!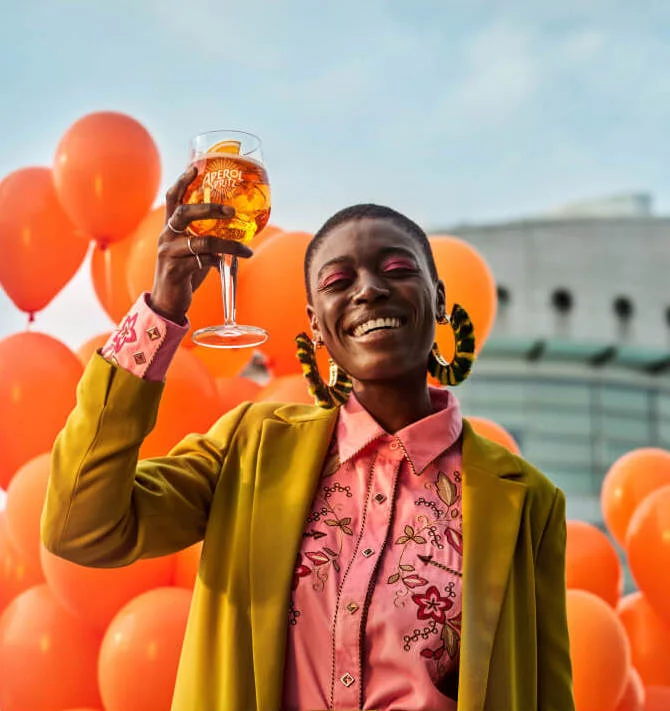 Advertising
The sun is out. The music is on. The air is light with laughter. It's aperitivo time. The measures are poured. The stirrer swirls. The ice jangles. The vibrant colour settles. Your Aperol moment is ready. Aperol advertising has always been about enjoyment served anywhere the company's fun and the vibe's upbeat. Where friends are brought together and connections of a lifetime are made. Join the joy.
Discover more