Aperol Spritz, the classic recipe
Why not light an orange spark!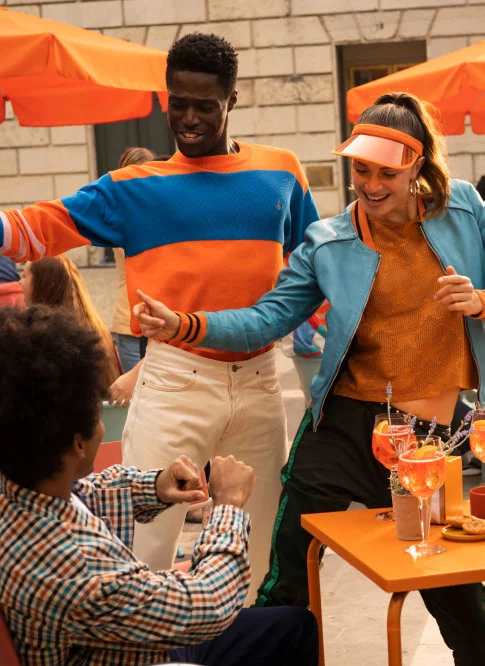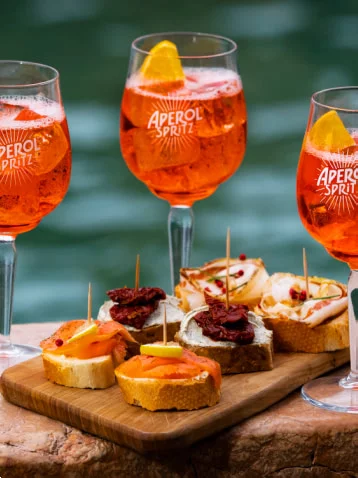 What is Aperol Spritz, the orange drink?
Its unmistakable orange colour and fresh bittersweet taste brighten up every toast amongst friends. The Aperol Spritz cocktail sparks good vides at any table.
Aperol Spritz Official Recipe
Approved by International Bartenders Association
Ingredients
3 parts of Prosecco D.O.C. (3oz)
2 parts of Aperol (2oz)
1 splash of soda (1oz)
1 slice of orange
Preparation
Place ice cubes in a stemmed wine glass.
Pour 3 parts of Prosecco D.O.C. (3oz).
Follow by pouring 2 parts of Aperol (2oz), and 1 ounce of soda (1oz).
Garnish with a slice of orange and stir.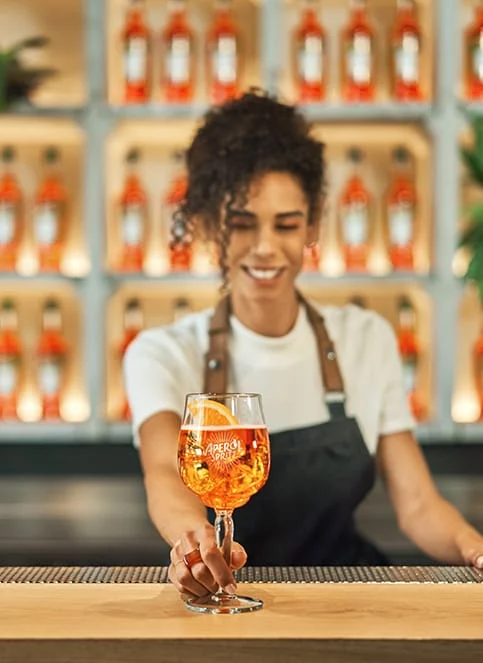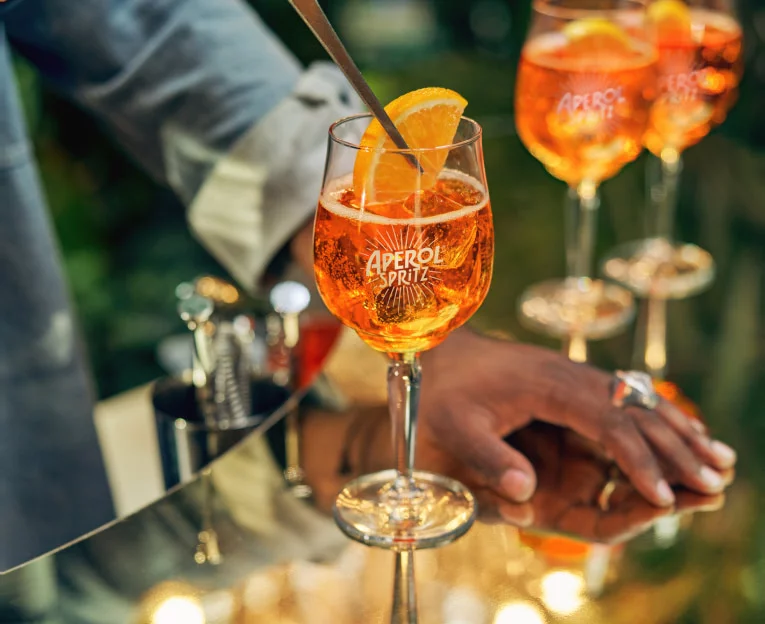 Tips & Tricks
Making the perfect Aperol Spritz is as easy as 3-2-1. That's a ratio of 3 parts Prosecco, 2 parts Aperol, 1 part soda water. If you're measuring, that's 3oz Prosecco, 2oz Aperol, 1oz soda. Aperol Spritz is best served with ice, in a stemmed wine glass, garnished with a slice of orange, then stirred – and always with good company.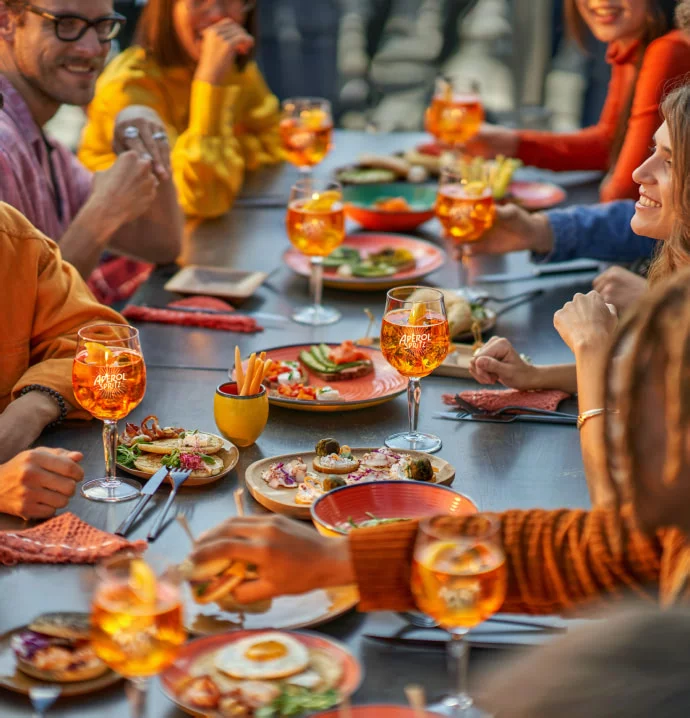 What to Eat With Aperol Spritz
The ritual born in Veneto sees the Aperol Spritz aperitivo served with some traditional snacks called "cicchetti". Although, throughout the years Aperol Spritz cocktail became a versatile drink suitable to different types of food and moments, from a quick toast at aperitivo time to those relaxed brunches we all love to have on weekends.
Discover how to pair it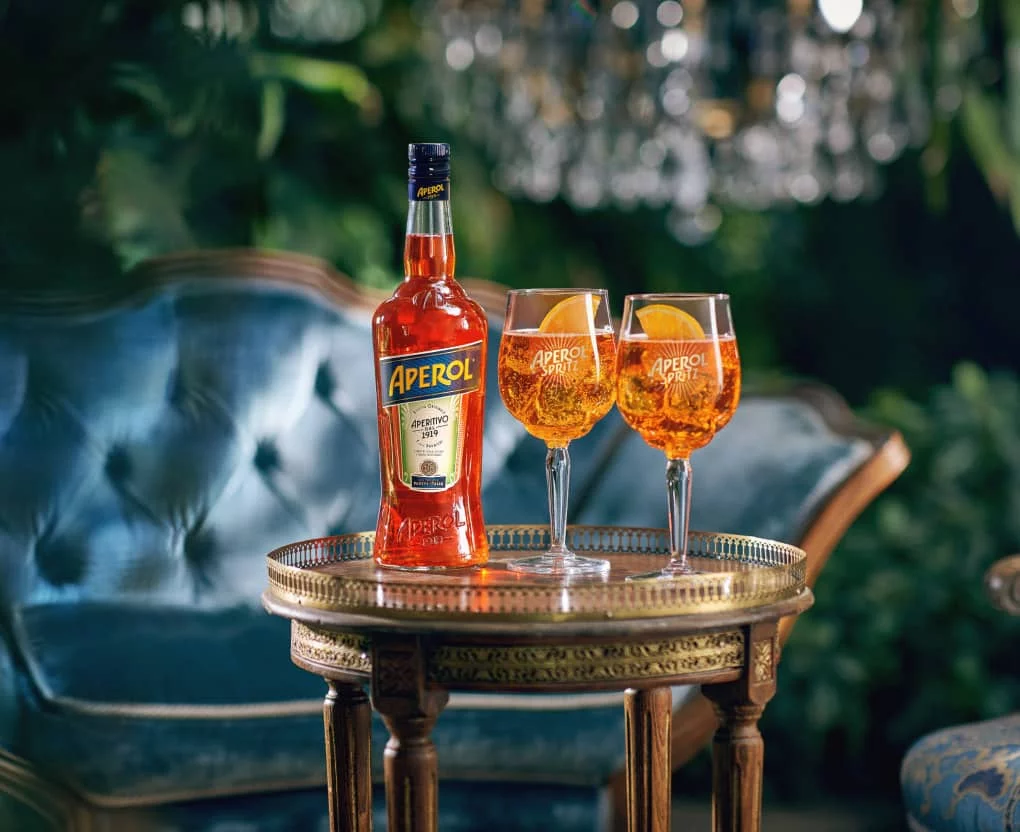 More Aperol Products
Aperol is the perfect drink for get-togethers everywhere. Discover Aperol's bittersweet flavour and tasting notes, its products and how to best enjoy them.
View Aperol