With its stunning architecture, scenic waterways and rich history, you'll never be short of things to see and do in Venice. Whether you're planning a short stop in the city or a week-long getaway, the City of Bridges has a world of sights to explore.
But beyond the historic piazzas and picturesque canals, Venice is also known as the home of aperitivo – with its cosy bacari dotted throughout the city, serving Aperol Spritz and small plates of cicchetti. No wonder it's one of our favourite foodie destinations!
Ready to explore the Floating City like a true Venetian? Read on to discover the best spots for an Aperol Spritz and some must-see sights along the way.
TOP 10 THINGS TO SEE AND DO IN VENICE
We've created a list of all our favourite places to visit in Venice, so you can add them to your travel itinerary and get ready for your trip.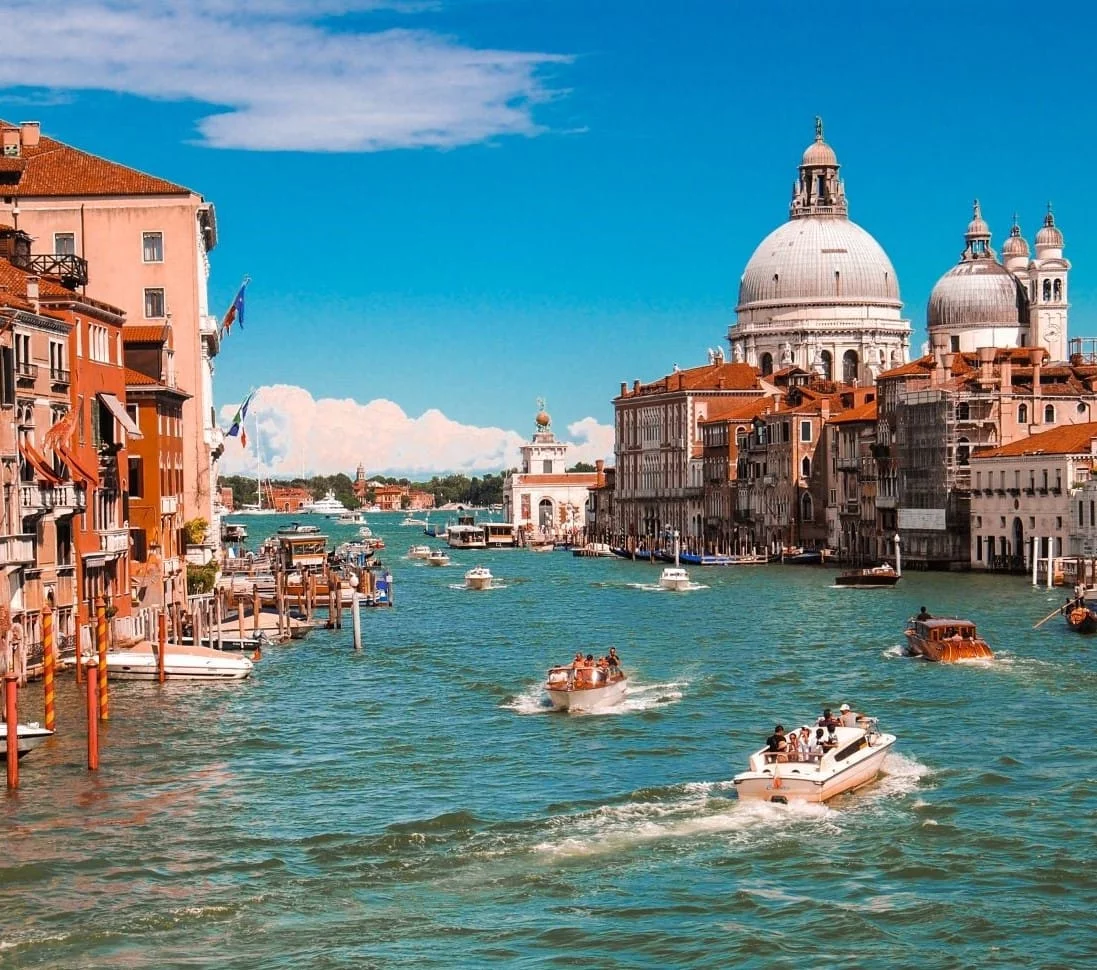 1. FLOAT DOWN THE GRAND CANAL
Whether you choose a water bus, water taxi or gondola, the Grand Canal and all its little side streams are the most exciting way to travel in Venice. Explore the intricate waterways and Venetian Gothic architecture as you float through the city.
2. VISIT SAN MARCO PIAZZA
Also known as St Mark's Square, this popular piazza is home to two of Venice's most famous buildings – St Mark's Basilica and the Doge's Palace. Venture inside to learn about the city's heritage or take a seat on the square to soak up the historic scenery.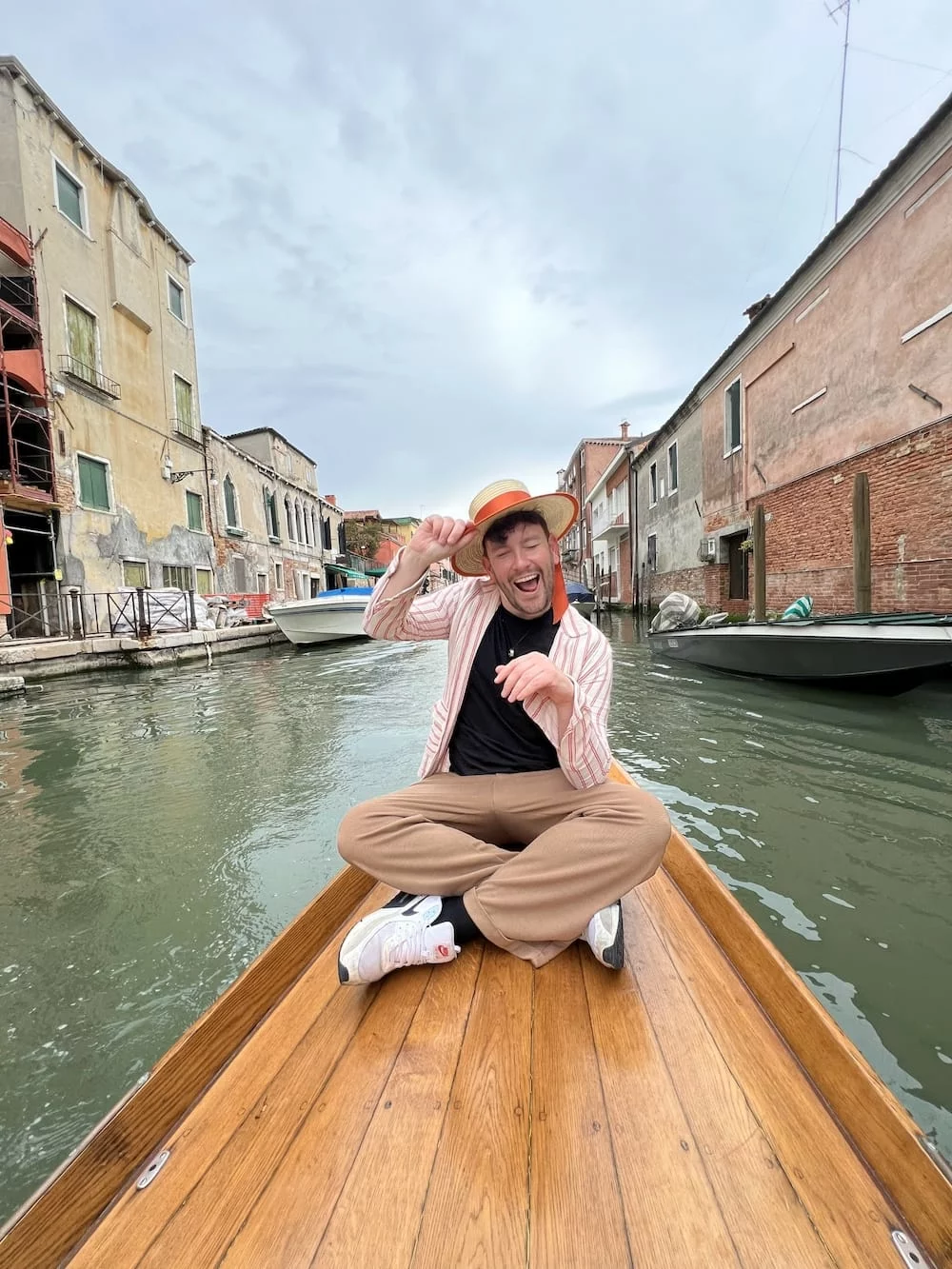 3. LEARN HOW TO ROW LIKE A VENETIAN
When in Venice, learn to row! The Voga Alla Veneta experience lets you step into the shoes of a gondoliere, as you take control of a traditional Venetian boat and steer your way through the canals.
4. SNAP A PHOTO ON THE PONTE DI RIALTO
Looking for the perfect Instagram spot? The world-famous Rialto Bridge is one of the most iconic bridges in Italy – and the ultimate backdrop for your holiday snaps. Stroll across the 24-foot arch and admire the Grand Canal below.
5. RELAX WITH A GONDOLA RIDE
While the water taxi is a great way to travel, nothing will ever beat a gondola ride. Whether it's a fun day out with friends or a romantic evening with a loved one, you simply can't visit Venice without sitting back and relaxing on a gondola.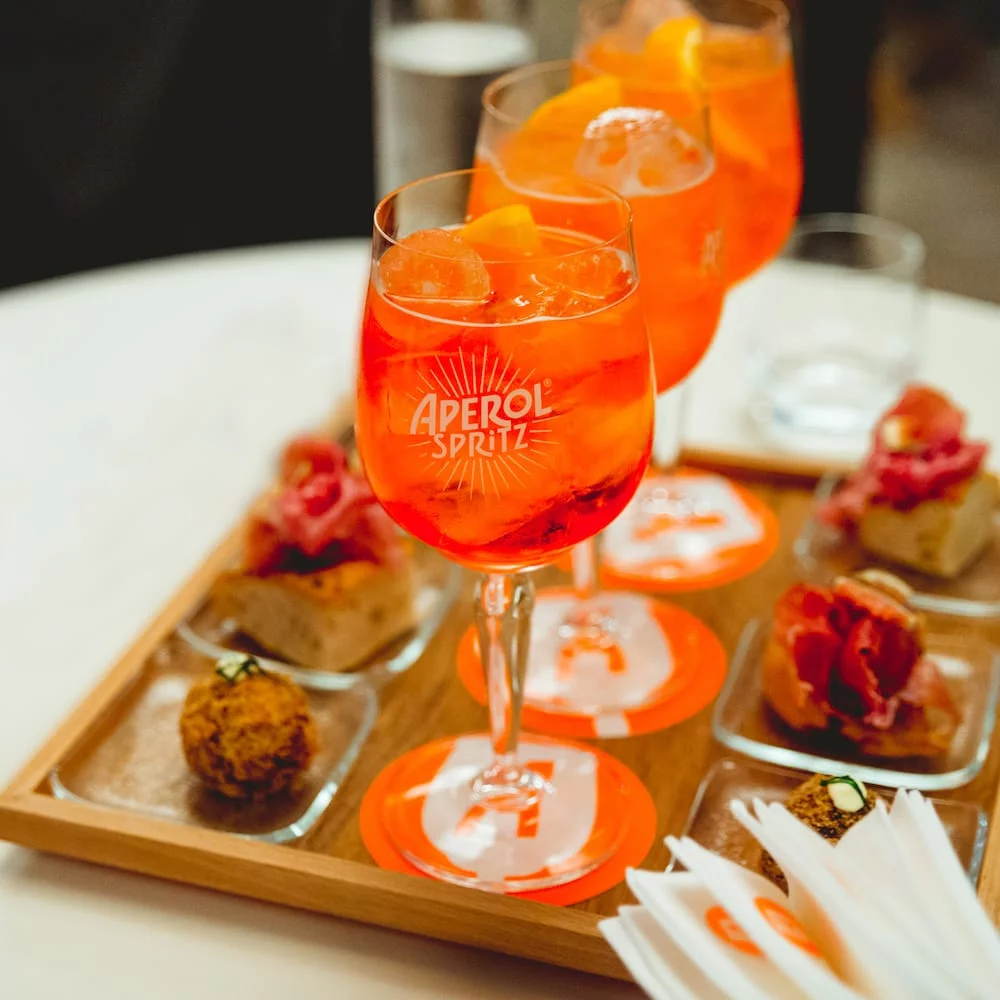 6. VISIT THE SQUERO DI SAN TROVASO
After riding in a gondola, it's time to see where they're crafted. Squero di San Trovaso is one of the oldest Venetian shipyards, which showcases gondola craftsmanship at its finest. Enjoy a guided tour to get the complete experience.
7. TRY AN ITALIAN COOKING CLASS
Learn how to create your own aperitivo and pasta dishes like the pros with an Italian cooking class. Try Mama Isa's Cooking School or join a local food tour. From mastering the art of handmade pasta to understanding what makes the perfect sauce, every meal you make after this will be *chef's kiss*!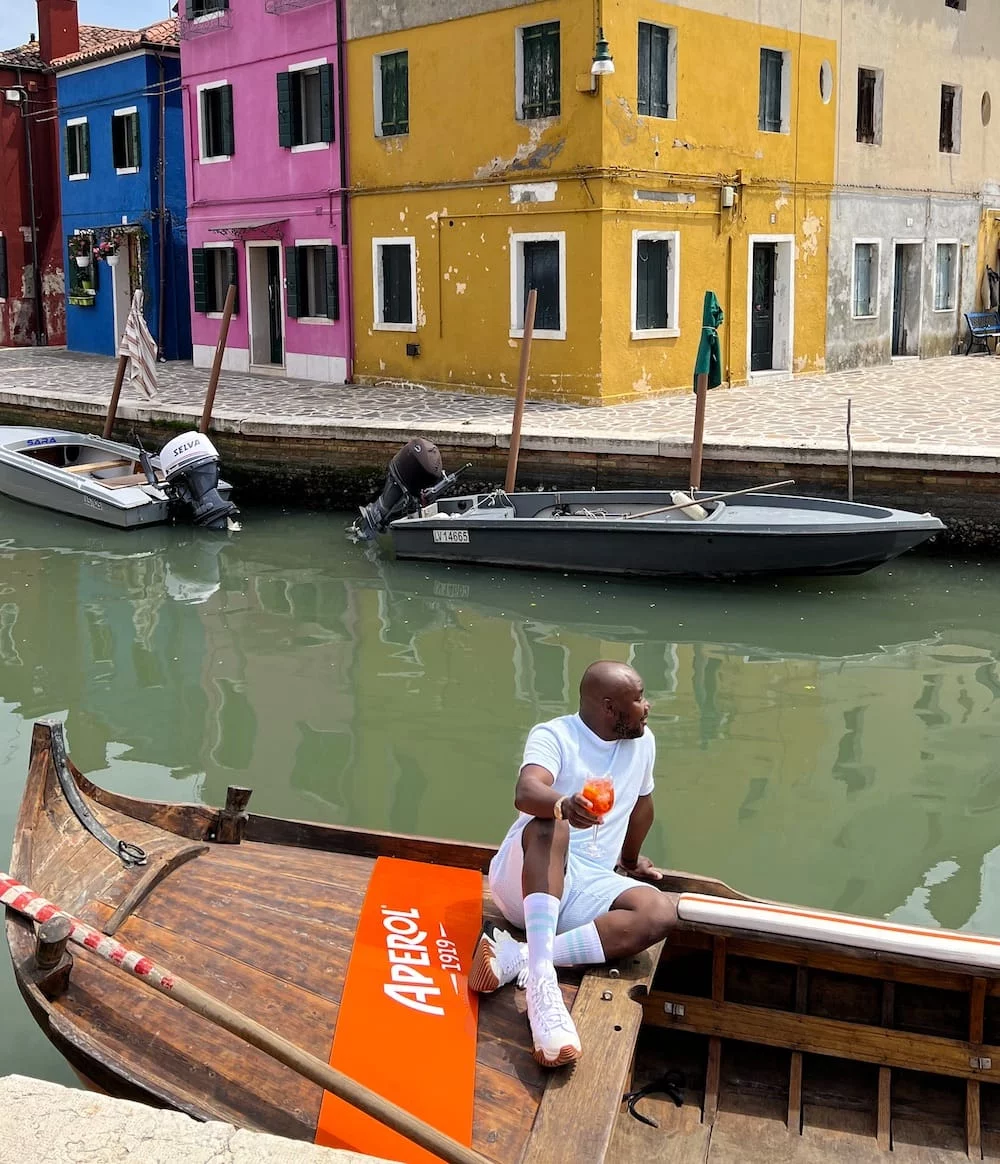 8. TAKE A BOAT TRIP TO BURANO
It takes around 45 minutes to reach Burano Island from Venice – making it the perfect day trip. Explore the colourful canalside by boat or on foot and learn about the island's lacemaking traditions.
9. DISCOVER GLASS ART IN MURANO
On your way back to the mainland, stop off in Murano – a charming collection of islands in the Venetian Lagoon. Visit one of the many glass factories to learn about Murano's centuries-old techniques, then purchase a piece or two to take home.
10. ENJOY APERITIVO AT SUNSET
Wind down after a day of exploring with aperitivo at a cosy bacaro or restaurant, overlooking the canal. Sample a selection of Italian nibbles as you sip Aperol Spritz and bask in the orange glow of sunset. Pure bliss!