Aperol Spritz, the original recipe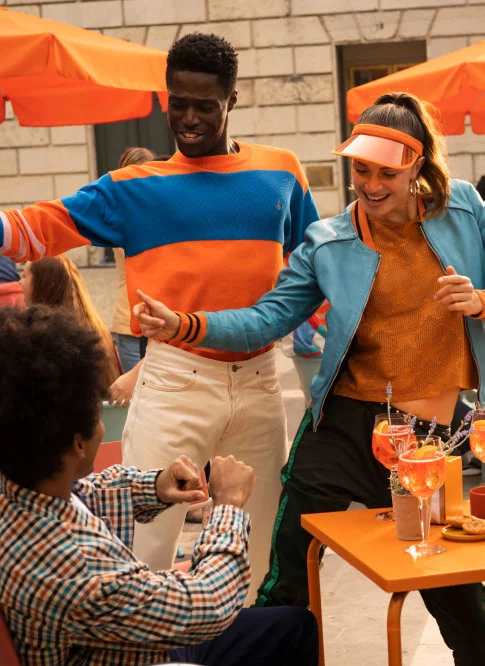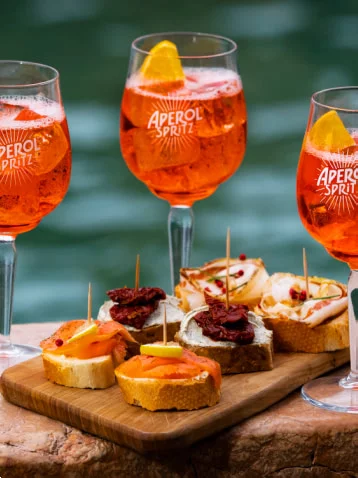 What is Aperol Spritz, the orange drink
Its unmistakably orange colour and fresh bittersweet taste brighten up every toast amongst friends. Everything else is brought to the table by the inner lighthearted mood of Aperol Spritz cocktail during spontaneous get-togethers that spark nothing but good vibes.
Aperol Spritz Official Recipe
Approved by IBA
Ingredients
75ml of Prosecco D.O.C.
50ml of Aperol
25ml of soda
1 slice of orange
Recipe
Fill a large wine glass with ice.
First pour 75ml of Prosecco.
Add 50ml Aperol.
Top with a 25ml dash of soda.
Garnish with a slice of orange.
Enjoy with friends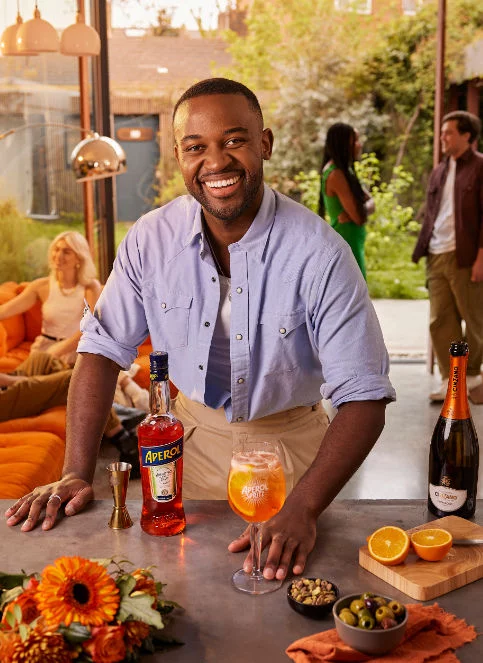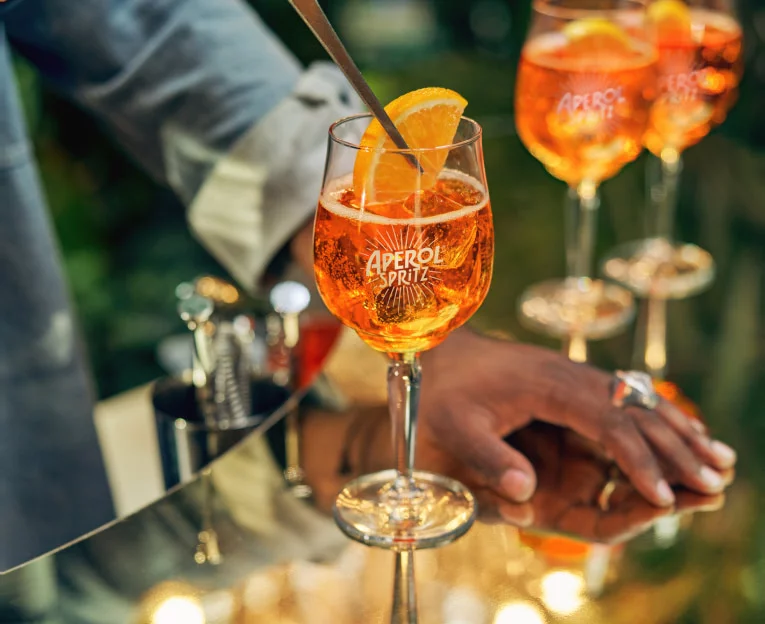 Tips & Tricks
Making the perfect Aperol Spritz is as easy as 3-2-1. That's a ratio of 3 parts Prosecco, 2 parts Aperol, 1 part soda water. If you're measuring, that's 75ml Prosecco, 50ml Aperol, 25ml soda. If you're not measuring, just pour and judge by the colour.
Aperol Spritz is best served with ice, in a large wine glass, garnished with a slice of orange, in good company.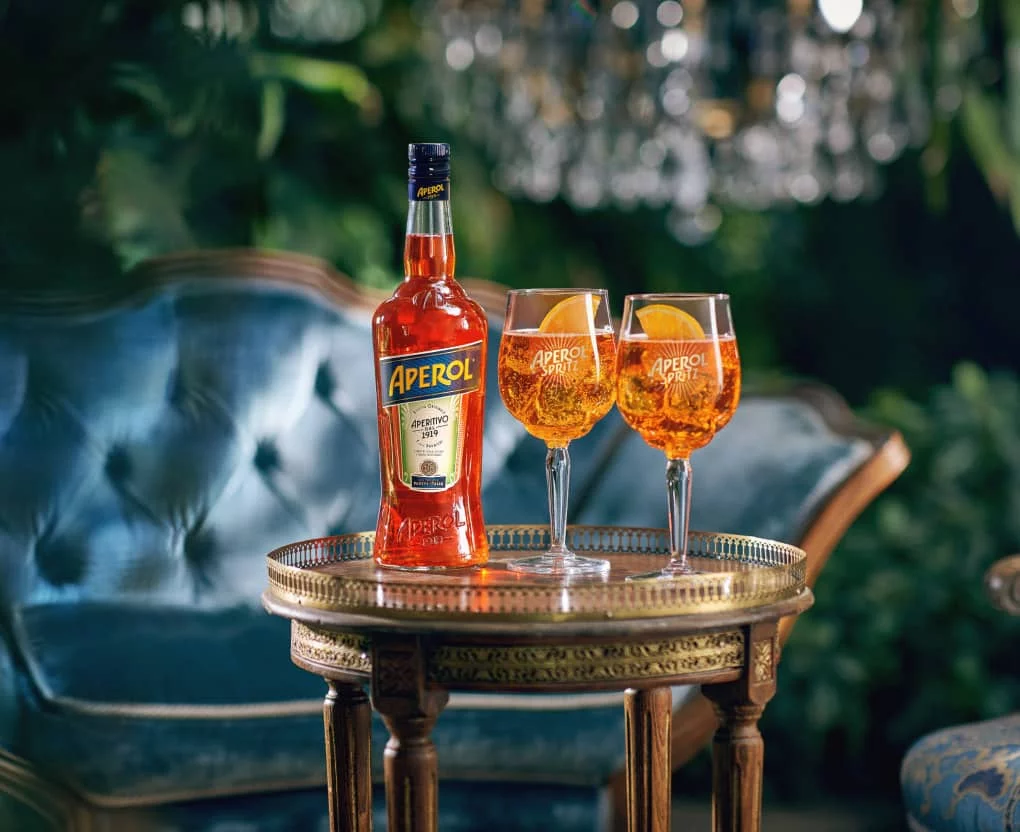 More Aperol Products
Aperol is the perfect drink for get-togethers everywhere. Discover Aperol bitter flavor and tasting notes, its products and how to best enjoy them.
View Aperol