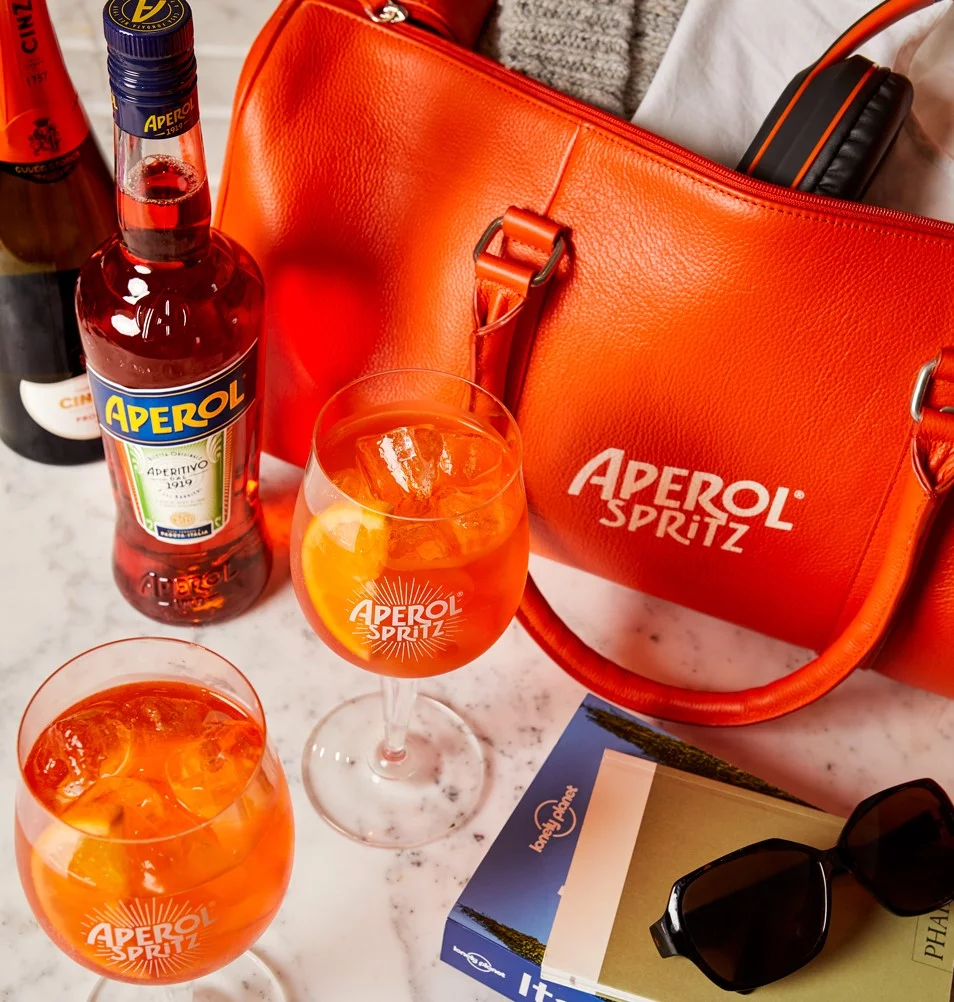 Autumn is finally here, and it's not too late to plan the ultimate staycation! And thanks to its sweet, zesty flavour, Aperol Spritz is the perfect drink to enjoy in your home away from home.
Our top UK staycation hotspots
The UK is a treasure trove of natural beauty. We have the best staycation spots right under our noses, and what better way to discover them than with an Aperol Spritz in hand? We've listed our top five UK staycation holiday ideas for you to choose from: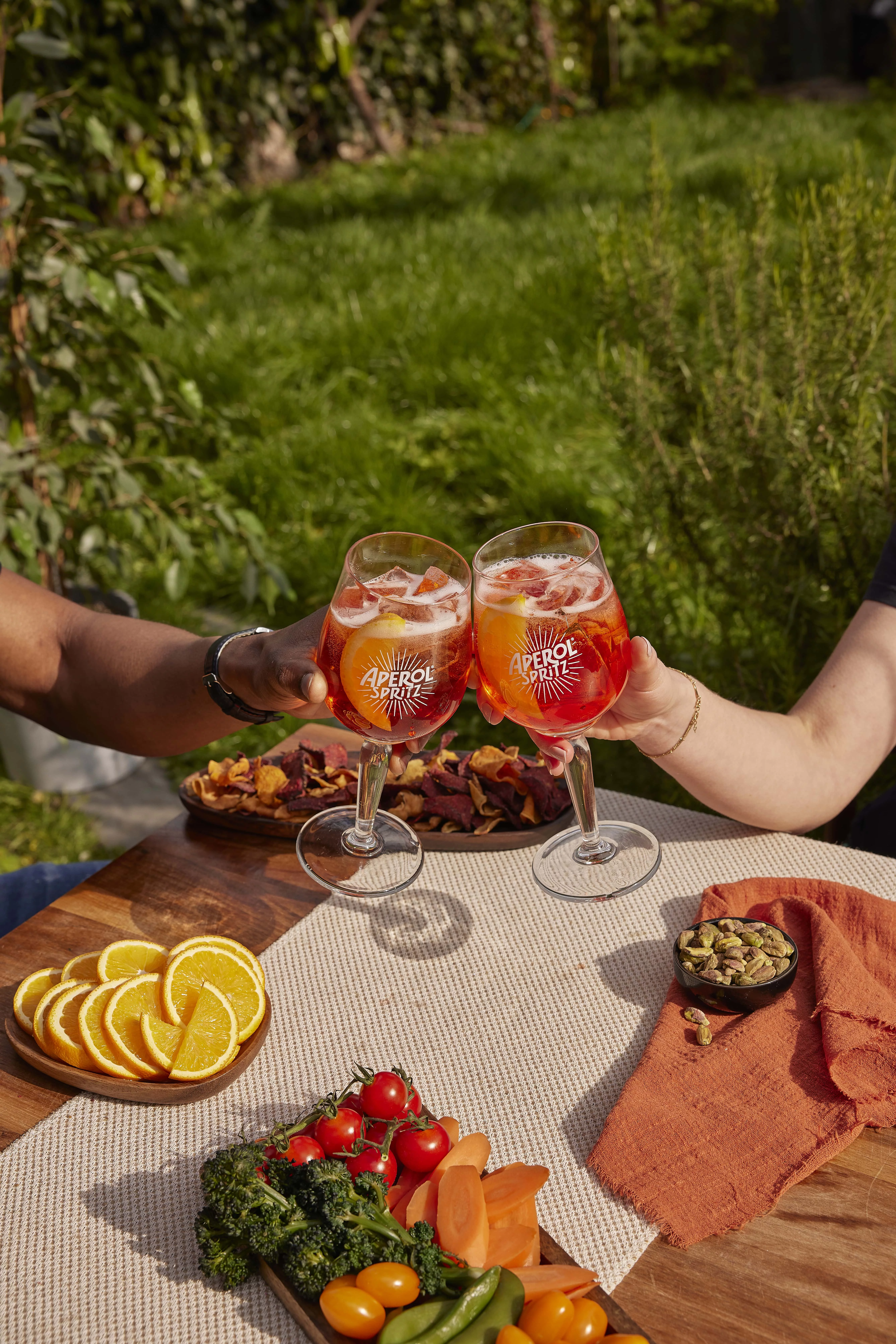 Lounge by the lakes in the Lake District
There's no better feeling than gathering your friends and getting back to nature for a wholesome weekend. Enjoy magical views from the charming town of Kendal or stunning Windermere. Rest your feet at the lovely Lake View Garden Bar in Windermere and enjoy an Aperol Spritz with an unbeatable view.
Sight-see in the Isle of Wight
The Isle of Wight's charm makes it perfect for any staycation. Lounge on sandy beaches and gaze at The Needles Rocks before enjoying a refreshing glass of Aperol Spritz at the Crab in Shanklin. Make the most of their Aperol Aperitivo deal of three small plates and two glasses to cheers to good times with friends.
Hit the sandy beaches in Cornwall
It's easy to forget you're not abroad with beaches as special as those in Cornwall. The coastline stretches for over 250 miles so there's no shortage of magical coves and spectacular beaches. Indulge in an Aperol Spritz (or two) on the terrace at Walter's On the Beach in St. Ives.
Explore the sandy beaches in Devon
Explore the best of Devon's natural beauty, from Dartmoor National Park to Woolacombe Beach. Whether you roam the main town or stay in a boutique bed and breakfast, enjoy time with friends on your Devon staycation.
Wander through New Forest National Park
Last but certainly not least on our staycation ideas list is the New Forest National Park. Navigate extensive heathlands, woodlands, and coastline – it really does have it all! Then, relax in a fancy hotel or keep things cosy in a self-catering cottage and make your own Aperol Spritz cocktails.
Create the ultimate playlist
No staycation is complete without a vibey playlist, especially on those long road trips or walks during golden hour.
Here's what you need to consider when building the perfect playlist:

• Mood – For something to signal the end of summer and having fun with friends, select tunes that make you feel happy, laid back and positive.
• Theme – Whether you're organising a backyard BBQ or a beach outing, choose songs that conjure the vibes for the setting. That could be golden oldies to sing along to in the garden or up-beat indie tunes to listen to while watching the waves.
• Sequence – Don't forget to shape the soundtrack to keep the summer mood rolling. The ultimate playlist tells a story. Set the vibes, maintain the mood and end with a bang.
Don't want to create your own? No problem. Here are some Spotify playlists you can search to keep those nostalgic summer vibes going:

1. For winding down: Feel Good Summer
2. For nostalgia: Summer Throwbacks
3. For wanderlust: Ibiza Chillout 2023
4. For hitting the road: Summer Roadtrip
Whether you're on a sunset drive, at a BBQ or watching the waves, we have something for everyone – from golden oldies to fresh bangers.