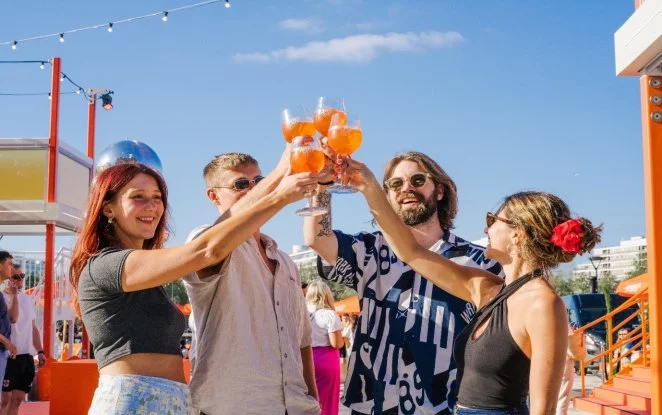 Getting Festival Ready With Aperol Spritz
Festival season is finally upon us! The sun is shining, music is blasting, and Aperol Spritz is flowing. We know you have a range of festivals to choose from, and whether it's your first or fiftieth festival, it's never too late to pick up some new tips and tricks for celebrating in the sunshine.
With high temperatures and longer-lasting days, having the perfect drink to match the summer vibes is essential. Below you can discover some of our top festival tips to ensure you have the best summer yet.
Top Festival Tips, Tricks and Hacks
From where to pitch your tent to knowing what you should and shouldn't take with you, here are our six tips so you can enjoy your next festival.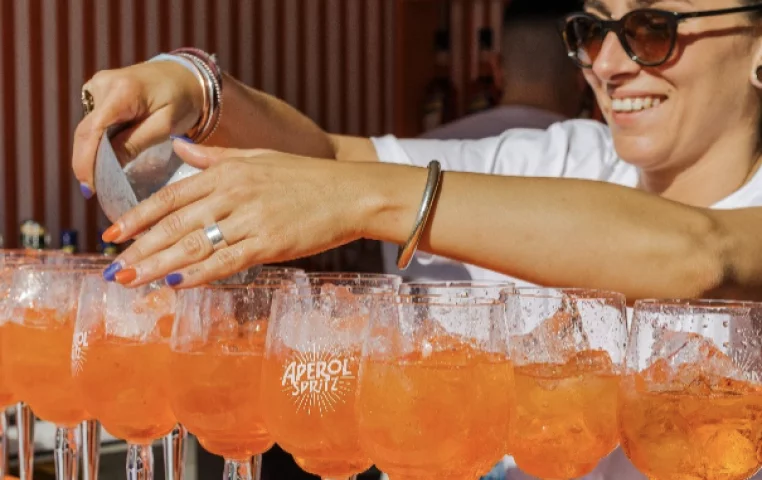 Stay hydrated
Whichever sunny festival you find yourself in, there is always chance of a little rain – especially in the UK. But regardless of the temperature, you should always stay hydrated by sensibly sipping water throughout the day. Remember, not many festivals allow you to take drinks into the venue. Always check what food and drink stands will be at each event to plan your perfect beverage.
Pick a meeting spot
If you're attending a festival with friends, it's a good idea to arrange a meeting spot, just in case anyone gets separated from the group. We know phone batteries rarely make it to the end of the day, especially if you've been snapping pics and videos of your favourite artists. This way, when the night is over, you know where to meet and begin your journey home – or back to the tent.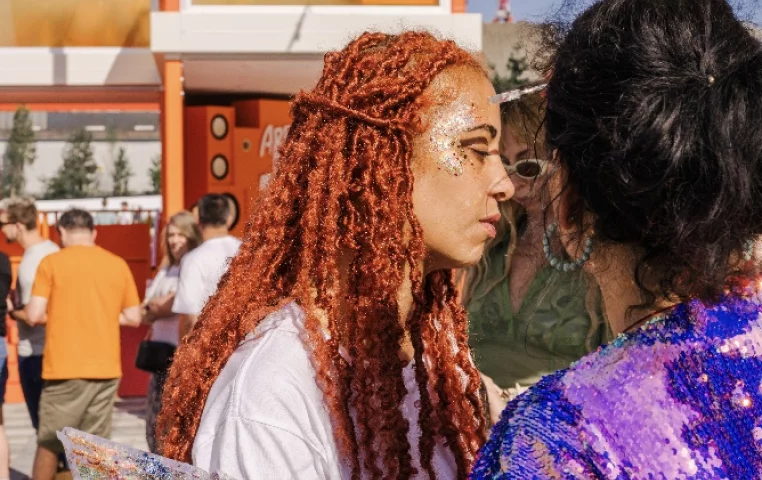 Bring contactless and cash
When bringing money to a festival, be prepared for everything. While some establishments might accept cash, others might be card-only – so it's worth bringing options. Have contactless set up on your phone, if available, and bring a back-up card and some cash too. If you lose your bag with your cards and cash in it, you'll still have contactless on your phone, and vice versa.
Pitch up early
If you're heading to a multi-day festival, you'll likely be camping. If this is the case, you want to get there early to grab yourself a good spot. You don't want to be next to the toilets or near a hedge – but these may be the only spaces left if you're late to the fields. Camping at the bottom of a hill is also a big no.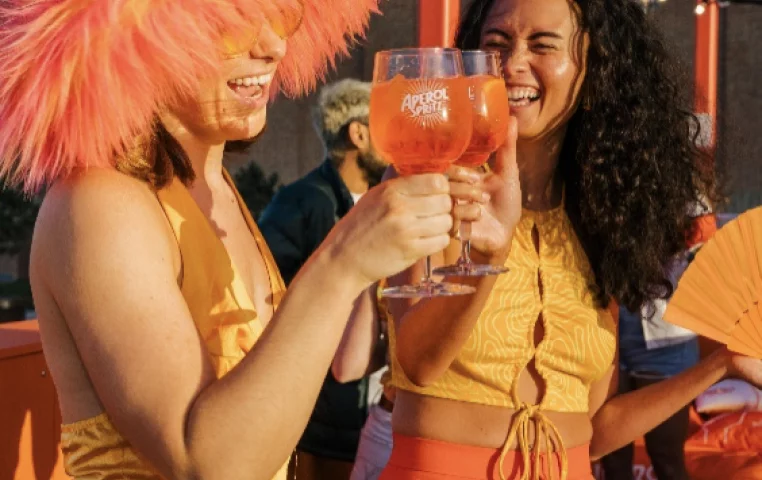 Leave the valuables at home
Now we don't go to festivals expecting to lose something, but it can happen. Because of this, you want to travel as light as possible. This means packing only the essentials and leaving any valuables at home. Travelling smart is key, so don't take anything with you that you're not prepared to lose!
Don't forget sunscreen
Pack enough sunscreen to last. Even on cloudy days, the sun can do damage. As well as sunscreen, be sure to pack a hat and sunglasses. Bringing enough layers of sun protection will ensure you get to dance and sing the night away without the worry!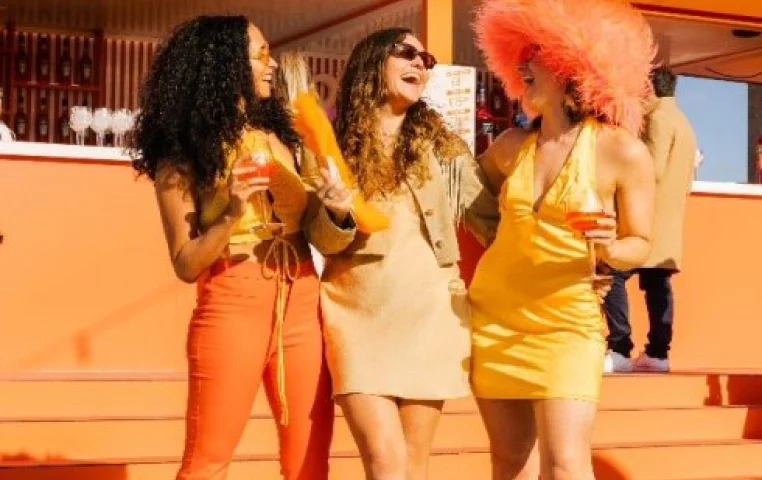 Aperol Spritz Aperidisco Gets Festival Ready
Following the success of the Aperidisco launch at Battersea Power Station, Aperol Spritz will return to the popular UK festivals, American Express presents BST Hyde Park and Kendal Calling. Not only can you find an incredible line-up of artists, but you'll also find Aperol Spritz!
Festival goers won't want to miss Aperidisco. Get your hands on some Aperol merch with our giveaways and style yourself at our glitter booth for the ultimate disco look. In between artists, dance to music from specially curated playlists. And of course, we'll be serving your favourite drink to keep the summer vibes going all day long.
Aperol Spritz is the ultimate summer cocktail, so get festival ready with your friends and enjoy your favourite aperitif in the sunshine. We can't wait to see you!