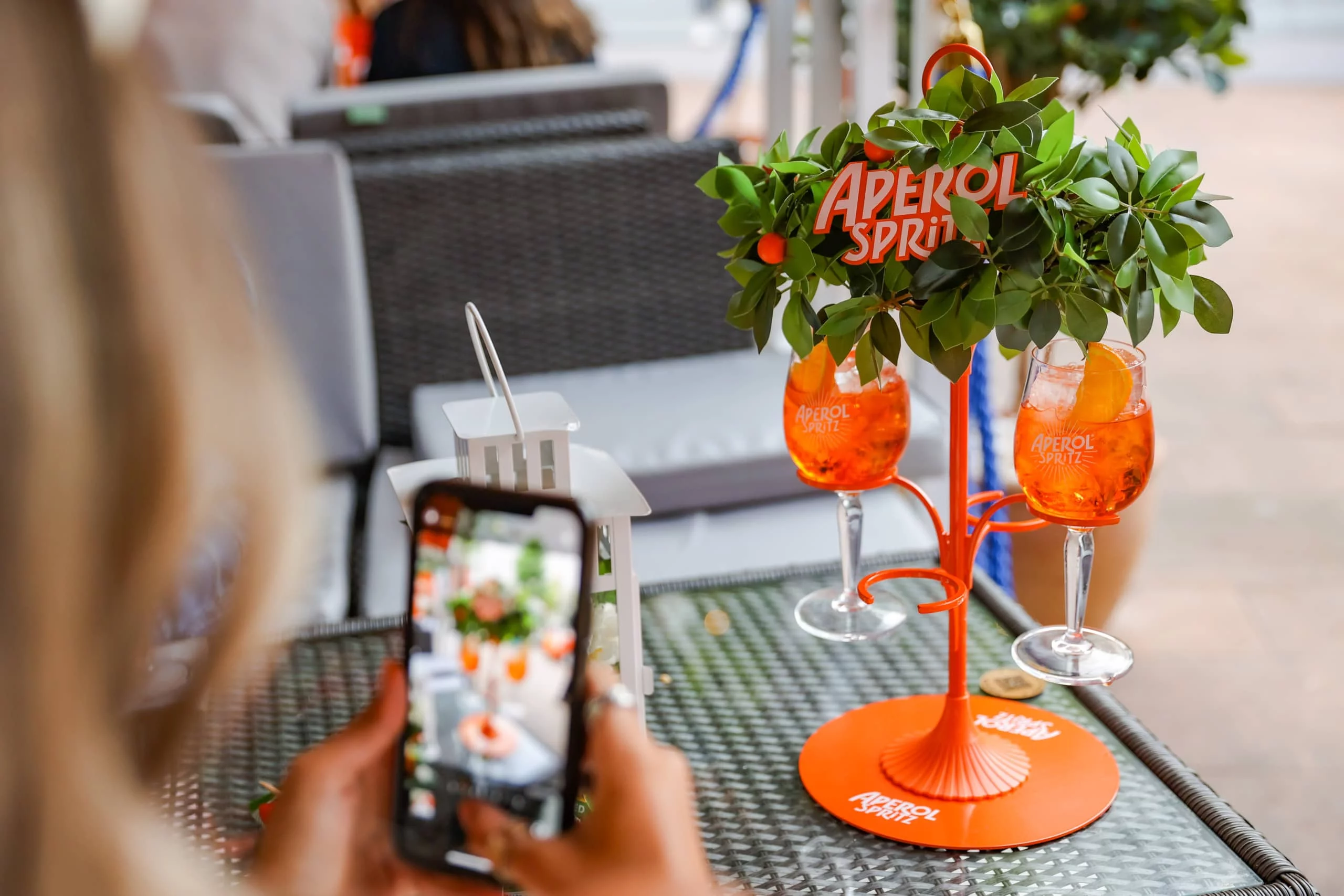 Not sure how to take the perfect shot of your Aperol Spritz for social? We've got you. Instagram is flowing with picture-perfect cocktails. Think sparkling orange drinks set against stunning scenery or a video to toast your catch-up with friends..
From a beachside tipple to a celebratory drink in a rooftop restaurant – whatever your location, it's only right that you capture the moment.
Read on to discover some of our favourite Aperol Spritz quotes and captions to complement your pics. Plus, find out where to take the perfect Insta-worthy shot of your Aperol Spritz. You might even make it on to our official Aperol Spritz UK Instagram!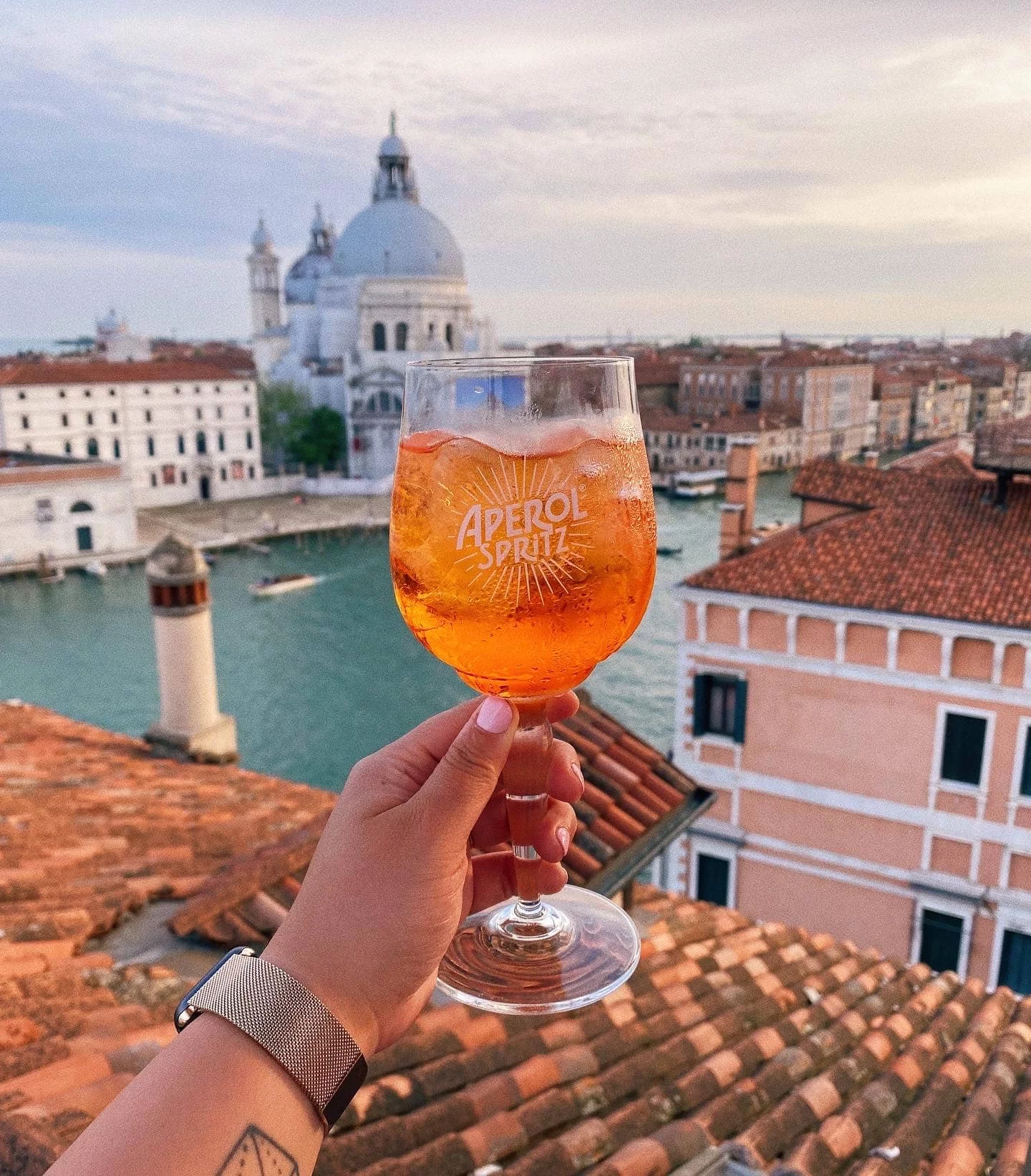 20 APEROL SPRITZ INSTAGRAM CAPTION IDEAS
Choosing the perfect caption for an upcoming post isn't easy. Luckily, we're experts in all things Aperol Spritz – including Instagram captions. Here are some our favourites…
APEROL SPRITZ-INSPIRED PUNS
– Let the good times Aperol…
– Busy getting Spritzy
– Sun's out, Spritz out ☀️
– Tonight's forecast? 100% chance of Aperol Spritz
SHORT AND SNAPPY CAPTIONS
– Aperol O'clock
– I've got the zest for life
– Keep calm and drink Aperol
– Gently stirred, not shaken
SEASONAL CAPTIONS
– It's beginning to look a lot like cocktails!
– Merry Spritzmas!
– Anyone for a spooky Spritz
– Ready for a Spritz-filled summer ☀️
MUSICAL PUNS
– Spritz up your life
– I got 99 problems but a Spritz ain't one
– They see me Aperollin'
– Let's Spritz again, like we did last summer
MORE APEROL CAPTIONS
– When life gives you oranges, make an Aperol Spritz
– Good friends, good drinks
– What do you mean the orange garnish isn't one of my five a day?
– In an Aperol Spritz state of mind
Looking for more inspiration? Check out our Aperol-inspired Valentine's Day messages.
TOP INSTAGRAMABLE SPOTS FOR COCKTAILS
Looking for an Instagramable place for an Aperol Spritz? Below are some great spots where you can sip and snap while at home or out and about.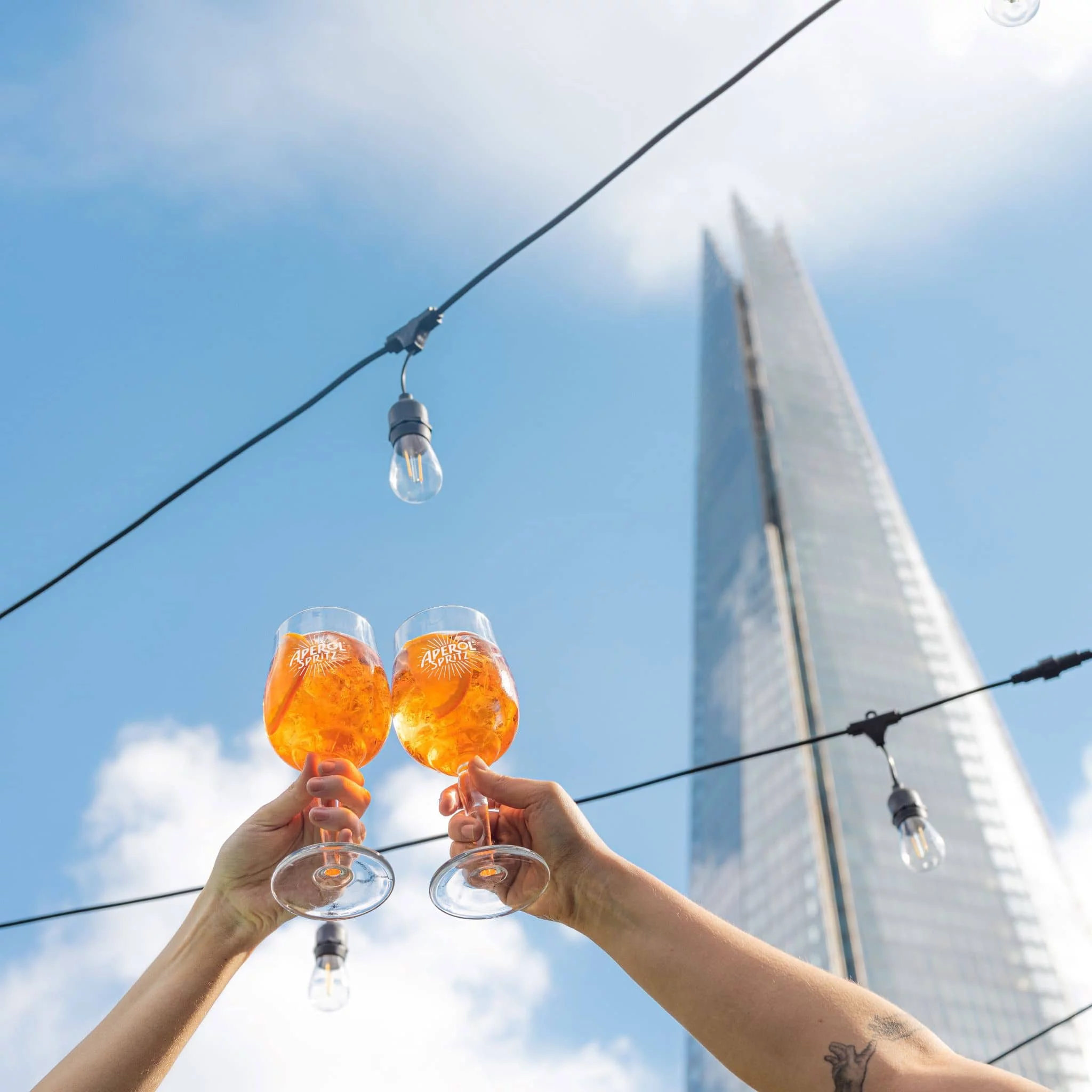 ROOFTOP BAR
Day or night, a rooftop bar never fails to impress. If you get a table with a fabulous view, angle the shot of your cocktail to capture an iconic landmark in the background, such as the London Eye or Edinburgh Castle. Nothing in view? Hold your glass to the sky and show off your vibrant Aperol Spritz.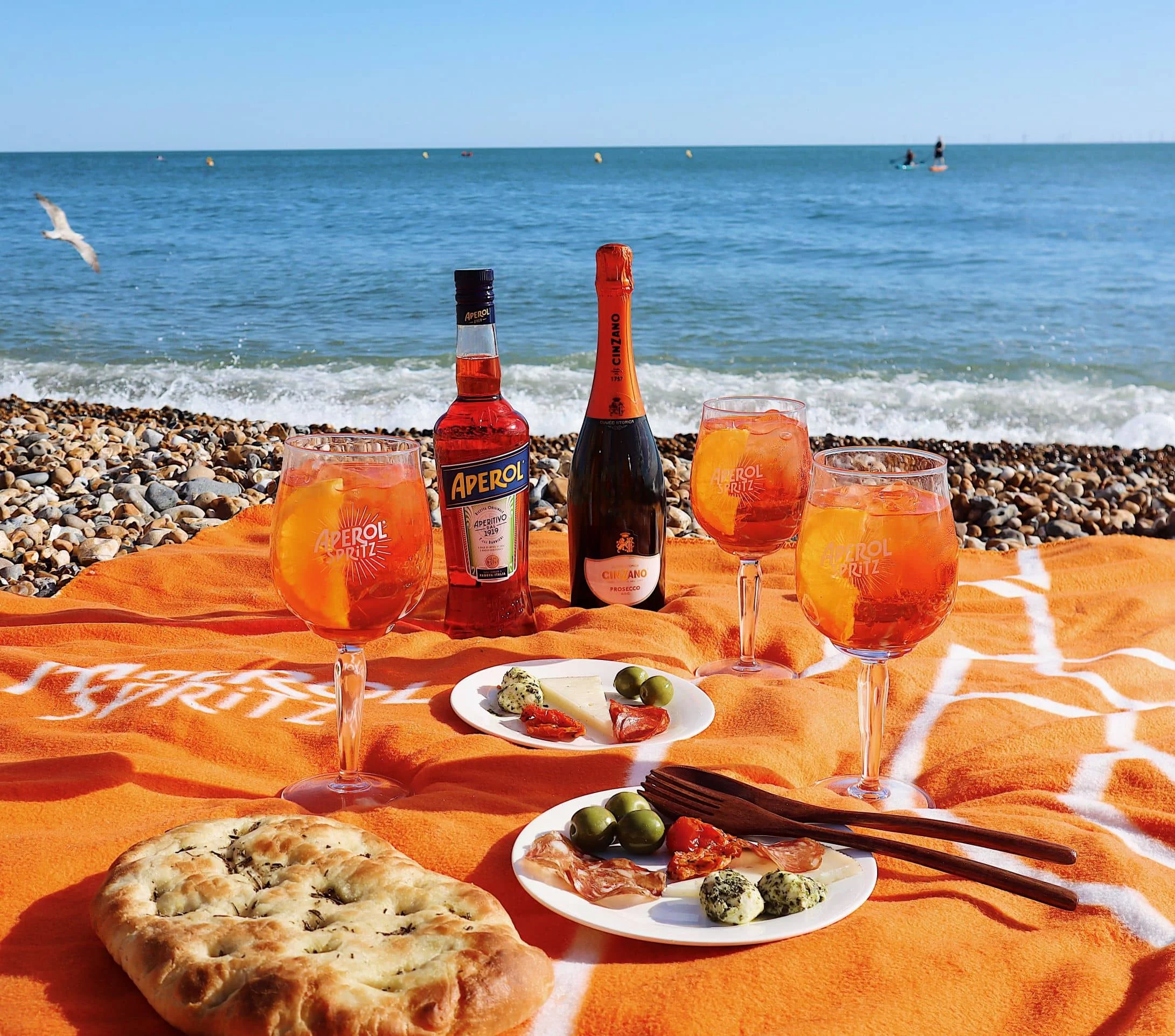 BEACH
We love a beach snap – who doesn't?! Whether you're lounging on a sunbed or sitting beachside at a bar, capture your delicious Aperol Spritz in the sunshine with the waves crashing behind it.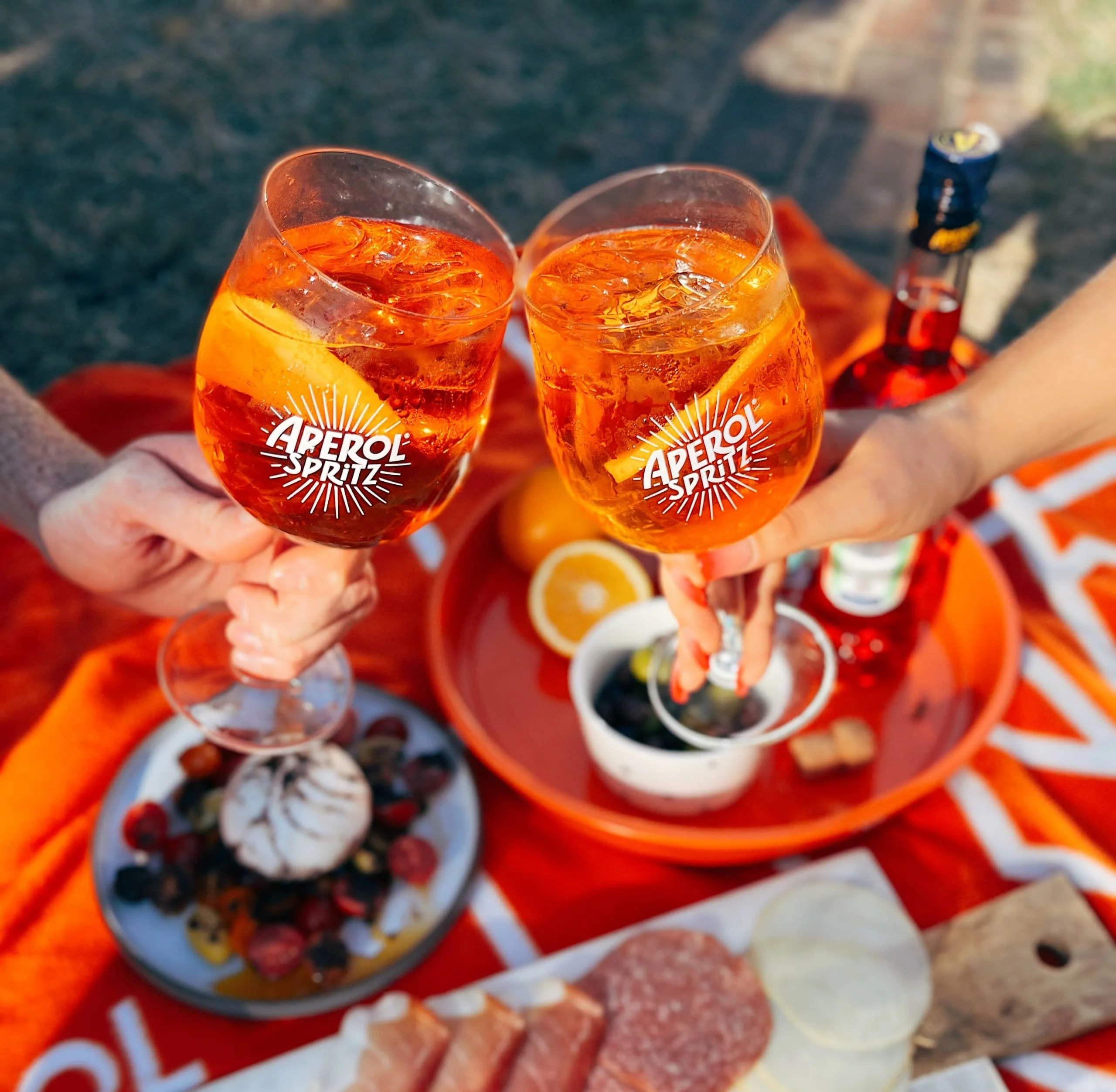 PICNIC IN THE PARK
Celebrate the warm weather with a picnic in the park. Set up a picnic blanket with snacks and nibbles to enjoy with your Aperol Spritz – add a wicker basket for a classy touch. Then take your Instagram pic from above to capture all of the delicious delights you're about to enjoy.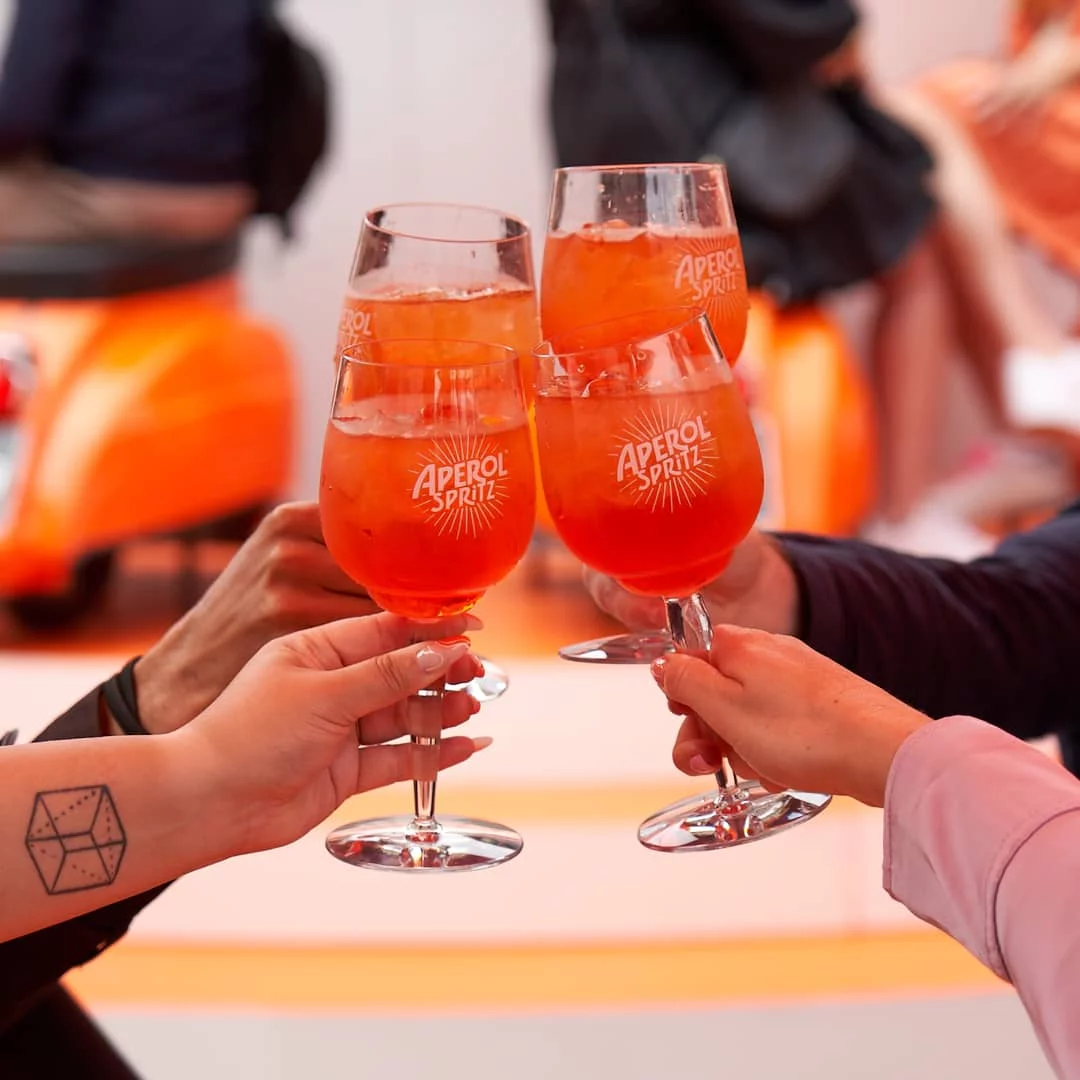 AL FRESCO SQUARE OR TERRACE
In a new city, sipping Aperol Spritz on a terrace? Make the most of the golden hues as you snap a shot of your glasses clinking and fizzing against the sunset. And if you're admiring a stunning view, be sure to get that in the background too.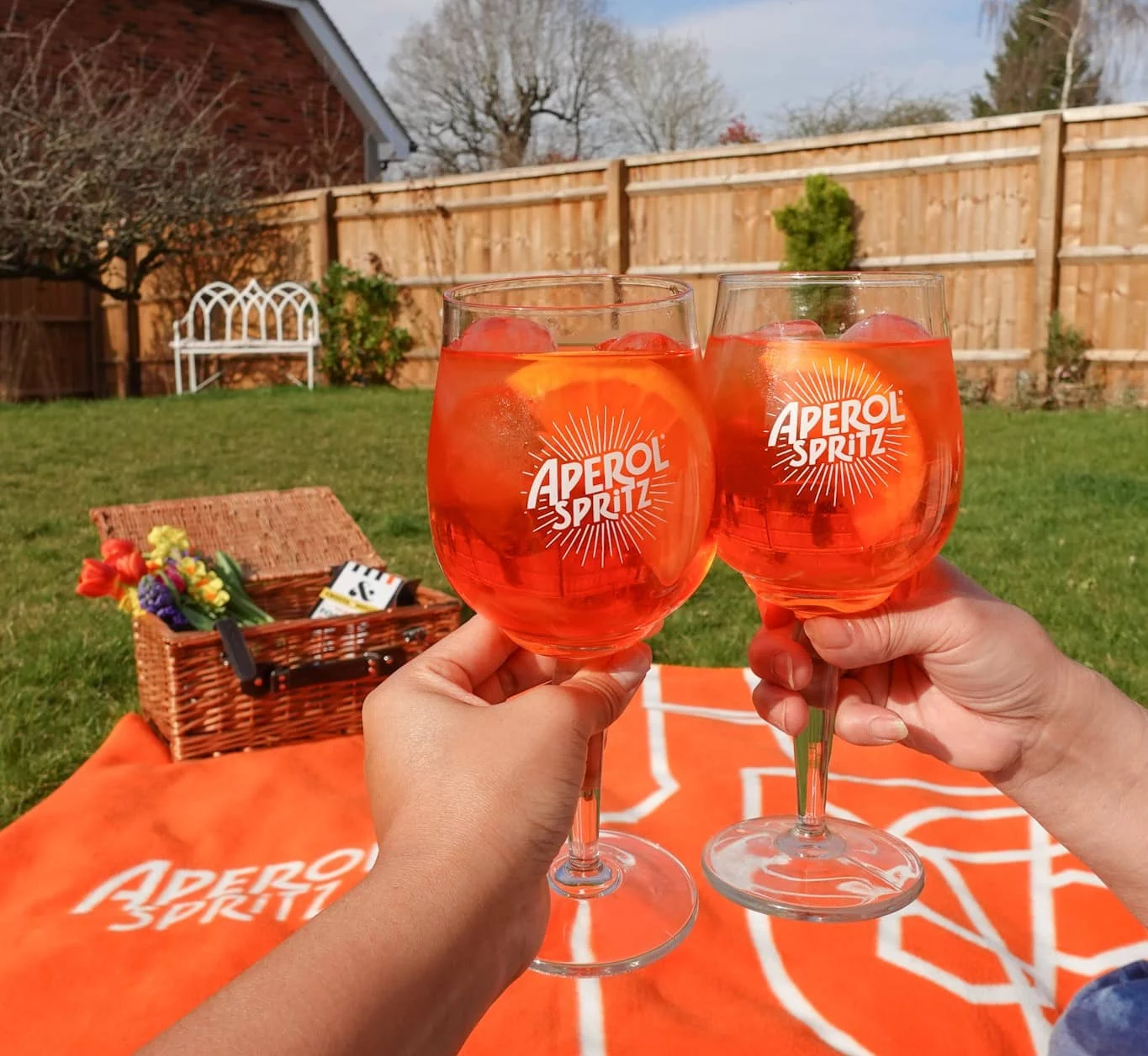 YOUR GARDEN
You don't always have to venture far to capture the perfect shot of your Aperol Spritz. Sometimes, there's no better place than your own garden. Make yourself comfortable, strike a pose – solo or with friends – and take a snapshot of your at-home aperitivo.
APEROL SPRITZ INSTAGRAM HASHTAGS
Want to share your Aperol Spritz pic with fellow Aperol lovers? Don't forget to tag us @aperolspritzuk and add a few hashtags. Here are some you can add:
#AperolSpritz
#Aperol
#AperolTime
#CinCin
#Spritzlife
#HappyHour
#AperitivoHour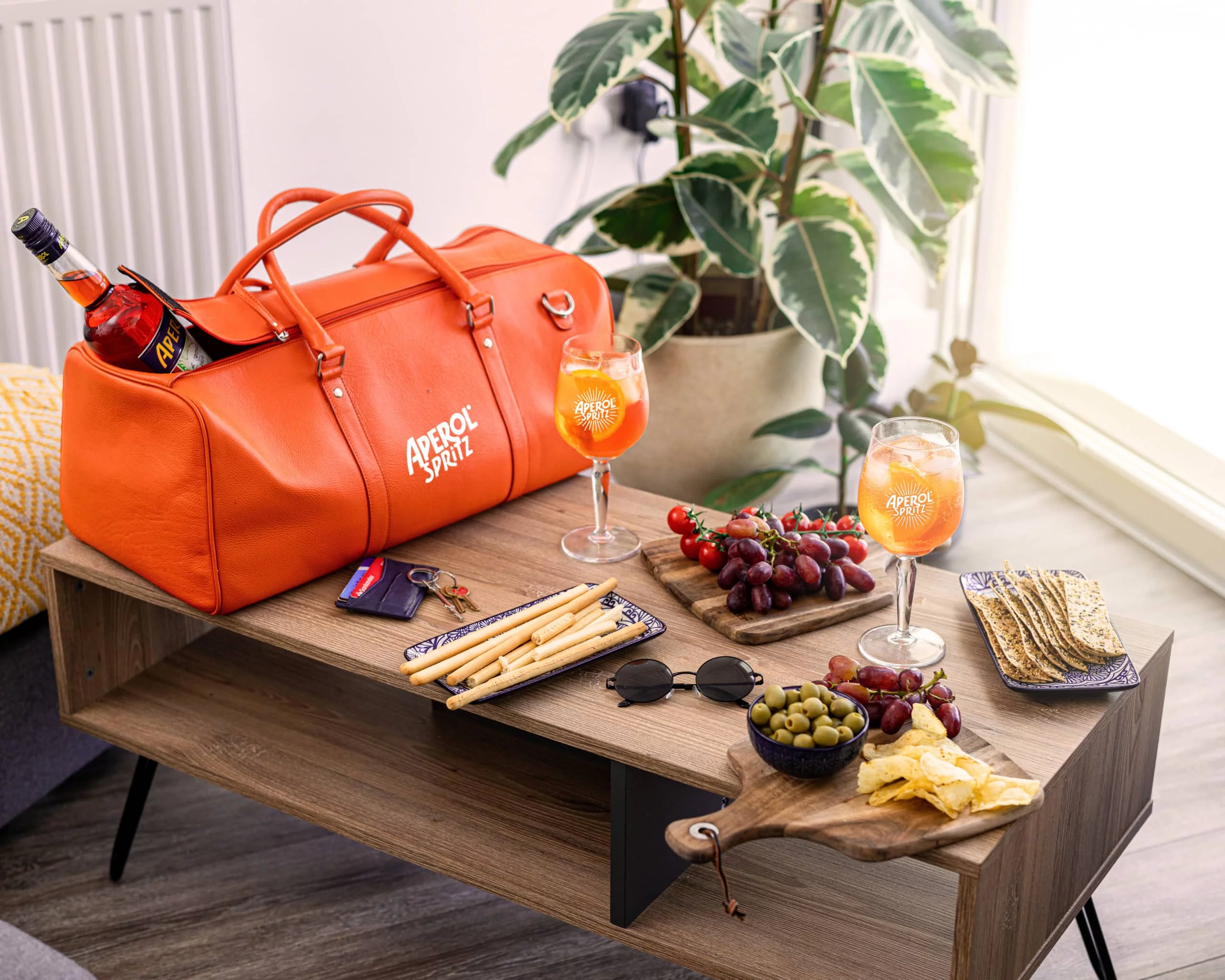 READY TO MAKE THE PERFECT APEROL SPRITZ?
Make sure your Aperol Spritz is picture-perfect every time with our easy 3-2-1 recipe. Follow our guide to get the measurements just right for our signature taste and vibrant orange hue!
LEARN HOW TO MAKE AN APEROL SPRITZ