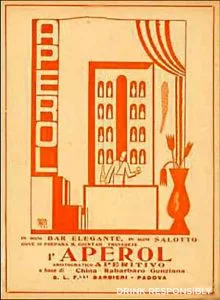 Combined with its iconic orange hue, this lifestyle statement, has been immortalised in a series of iconic paintings and poster campaigns.
From its launch at the 1919 Padua International Fair, Aperol was initially marketed to sophisticated gentleman who had the time and money to regularly partake in the luxury of a daily Aperitivo.
Credit: Piquillo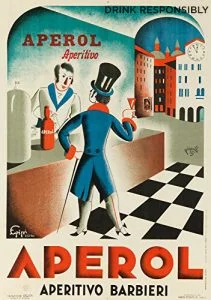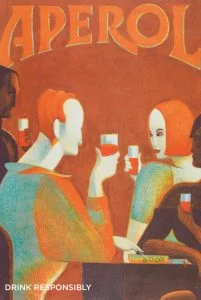 Credit: Lorenzo Mattotti
In 1990, Italian artist Lorenzo Mattotti made a series of paintings artistically depicting the pleasure of drinking Aperol.
It's a timeless reinterpretation of a liqueur that is a staple of cosmopolitan Italian society, emphasising an undeniable aspect of the brand: Aperol as a lifestyle statement.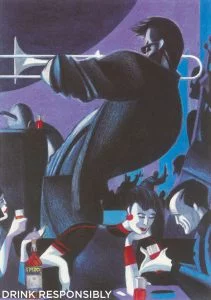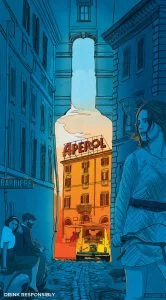 Credit: Pink Eye
As the brand grew in popularity, it began to feature young people socialising in bars, at cafes and waterfront restaurants in both city and waterside locations.
The perfect Aperol Spritz ratio of 3 parts Prosecco and 2 parts Aperol has also been depicted in contemporary fashion by younger artists who continue to be drawn to the iconic colour and prevailing popularity of the Aperitivo Hour drink of choice.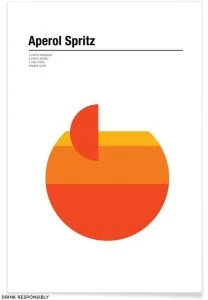 Credit: Nick Barclay
Learn more about Aperol Spritz by connecting with us on Facebook or Instagram.