Aperitivo in Italy: The Ritual
Aperol, a vibrant and fresh Aperitivo that aimed to bring people
together to live joyful, light-hearted, convivial moments.
What is aperitivo?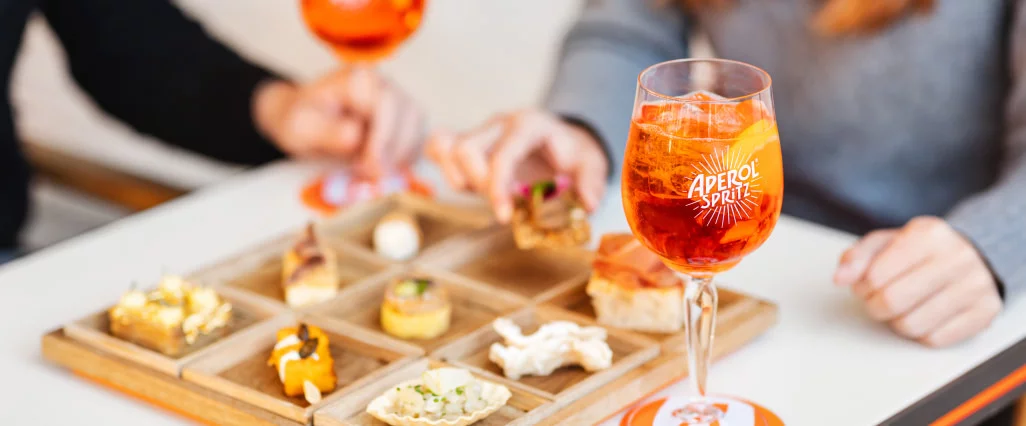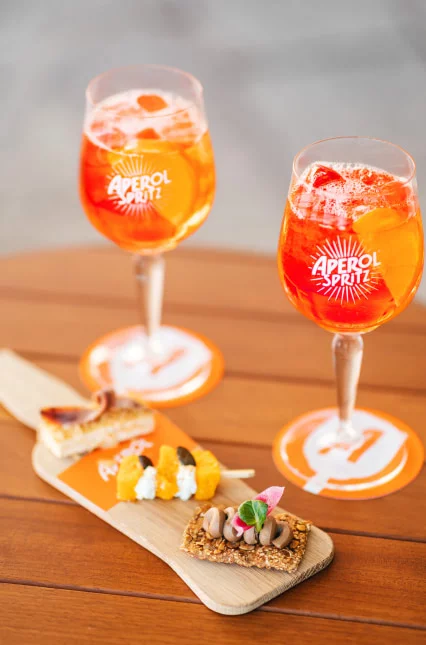 Aperitivo is a beloved Italian tradition. A ritual that sees us slow down, unwind, and enjoy relaxed moments with friends. It's the perfect occasion for Aperol, a drink first introduced at the International Trade Fair of Padova; a lively and dynamic University town in Veneto, known to be the birthplace of countless innovation and new ideas. A very fitting place to launch our iconic drink!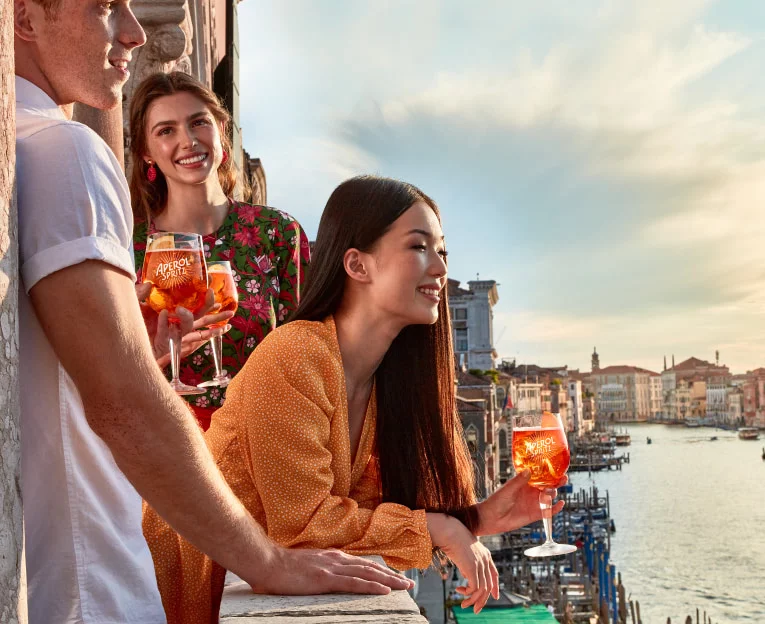 Venetian Spirit and Bàcaro Way of Life
The Aperol Spritz Ritual, influenced by Venice's culture and custom, became popular in Venice soon after its introduction in the Veneto area. Local "bàcari" pubs offered the convivial Aperol Spritz cocktail and exhibited renowned Aperol posters, spreading the orange color everywhere.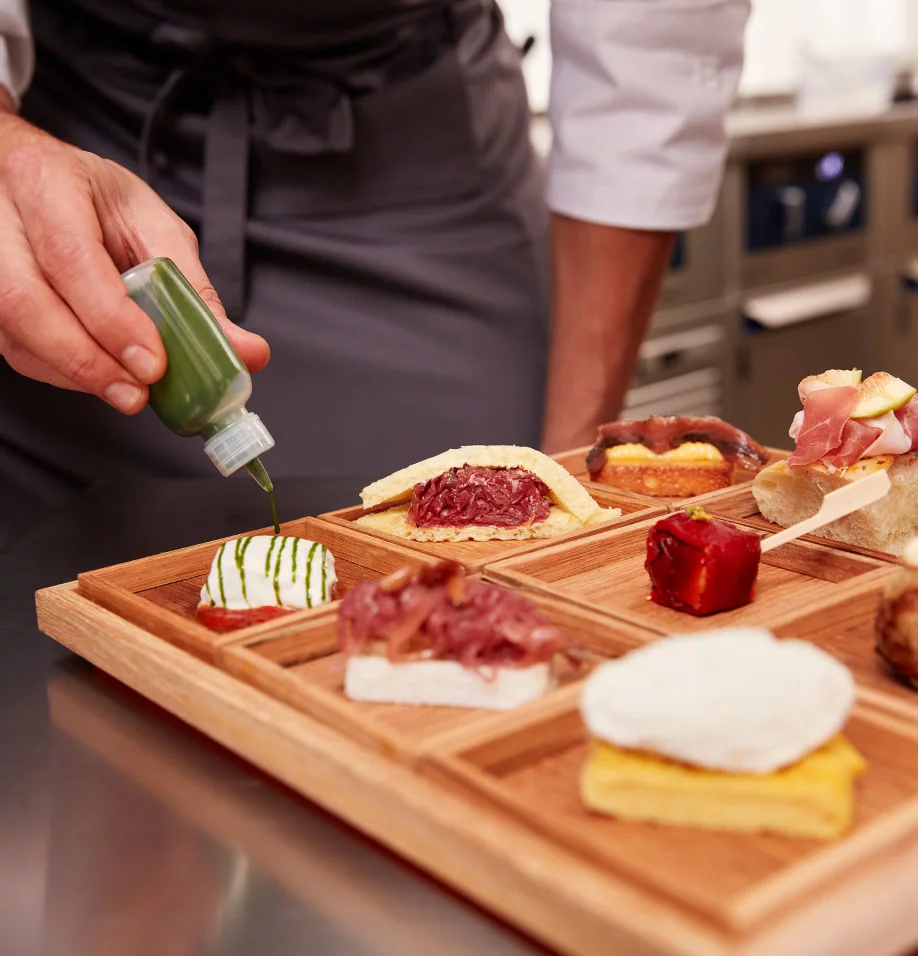 What to eat with aperitivo: Cicchetti
The Aperol Spritz Ritual and the cicchetto are intrinsically intertwined, with the robust flavor complementing the vibrant, joyous taste. Sardines in Saòr, Salted cod, Vovetto, and Meatballs (the region's most common cut of meat) are some of Venice's most famous cicchetti. In Veneto, meatballs are often made of tuna or aubergines. The Aperol Spritz Ritual's cicchetti is typically altered to local traditions and culture, but the cocktail remains.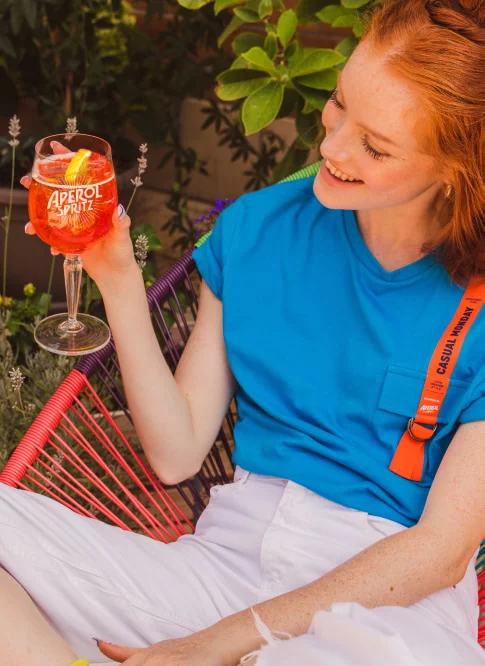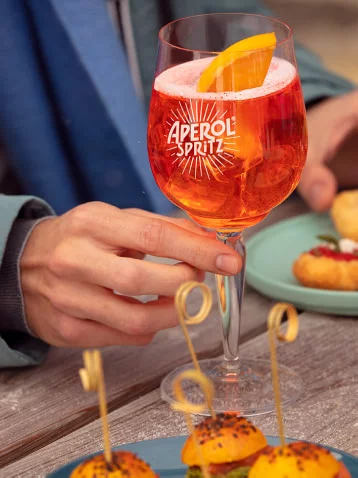 Aperol Spritz Cocktail
Aperol Spritz cocktail is the perfect aperitivo: discover the original recipe to make this staple drink.
How to make Aperol Spritz
Terrazza Aperol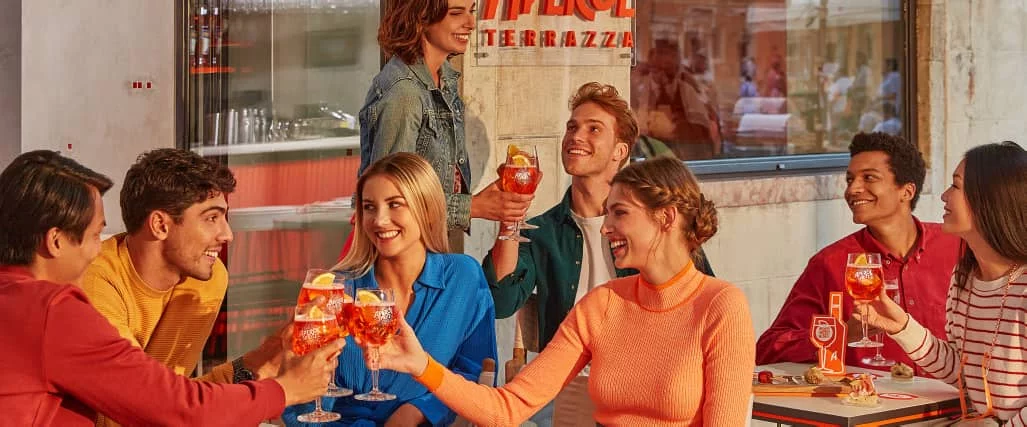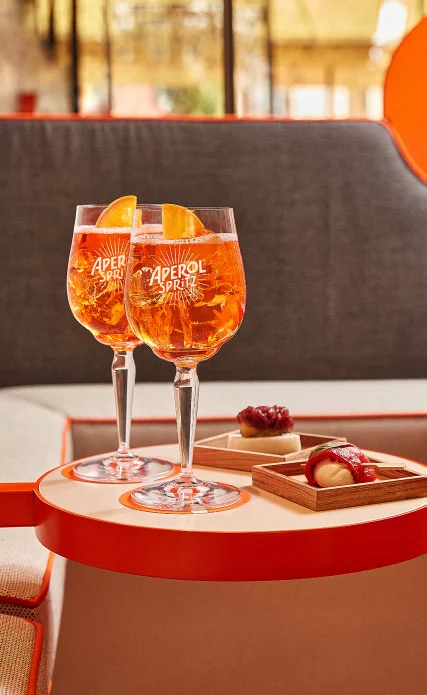 Feel the pure Aperol experience at Terrazza Aperol in Venice. Come to the Aperol bar to sip drinks and cocktails in the perfect atmosphere.
Join us in Venice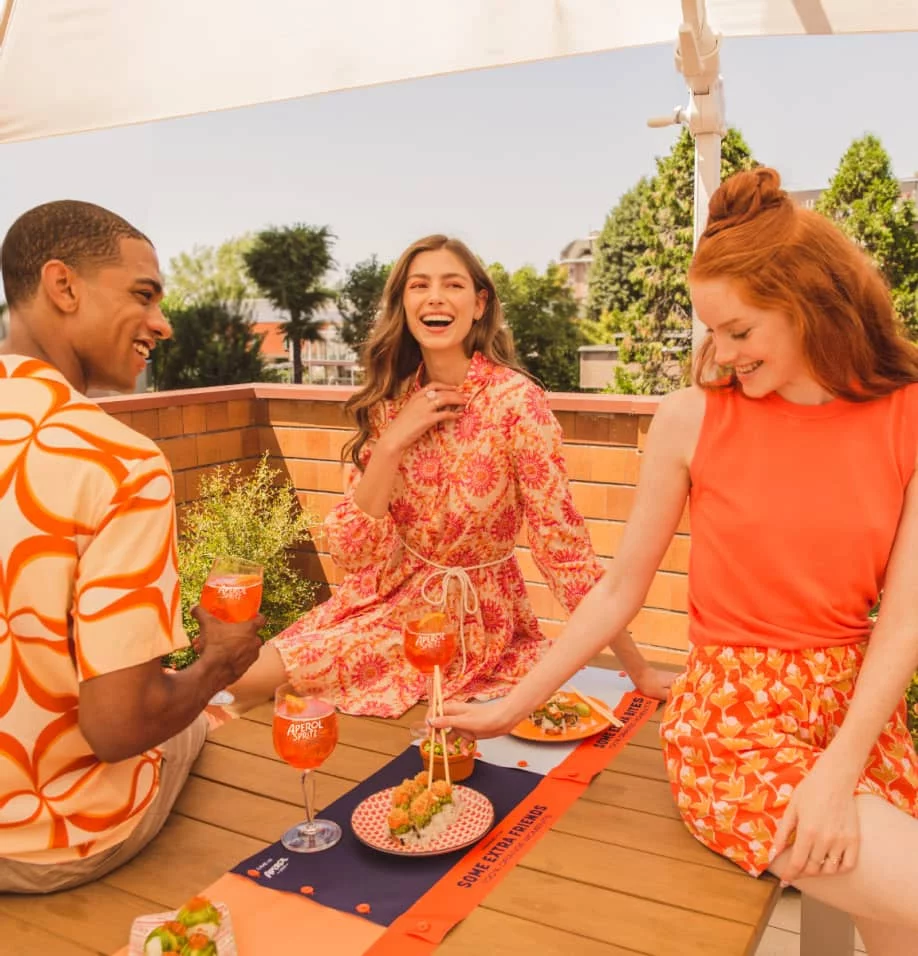 Discover Aperol Products
Recognized globally, the aperitivo ritual with Aperol knows how to bring people together. Learn all about the bittersweet and delightful taste of Aperol and Aperol Spritz Ready to Serve.
View Aperol Products