Reklámok
Az Aperol-reklámok mindig az élvezetes pillanatokról szóltak, melyek a jókedvű és vidám társaságok kísérői. Amikor összejönnek a jó barátok, és életre szóló kapcsolatok szövődnek. Join the joy.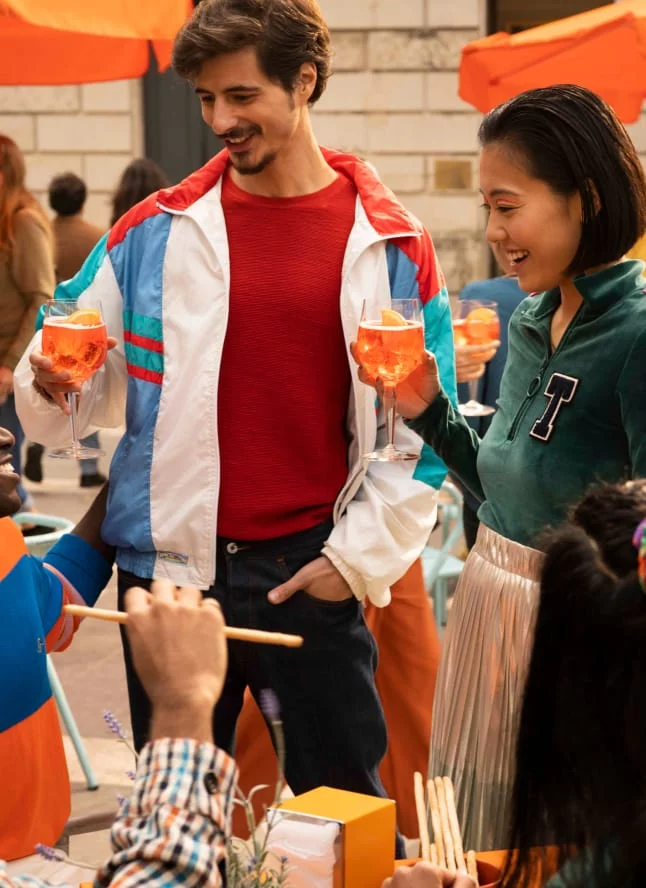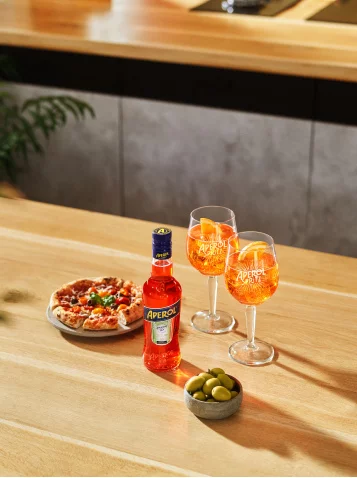 Join the Joy
Az 1920-as évek posztereitől a 80-as évek híressé vált "I drink Aperol, what about you" szlogenjén át a mai "Join the Joy" kampányig az Aperol reklámok mindig hűen tükrözték az ital vibráló élénkségét és az emberek túláradó vidámságát. Az új Aperol TV-reklám egy óda a különleges emberi kapcsolatokhoz, amelyek egy különleges ital mellett szövődnek. A filmet a francia rendezőpáros, Grégory Ohrel és Lionel Hirlé rendezte, zeneszerző: Myles Parrish. Join the joy.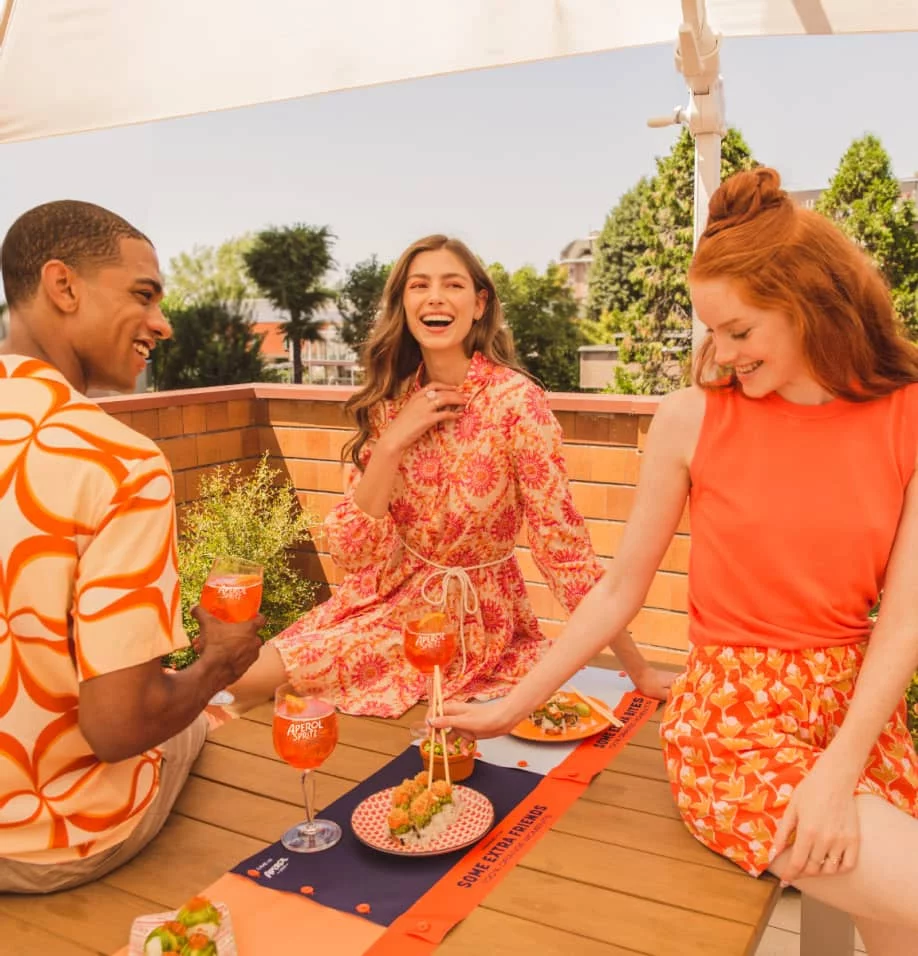 Aperol és Aperol Spritz
Az Aperol nem csak egy ital. Egy szimbólum. Az Aperol egy világszerte ismert, ikonikus márka. Most mindent megtudhatsz az Aperolról és jellegzetes ízéről, valamint arról is, hogy milyen Aperol termékek kaphatók Magyarországon.
Az Aperol termékek megtekintése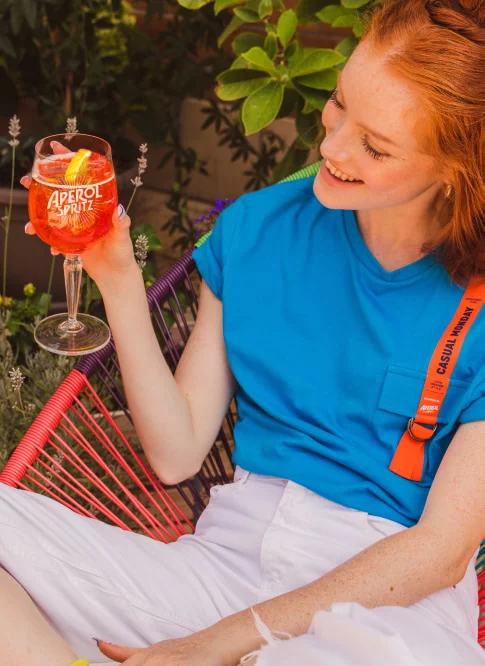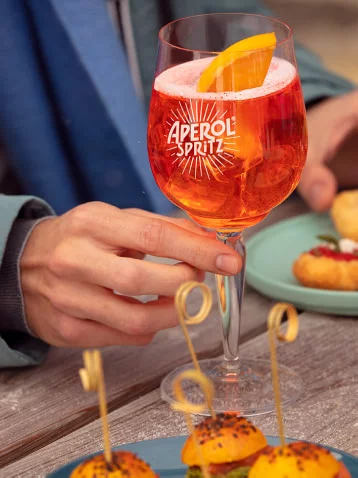 Aperol Spritz koktél
Nézd meg, hogyan készíthetsz tökéletes Aperol Spritz koktélt! Készítsd el, szolgáld fel, és élvezd a tökéletes aperitivót.
Kezdjük el!