Aperol heads to Primavera Sound with The Aperol Island of Joy
Aperol Spritz, the iconic Italian aperitif, is once again sponsoring Primavera Sound 2023. Going bigger and better than ever before, Aperol will this time be introducing the Aperol Island of Joy – a place where festival goers will be able to live their best music lives while enjoying the much-loved orange-coloured aperitif in the sun. Music, friends and Aperol Spritz in hand, there is no better combination when it comes to festivals.
Date
Place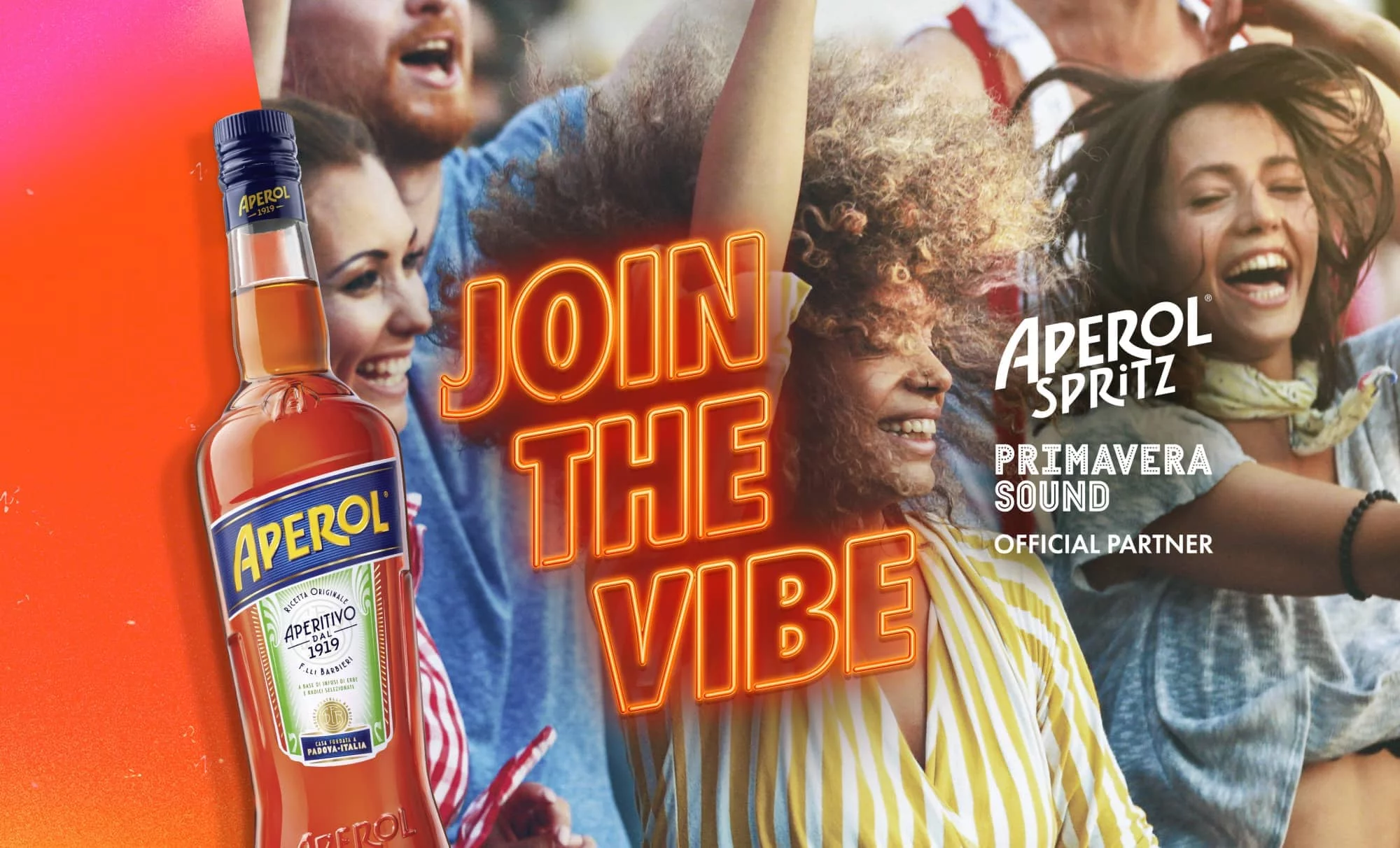 From 31st May until 4th June, the Parc del Fòrum in Barcelona will become the epicentre of music activity, hosting classic names, emerging bands, established artists and cult groups on its multiple stages. In addition, between 7th-11th June, the city of Madrid will also host the festival for the first time.
The Aperol Island of Joy
In a prime location within Primavera Sound Barcelona, surrounded by sea and the characteristic good vibes of the festival, the Aperol Island of Joy will be a 'must visit' point for all who attend Primavera Sound.
With incredible sunset views and inspired by the Aperitivo moment in the purest Italian style, the Aperol Island of Joy will feature a main stage, a bar area and a rest area; so that everyone who passes through the island can recharge their batteries while enjoying a good Aperol Spritz in the sun.
From Thursday 1st June to Saturday 3rd June, the main stage within the Aperol Island of Joy will host a variety of groups between 6:45pm-11:00pm. Invited artists and groups include: Comic Sans, Julia Amor, Magia Bruta, TMATNB, Yudi, Selva Nua, Galgo Lento, Enri-K, Mariallüisa, Amore, Ganges, Morreo, Mira Paula, Ciutat, Antonim.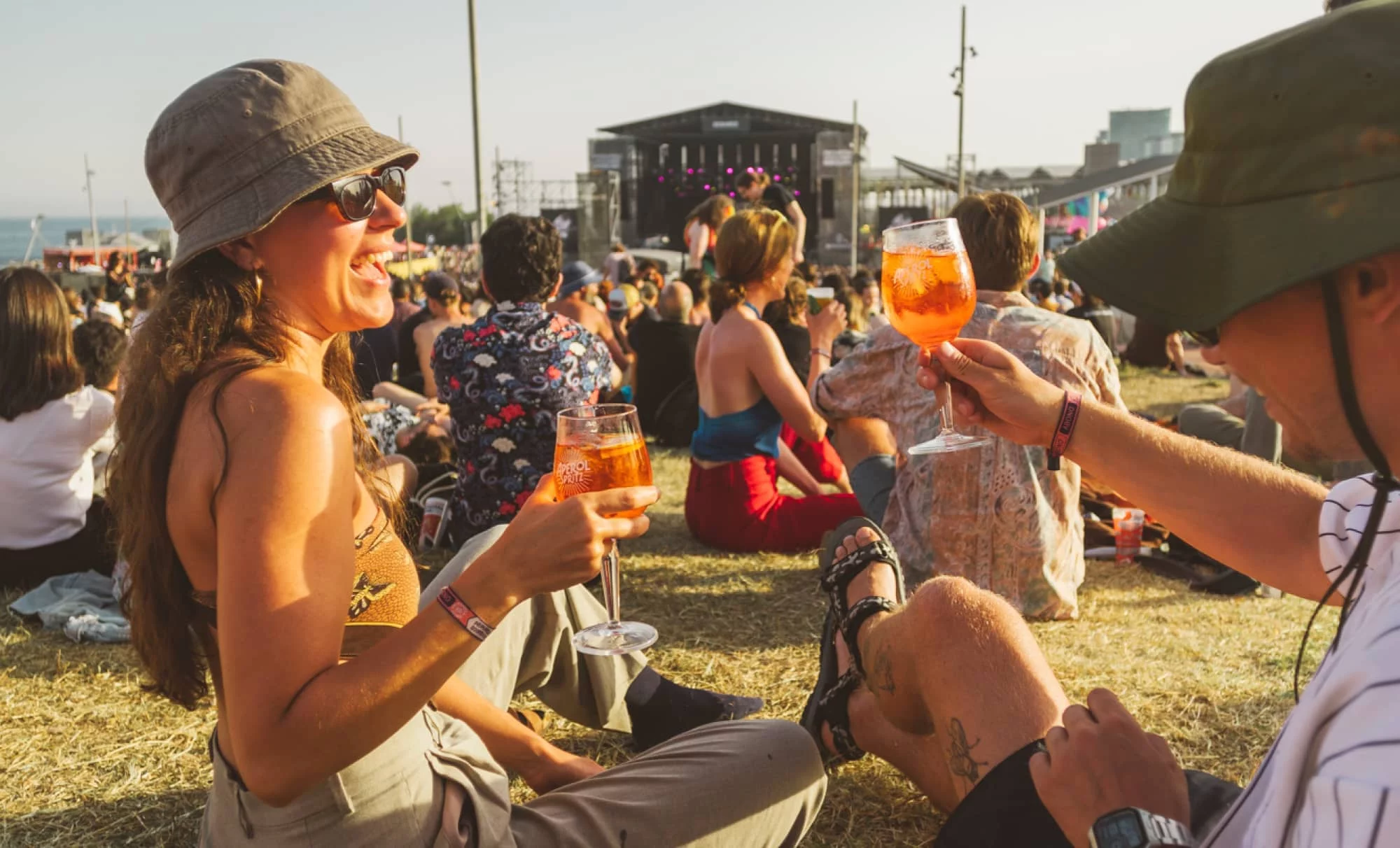 In addition to advertising on Spotify and Rockdelux, between 15th May-11th June, Aperol Spritz will be completely customising the TRAM BESOS that arrives in the vicinity of the Parc del Fórum, as part of its long-standing relationship with Primavera Sound. There will also be visual presence at Barcelona airport with a billboard campaign that will run either side of the festival.
In addition to physical presence, Aperol will be launching a global CRM campaign for fans, plus a stream of communication across Aperol channels. The festival will also be live streamed at Terrazza Aperol in Venice.

#AperolSpritz #JoinTheJoy
@aperolspritzofficial
@[insertlocalmarkethandle]
#primaverasound #ps23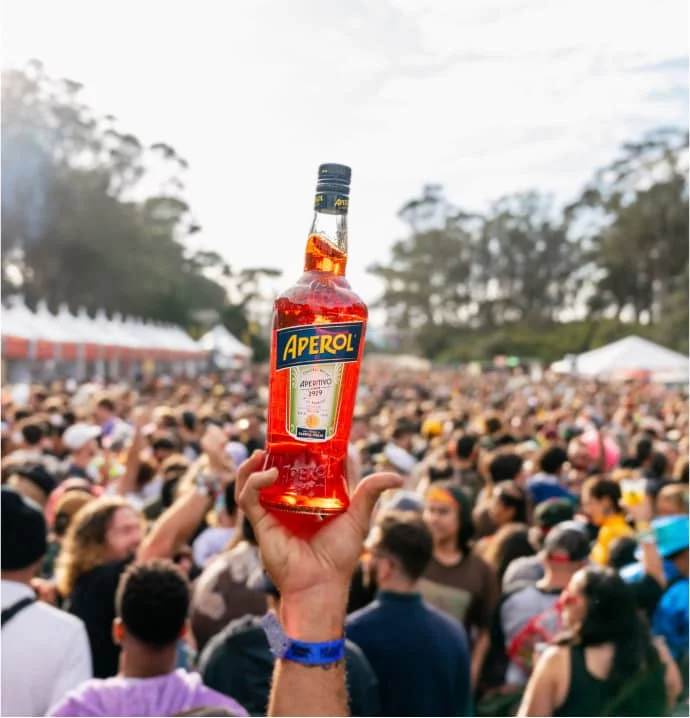 Related News
It's official: Aperol is making its Coachella debut!
Designed to transport festival-goers to an Italian oasis, the Aperol Spritz Piazza will feature chic cool-down areas, incredible photo opportunities, and –of course– spots to #Jointhejoy.
Discover more