Reklama
Slunce je již za obzorem. Hraje hudba. Panuje zde odlehčená atmosféra a je slyšet smích. Je čas na aperitiv. Naměřené díly nápoje se nalévají. Míchadlo se točí a víří. Cinkají kostky ledu. Pomalu vyniká jeho zářivá barva. Vaše chvilka s Aperolem je připravena. Reklama na Aperol vždy představovala zážitek servírovaný všude tam, kde je veselá společnost a kde panuje optimistická atmosféra. Kde se scházejí přátelé a kde vznikají pouta na celý život. Join the joy.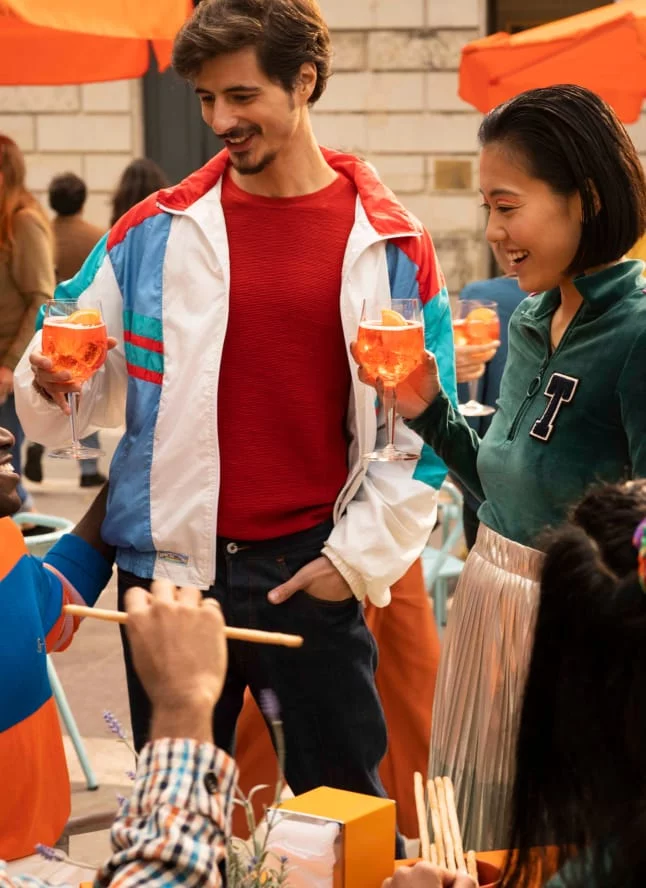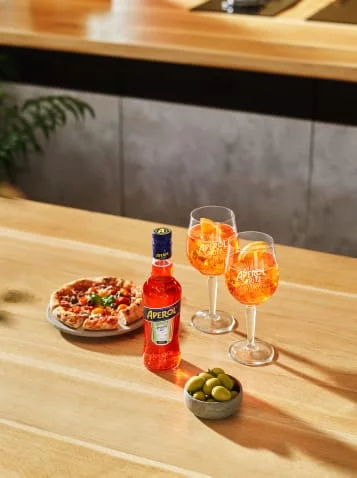 Join the Joy
Od plakátů z roku 1920 po ikonickou větu "Já piju Aperol, a co ty?" z roku 1980 a dnešní kampaň Join the Joy, reklamy na Aperol vždy zachytávaly zářivou barvu nápoje a šťastné lidi. Režie nové TV reklamy na Aperol se ujali Grégory Ohrel a Lionel Hirlé, hudbu složil Myles Parrish a vytvořili ódu na speciální spojení přes speciální nápoj. Join the joy.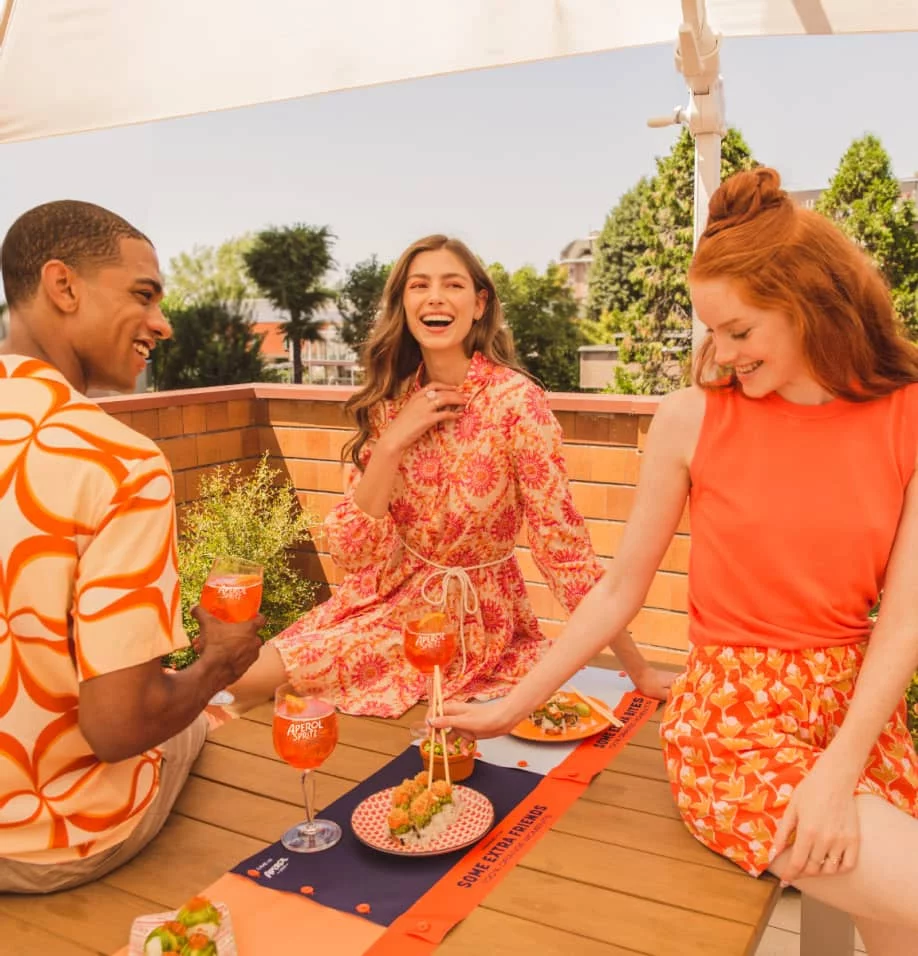 Aperol a Aperol Spritz
Aperol není jen nápoj, je to ikona. Aperol je globální značka, která lidi přirozeně spojuje po celém světě. Objevte všechny informace, které byste chtěli vědět o Aperolu a jeho jedinečné chuti nebo produktech Aperol, které jsou na trhu dostupné.
Zobrazit Aperol produkty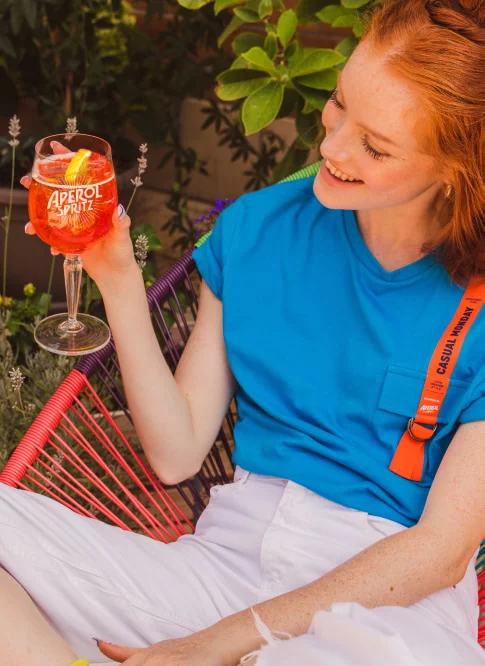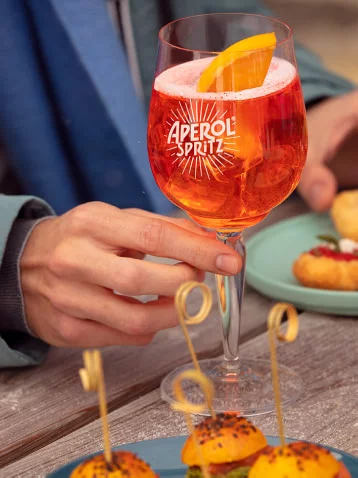 Koktejl Aperol Spritz
Zjistěte, jak připravit dokonalý koktejl Aperol Spritz!
Připravte, podávejte a vychutnejte si ideální aperitiv.
Pojďme na to