Werbung
In der Aperol Werbung drehte sich schon immer alles um Genuss, um Geselligkeit und um gute Stimmung. Um gemeinsame Momente mit lieben Menschen und das Entstehen lebenslanger Beziehungen. Join the joy.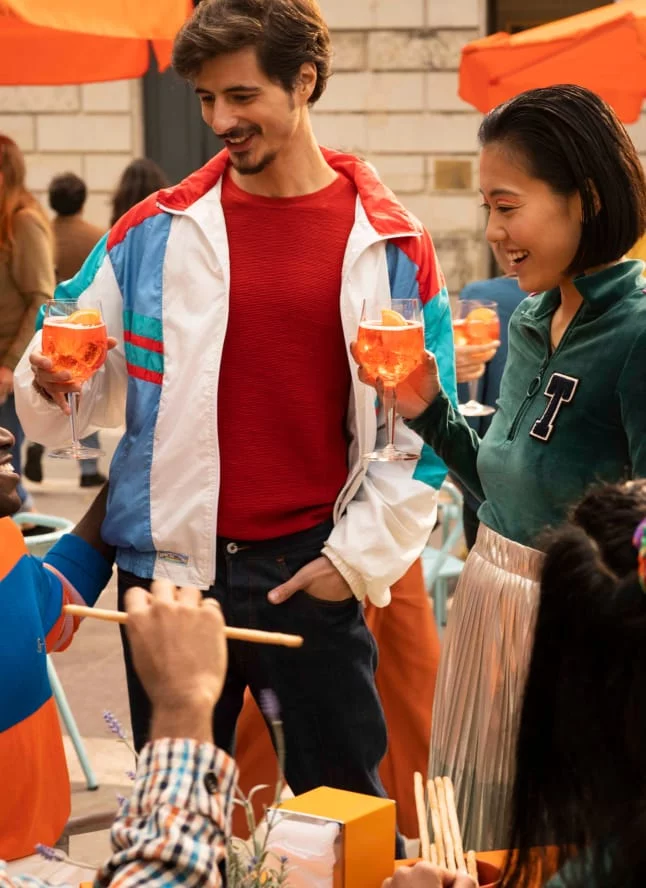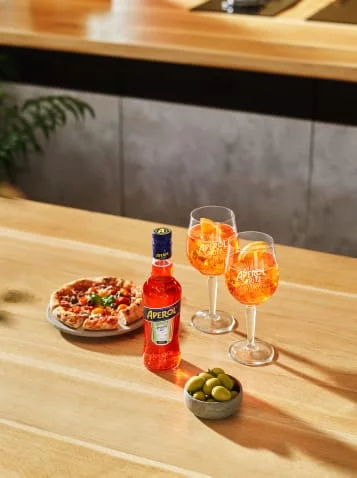 Join The Joy
Vom Poster in den 1920ern über den legendären Spruch "Ich trinke Aperol, und du?" der 1980er bis zur aktuellen "Join The Joy"-Kampagne – die Werbung für Aperol fing schon immer die gute Stimmung rund um das Getränk und die Lebenfreude der Menschen ein. Der neue Aperol Fernsehspot vom französischen Regieduo Grégory Ohrel und Lionel Hirlé mit Musik von Myles Parrish ist eine Hommage an die wertvollen Beziehungen, die wir rund um ein besonderes Getränk knüpfen. Join The Joy.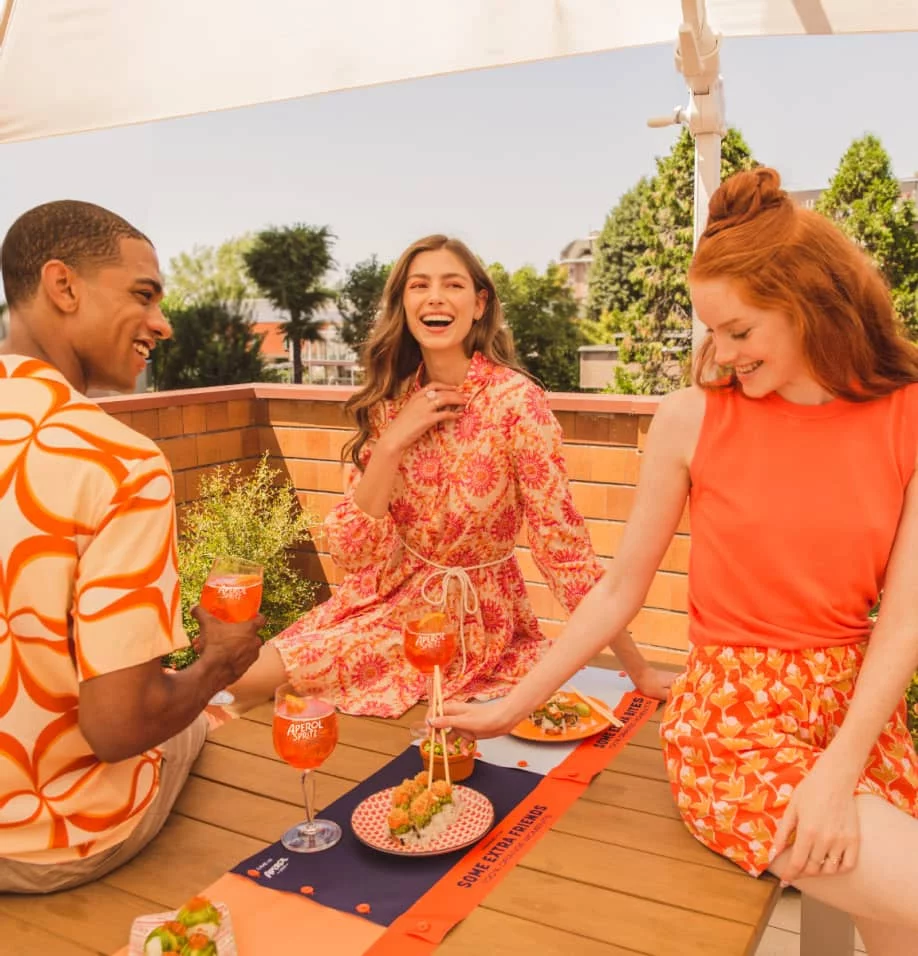 Aperol und Aperol Spritz
Aperol ist nicht nur ein Getränk, Aperol ist ein Symbol. Ein weltweit bekanntes Kultgetränk, das Menschen zusammenbringt. Erfahre alles, was du über Aperol und seinen einzigartigen Geschmack wissen möchtest, und entdecke weitere am Markt erhältliche Aperol Produkte.
Aperol Produkte ansehen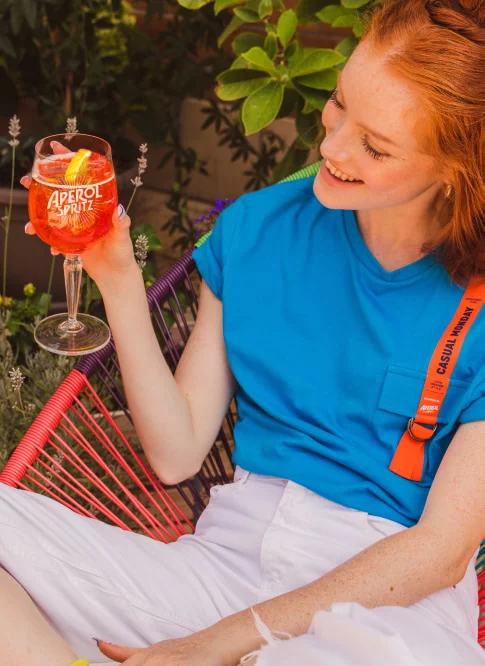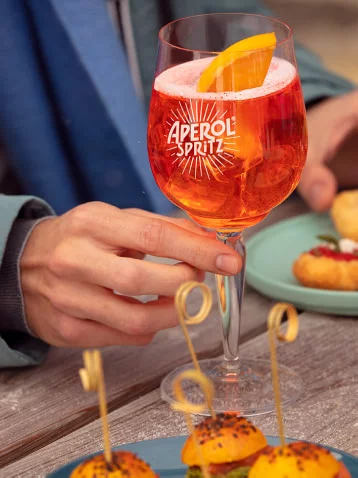 Aperol Spritz Cocktail
Erfahre, wie du den original Aperol Spritz zubereitest! Einfach mixen, servieren und den perfekten Aperitivo genießen.
Los geht's