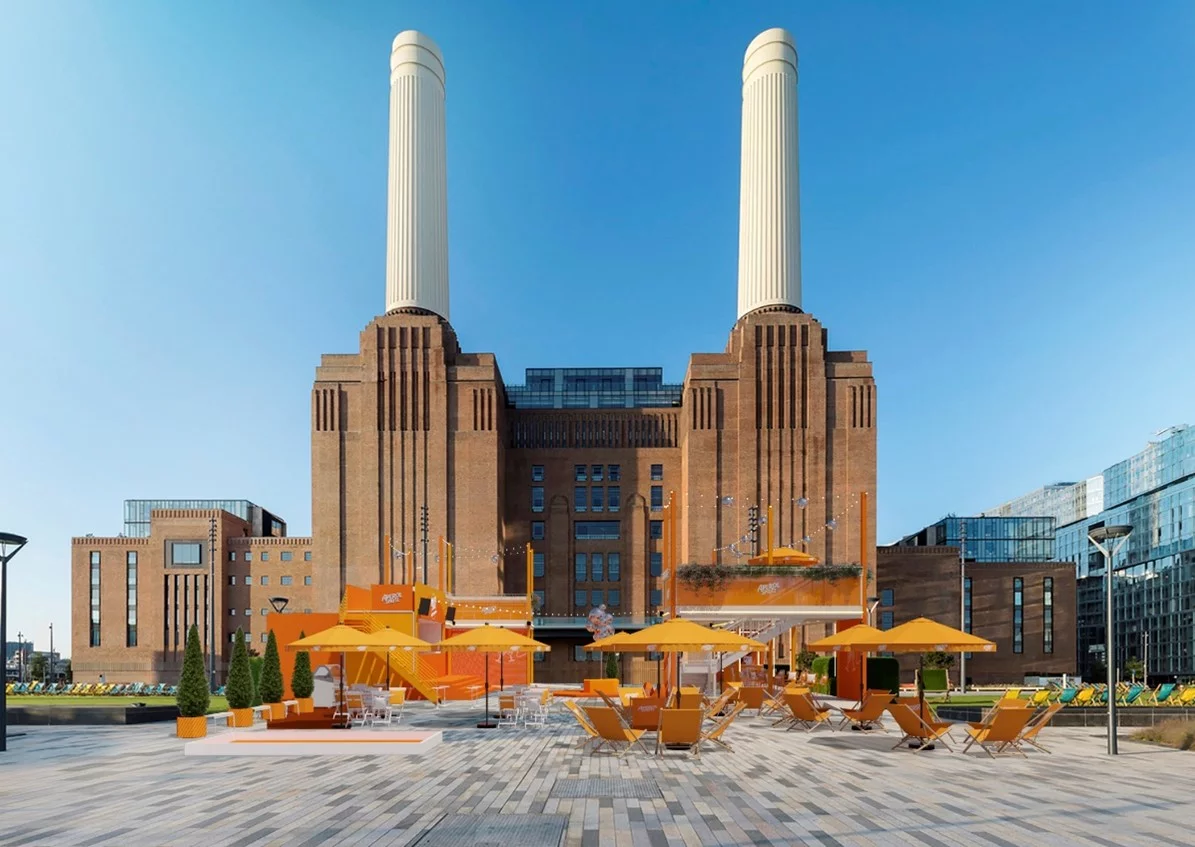 Aperol Spritz Aperidisco Takes Over Battersea Power Station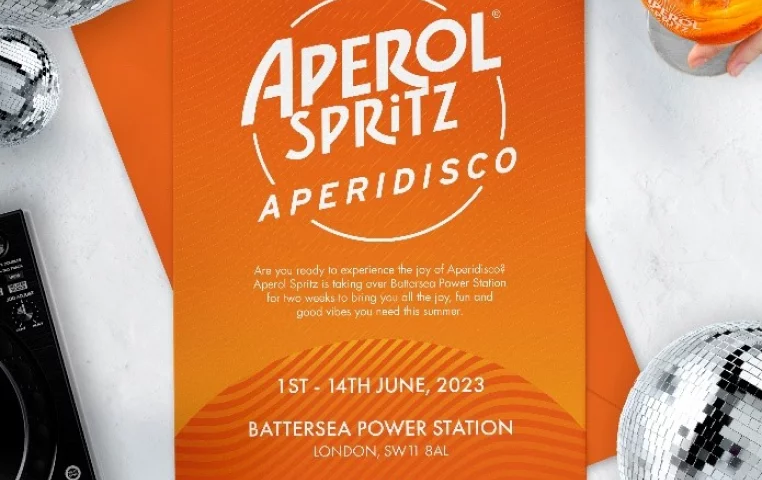 Summer is right around the corner, meaning the days are longer and you're on the lookout for a fun and exciting way to celebrate the new season.
For two weeks from 1st June, the Aperol Spritz Aperidisco will be popping up for the ultimate free Italian disco underneath Battersea's iconic chimneys, celebrating the landmark's first summer since it reopened its doors at the end of last year.
Swap the Italian riviera for the banks of the River Thames and experience Aperol Spritz like never before in the summer sun.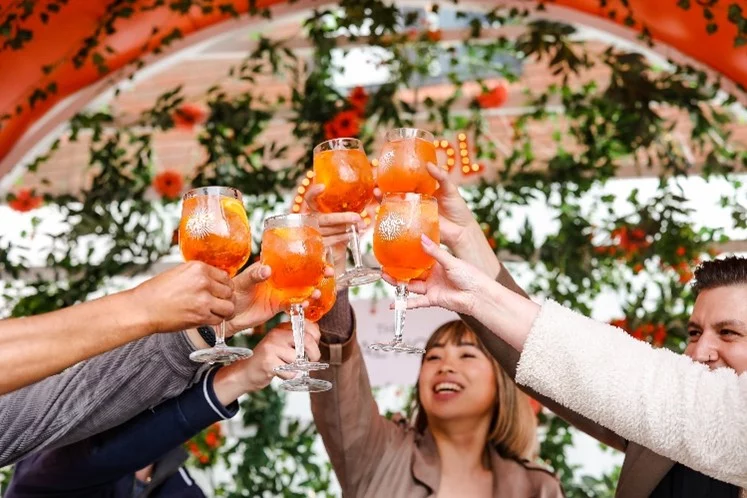 What to expect
We'll be serving up sunshine, Aperol Spritz, and memorable DJ sets. The Aperol Spritz Aperidisco will have something for everyone.
Italo sound system
In true Aperol style, we're bringing a little taste of Italy to you. We'll be paying homage to the iconic discoteca scene with bright orange speakers and specially curated playlists to fit the energetic vibe. It's the summer of Italo-disco.
Disco Yoga
Love the disco spirit but in need of some zen? Our friends at Disco Yoga are here to groove and to soothe. Pull some yoga poses with a backdrop of summer beats and relax into the mellow vibes of the Aperidisco.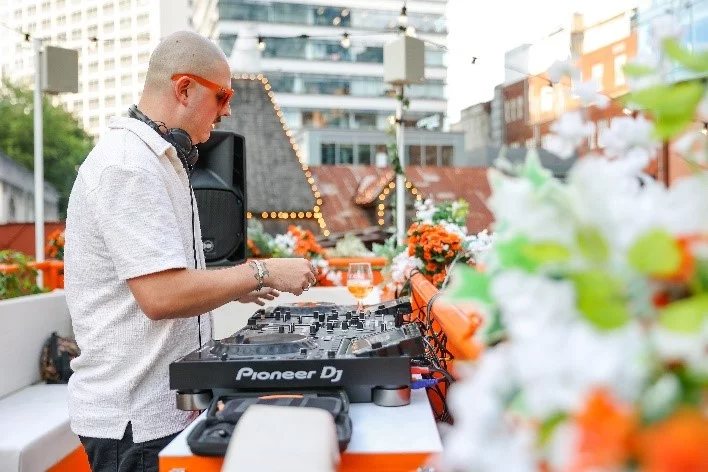 Italo-Disco DJs
Of course, as afternoon turns to evening, the tempo rises. This is where our Italo-disco DJs Huns and Roses and Loose Legs will take it up a notch with their favourite funky sounds. Make sure you have your friends around and an Aperol Spritz in hand as you dance the night away!
Ice cream and Italo-Bites
What's an aperitivo without a bite to eat? We'll be welcoming some delicious, Italian-inspired nibbles to enjoy alongside our Aperol Spritz. There'll also be disco-style gelato for something sweet to complement the delicious taste of Aperol.
Glitter styling
When you feel the part, you want to look the part. At Aperidisco, get ready to embrace dopamine-inducing beauty. Our stylists will be on hand for hair tinsel and glitter makeup to give you the vibrant Italo-disco aesthetic of your dreams.
Aperol Spritz Masterclass
Want to learn how to create the perfect Aperol Spritz every time? We're hosting our Aperol Spritz masterclass on Monday, Tuesday and Wednesday both weeks, so you won't be forgetting how to make that perfect Aperol Spritz this summer.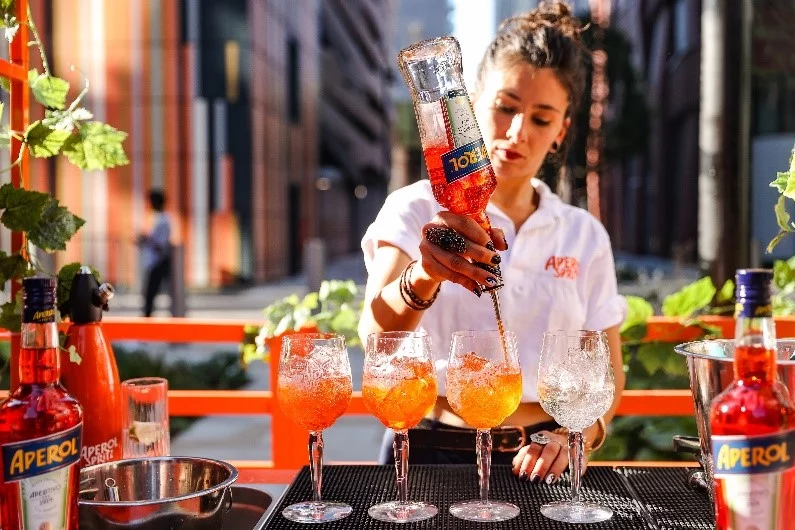 Where you'll find us
Whether you're looking for a fun weekend activity or a cool place to enjoy after-work drinks, the Aperol Spritz Aperidisco has your early evening sorted. The experience is running from 1st-14th June at Battersea Power Station, from 12pm-10pm.
Take a sip of your Aperol Spritz and let the spirit of the Italian discoteca ring in the start of summer. And be sure to check out the schedule over the next two weeks below so you can plan accordingly.
Cheers!