DISCOVER AN EXCLUSIVE APEROL SPRITZ-INSPIRED TERRACE
Experience our love of all things Aperitivo at the Aperol Spritzeria Terrazza Eataly in London.
Our orange-soaked terrace is the perfect place to enjoy an Aperol Spritz with friends and dine outside in London. Order a selection of authentic Italian plates, inspired by the tradition of bite-sized 'cicchetti', and say hello to a summer of spontaneous moments.
2-4-1 Aperol Spritz: quick we've saved you a seat!
Stir things up this bank holiday with 2-4-1 Aperol Spritz.
If a trip to Eataly has been on your to-do list forever, why not visit Eataly's Terrazza Restaurant this bank holiday for 2 for 1 Aperol Spritz ALL DAY Sunday 27th and Monday 28th? And what goes well with an Aperol Spritz – a big bowl of fresh pasta or Pizza alla Pala; crispy on the outside, fluffy on the inside. The only way to spend this August bank holiday.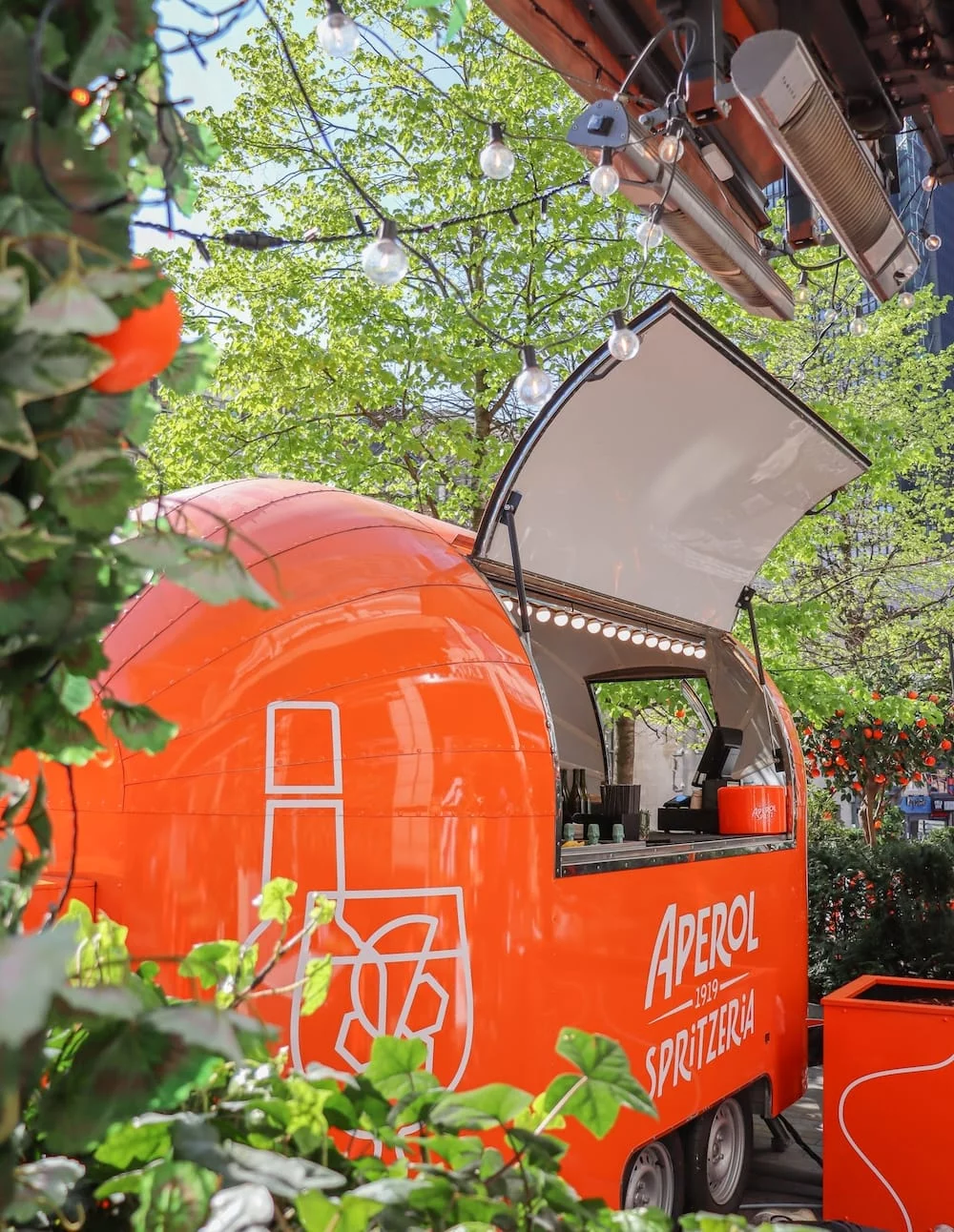 WHAT TO EXPECT
Whether you're stopping by for lunch or an early evening Aperitivo hour (in true Italian fashion), the Aperol Spritzeria Terrazza is sure to impress with its delicious, shareable dishes and iconic Aperol Spritz van.
Spot our Instagram-worthy Aperol Spritz greenery back drop, surrounded by lush leaves, striking orange trees and vibrant streetlamp fixtures. Then settle into a chair on the terrace to sip your Aperol Spritz and dine in the restaurant or cosy up under an Aperol blanket on those cooler nights.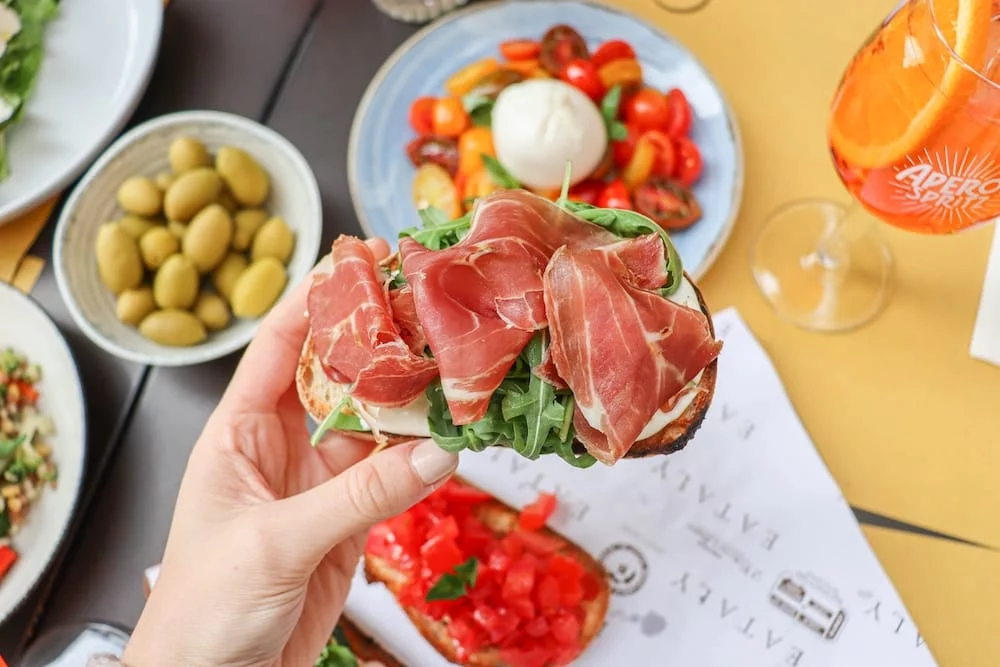 WHAT'S ON THE MENU
Eataly's Terrazza offers a delicious al fresco menu, that features a range of classic Italian dishes that pair perfectly with an Aperol Spritz.
Tuck into antipasti delights, freshly made pasta and thick crust pizza al padellino. What's more, guests can upgrade their pizzas with an array of toppings, from pesto to ricotta and grilled courgette, as well as 'nduja and burrata, there's something for all. For a lighter option, guests can opt for a fresh salad topped with a choice of protein and cheese.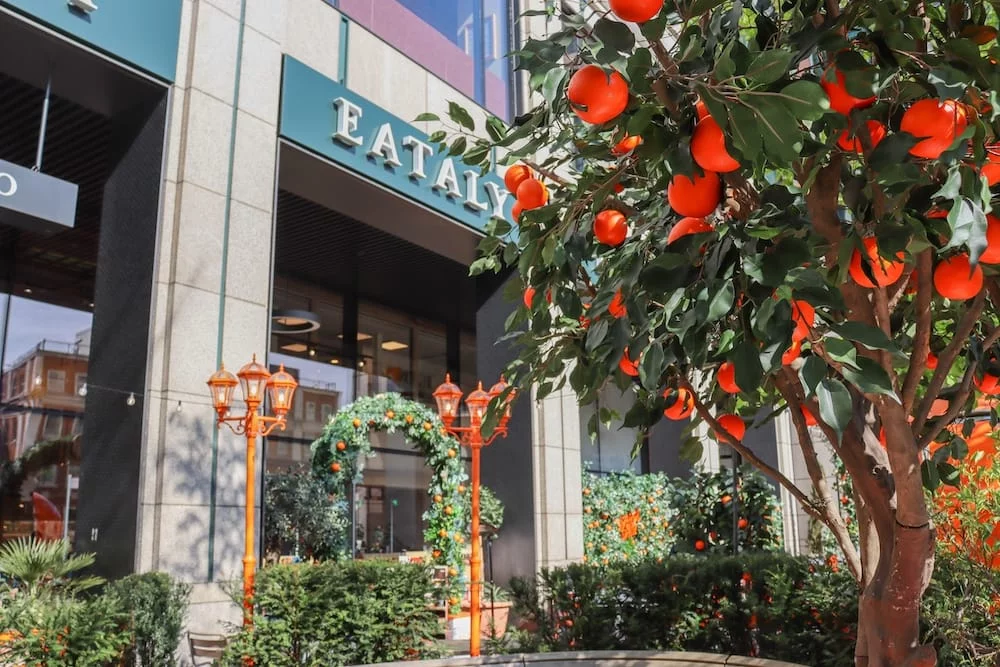 WHERE YOU'LL FIND US
You'll find the Aperol Spritzeria Terrazza on the ground floor of Eataly, outside on their terrace in Bishopsgate, London, just a short walk from Liverpool Street Station.
Our catchy orange vibe is set to stay all summer long, so make sure you book a table on Eataly's Terrazza for after-work drinks or dinner in the sun.