Aperol Spritz: The Original Recipe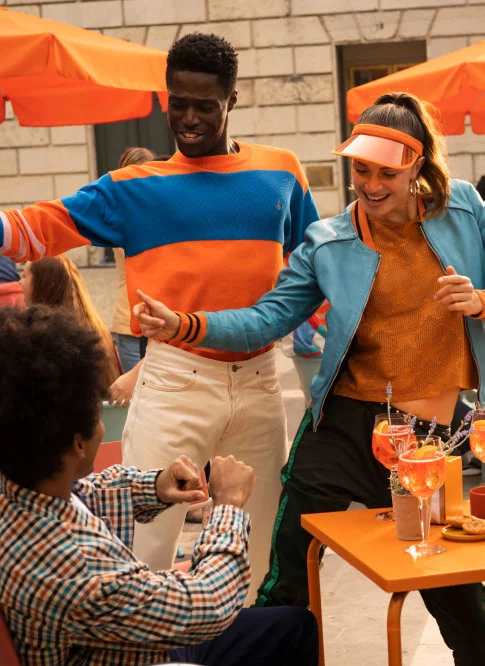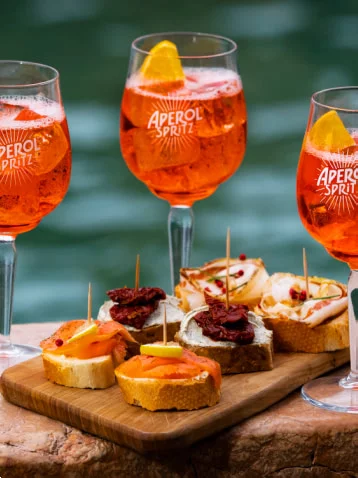 What is Aperol Spritz, the orange drink
With its unmistakably orange color and fresh bittersweet taste, the Aperol Spritz cocktail adds an instantly iconic twist to every toast among friends.
Aperol Spritz Official Recipe
Approved by IBA
Ingredients
Ingredients
3 parts of Prosecco D.O.C. (9cl)
2 parts of Aperol (6cl)
1 splash of soda (3cl)
1 slide of orange
Preparation
Recipe
Place ice cubes in a stemmed balloon glass.
Pour 3 parts of Prosecco D.O.C. (9 cl).
Follow by pouring 2 parts of Aperol (6 cl), and 1 ounce of soda (3cl).
Slice an orange and use it as a garnish.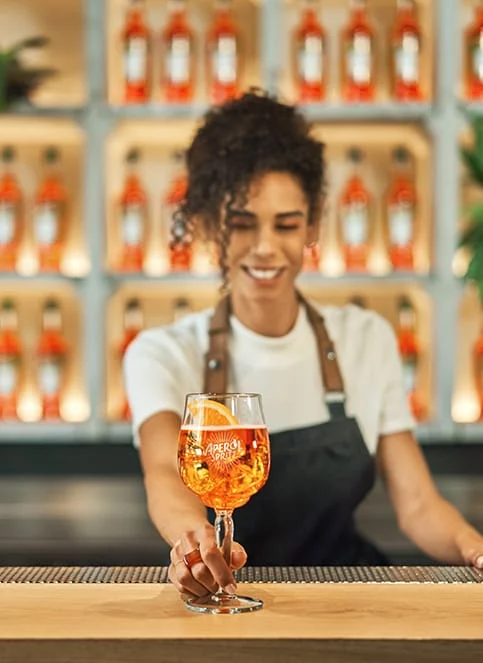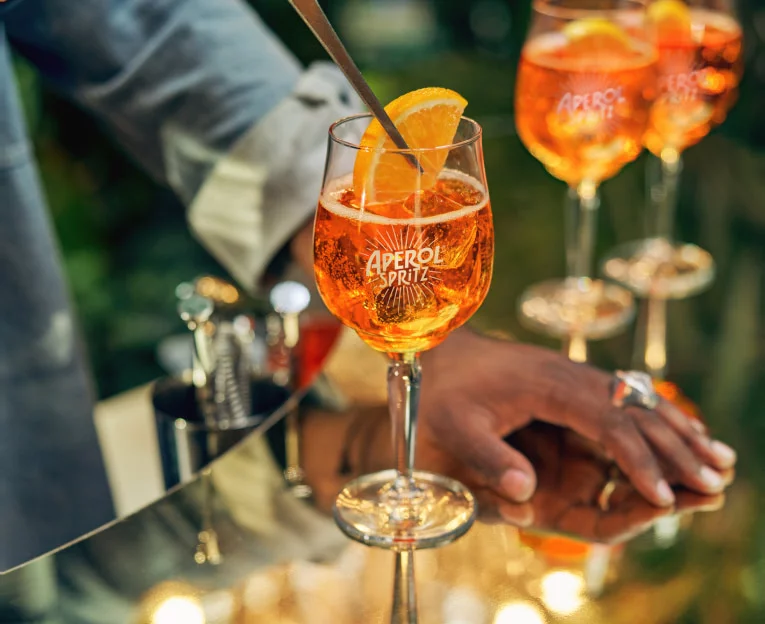 Tips & Tricks
Making the perfect Aperol Spritz is as easy as 3-2-1. That's a ratio of 3 parts Prosecco, 2 parts Aperol, 1 part soda water (or 90ml Prosecco, 60ml Aperol, and 30ml soda).
Aperol Spritz is best served with ice, in a wine glass, garnished with a slice of orange, in good company.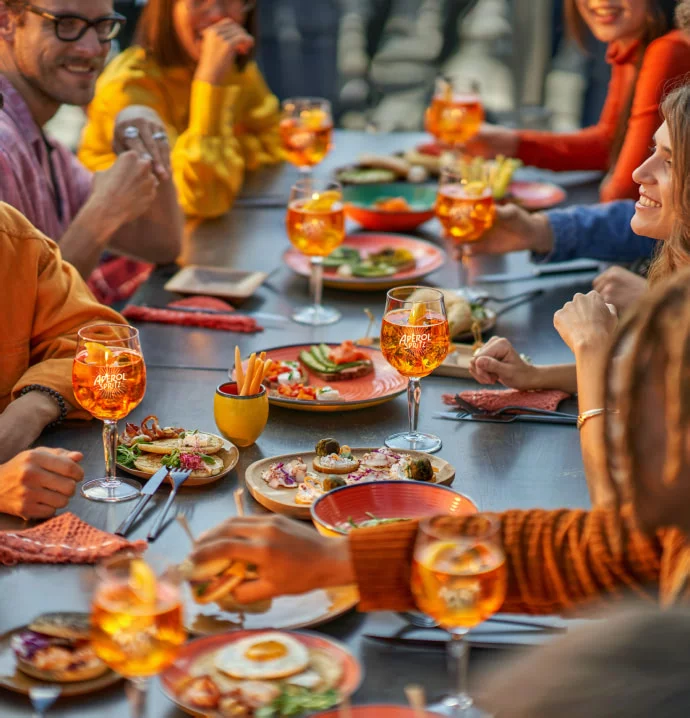 Origins of the Aperitivo Tradition
Discover where aperitivo hour comes from, and which ingredients you need to participate in this beloved Italian ritual.
Learn More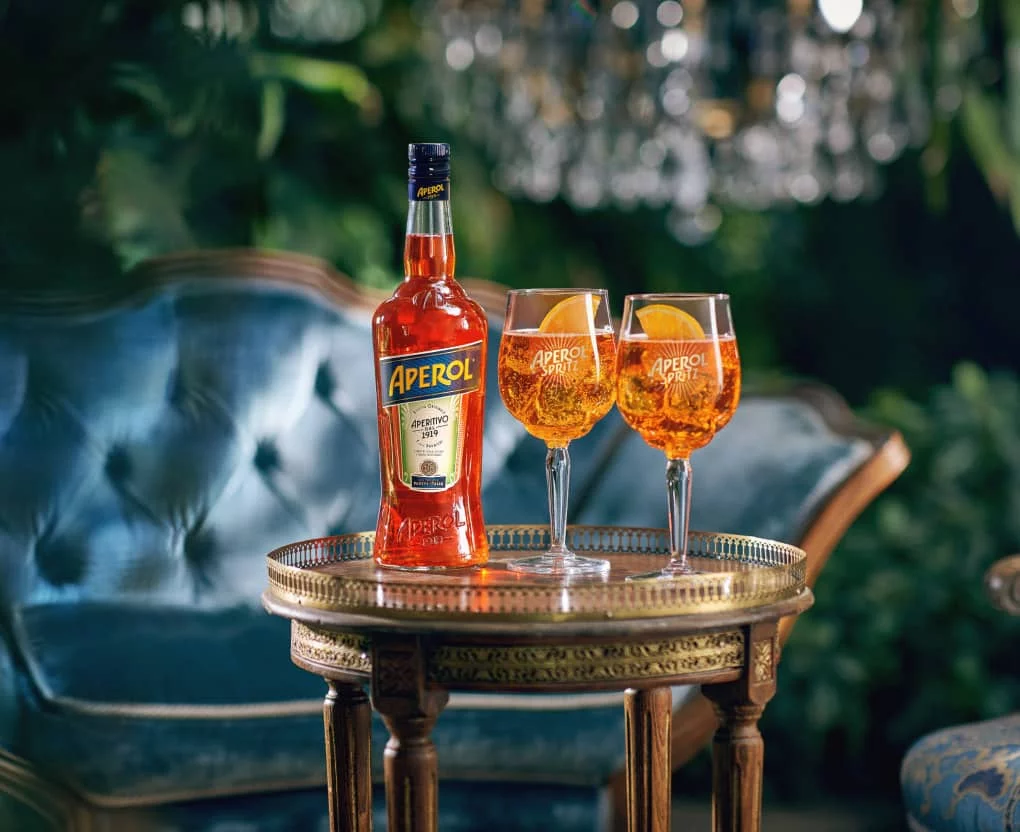 More Aperol Products
Aperol is the perfect drink for get-togethers everywhere. Discover Aperol's bittersweet flavor and tasting notes, its products and how to best enjoy them.
View Products