Aperitivo v Taliansku: Rituál
Aperol, živé a svieže aperitivo, ktorého cieľom je spájať ľudí, aby spoločne zažili radostné, bezprostredné a výnimočné chvíle.
Čo je aperitivo?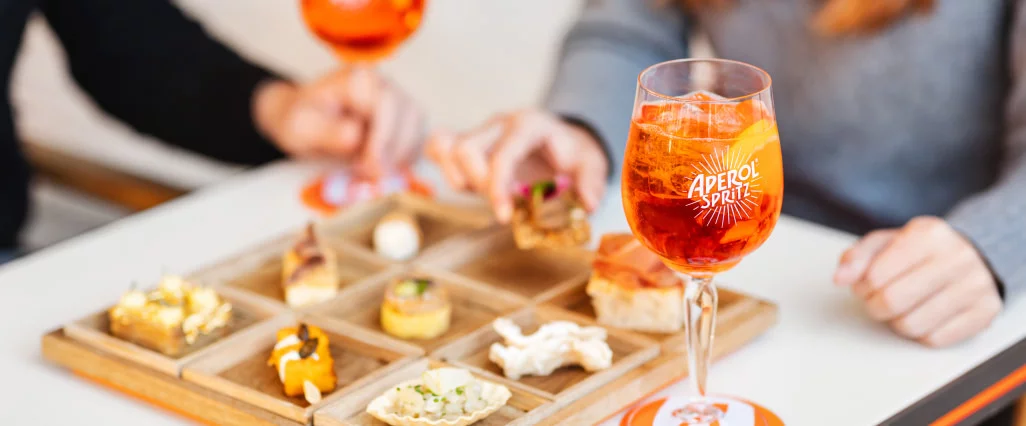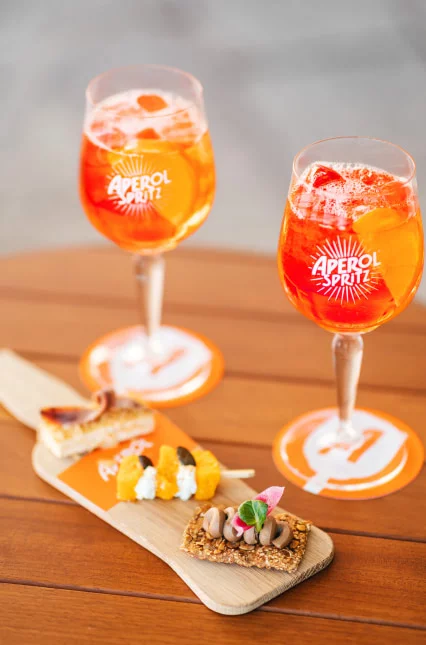 Aperitivo je obľúbenou talianskou tradíciou. Rituál, pri ktorom spomalíme, oddýchneme si a užijeme si bezstarostné chvíle s priateľmi. Je to ideálna príležitosť pre Aperol, nápoj, ktorý bol prvýkrát predstavený na medzinárodnom veľtrhu v Padove, živom a dynamickom univerzitnom meste v Benátsku, ktoré je známe ako miesto zrodu nespočetných inovácií a nových nápadov. Veľmi vhodné miesto na uvedenie nášho ikonického nápoja!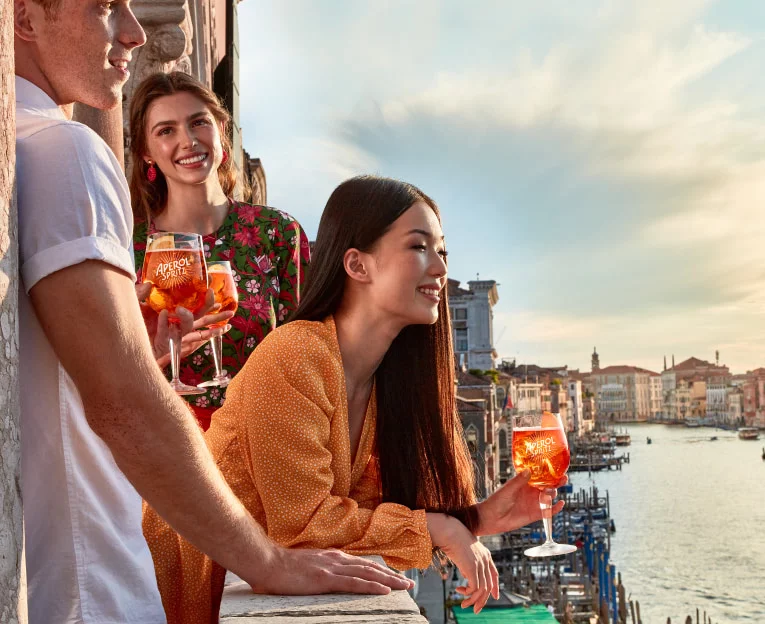 Benátsky duch a spôsob života Bàcaro
Rituál Aperol Spritz, ovplyvnený benátskou kultúrou a zvyklosťami, sa v Benátkach stal populárnym čoskoro po jeho uvedení v Benátsku. Miestne krčmy "bàcari" ponúkali výnimočný Aperol Spritz koktaila všade ho zobrazovali známe plagáty s typickou oranžovou farbou.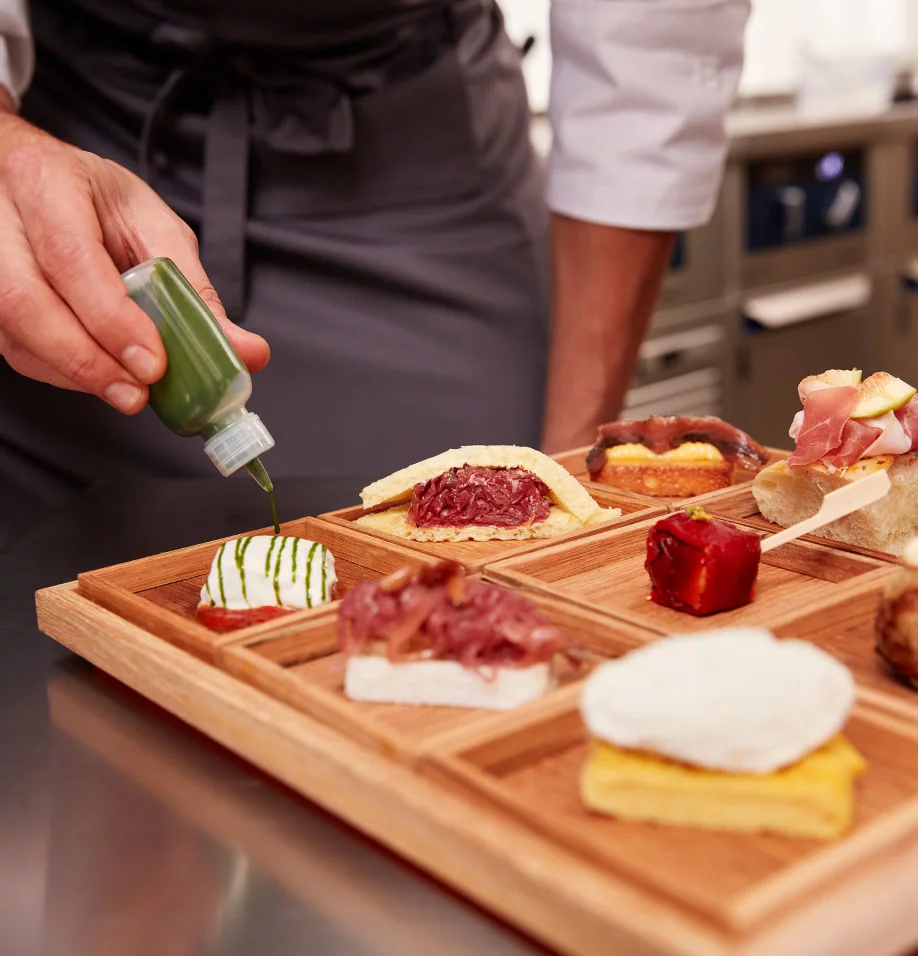 Aperitivo, čo k nemu: Cicchetti
Rituál Aperol Spritz a cicchetto sú neoddeliteľne prepojené, kedy robustná chuť dopĺňa dynamickú a radostnú chuť. Medzi najznámejšie benátske cicchetti patria sardinky v saòr, solená treska, vovetto a mäsové guľky (najčastejšie používané mäso v regióne). V Benátsku sa mäsové guľky často pripravujú z tuniaka alebo baklažánu. Rituál Aperol Spritz s cicchetti sa zvyčajne mení podľa miestnych tradícií a kultúry, ale koktail je zostáva nemenný.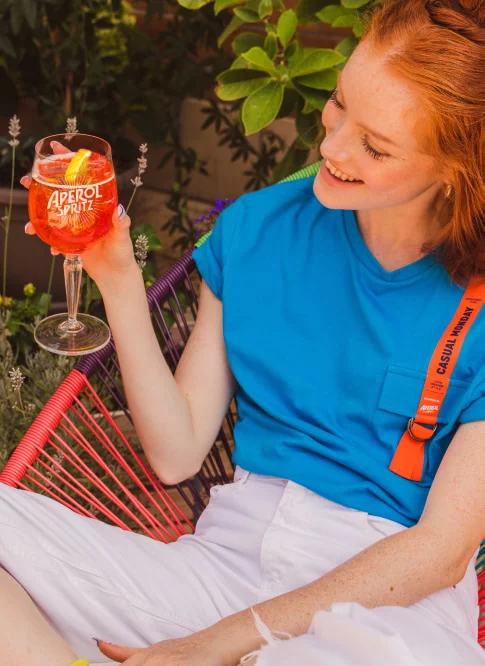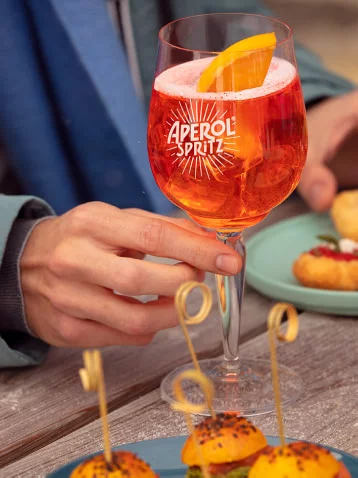 Koktail Aperol Spritz
Koktail Aperol Spritz je dokonalé aperitivo: spoznajte pôvodný recept na výrobu tohto základného nápoja.
Ako pripraviť APEROL Spritz
Terrazza Aperol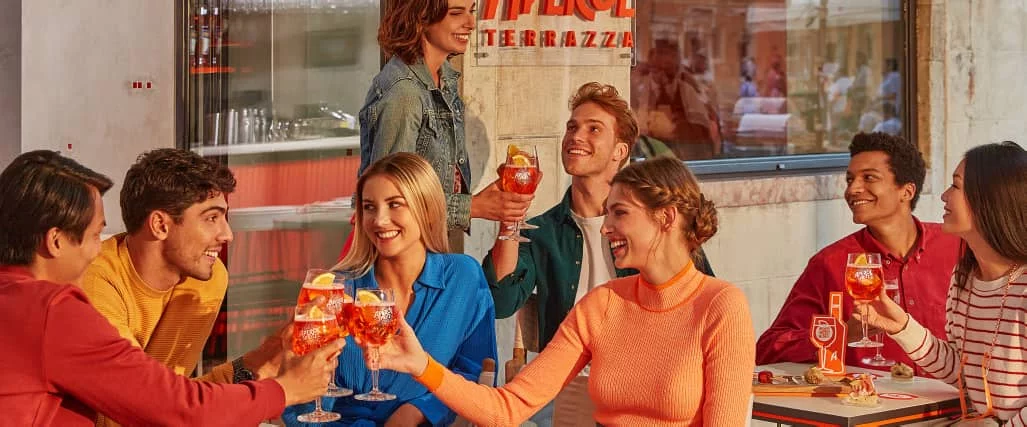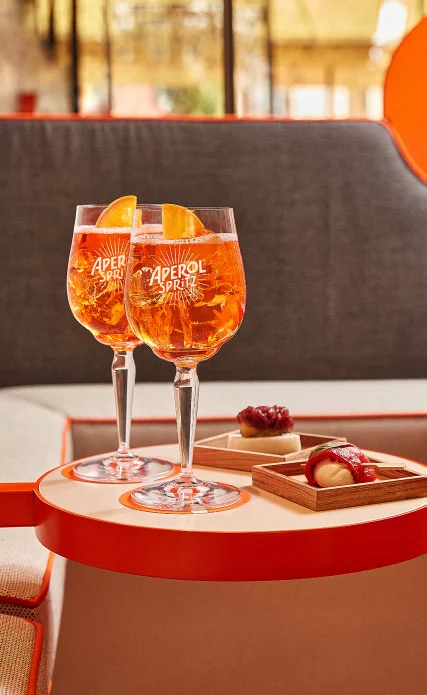 Zažite nefalšovaný Aperol zážitok v Terrazza Aperol v Benátkach. Príďte do baru Aperol a popíjajte nápoje a koktaily v dokonalej atmosfére.
Navštívte nás v Benátkach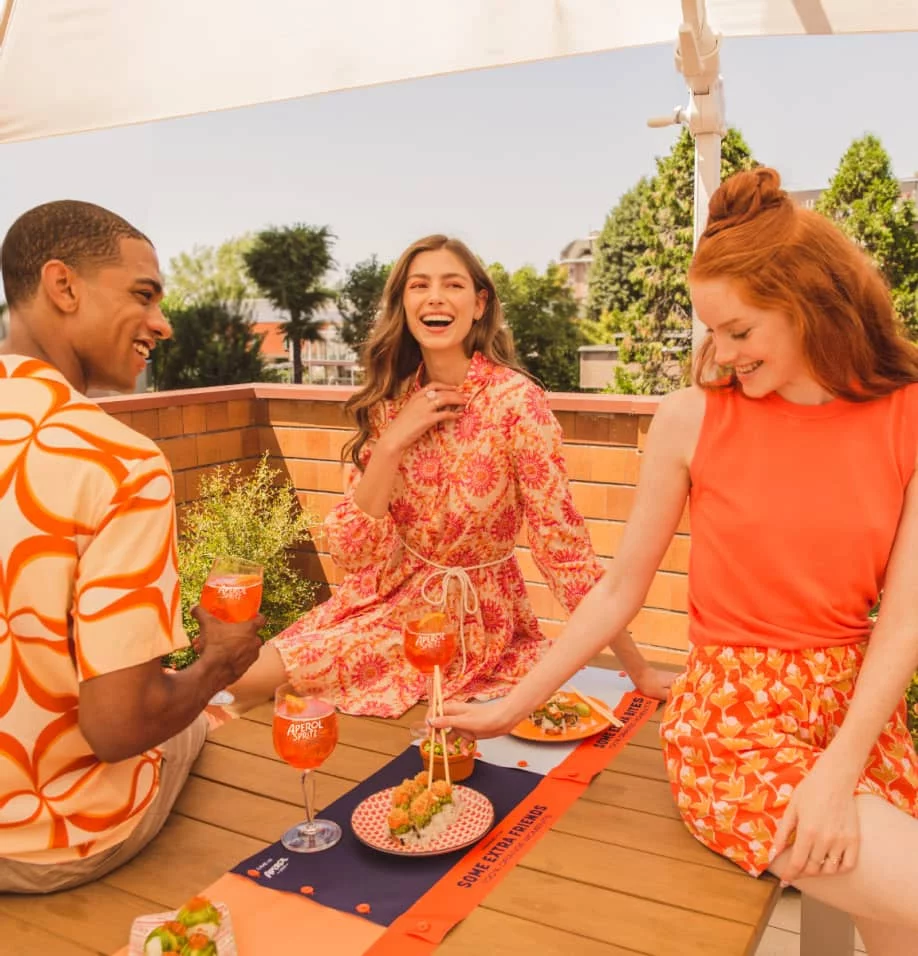 Spoznajte produkty Aperol
Celosvetovo uznávaný aperitivo rituál s Aperolom dokáže spájať ľudí. Zistite všetko o horkosladkej a lahodnej chuti Aperol a Aperol Spritz Ready to Serve.
Pozrieť produkty Aperol