Aperol Spritz, originálny recept na drink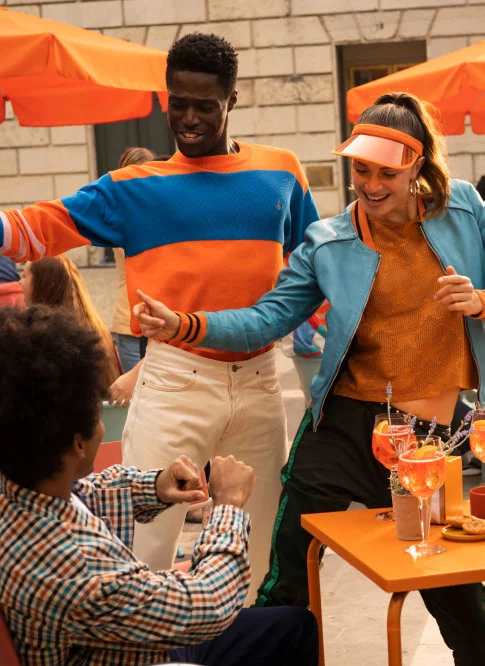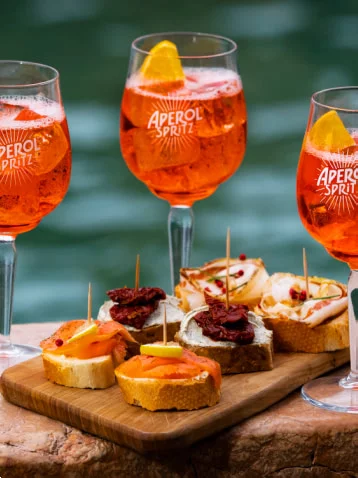 Čo je ten oranžový nápoj Aperol Spritz
Jeho nezameniteľná oranžová farba a svieža horkosladká chuť rozžiaria každé stretnutie s priateľmi. Drink Aperol Spritz vás príjemne naladí a prinesie pozitívne vibrácie, takže každá téma vašej konverzácie dostane tú správnu iskru.
Oficiálny recept na Aperol Spritz schválený IBA
Ingrediencie
3 diely Prosecco D.O.C. (9 cl)
2 diely Aperol (6 cl)
1 diel sódy (3 cl)
1 plátok pomaranča
Recept
Do guľatého pohára na stopke vložte kocky ľadu.
Pridajte 3 diely Prosecco D.O.C. (9 cl).
Potom nalejte 2 diely Aperol (6 cl) a 1 diel sódy (3 cl).
Pomaranč nakrájajte na plátky a použite ho ako ozdobu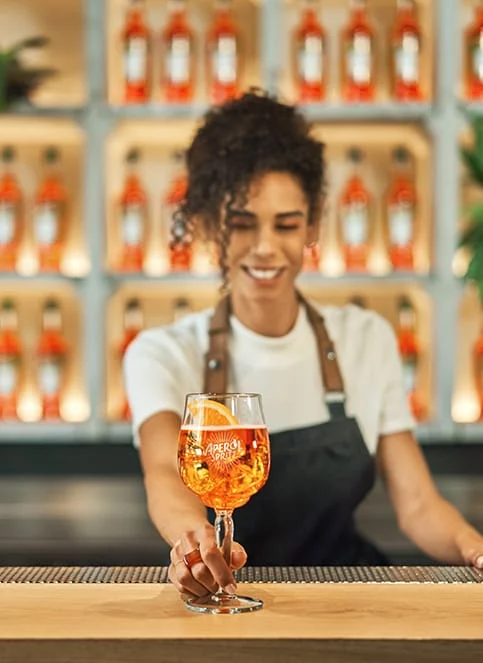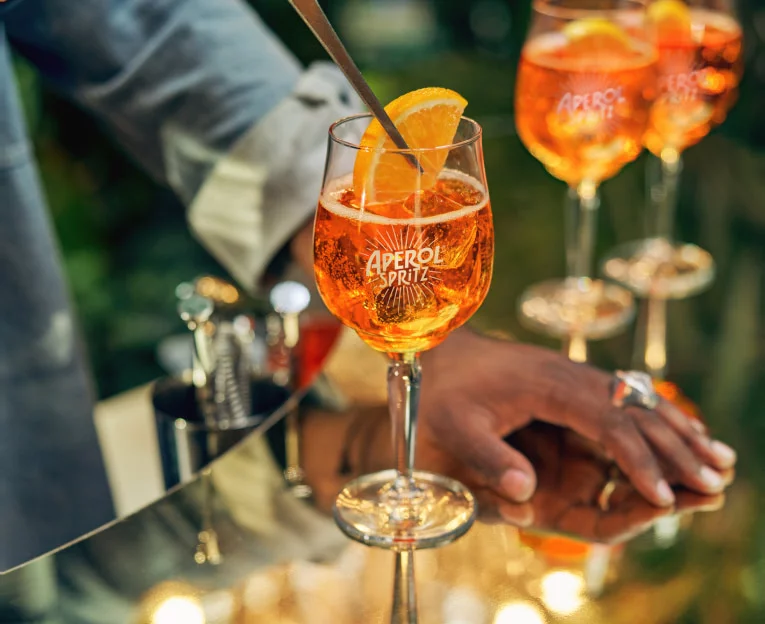 Tipy a triky
Príprava dokonalého Aperol Spritzu je taká jednoduchá ako napočítať 1, 2, 3. Je to pomer 3 dielov Prosecco, 2 dielov Aperol a 1 dielu sódy. Ak sa rozhodnete merať, je to 90 ml Prosecca, 60 ml Aperolu a 30 ml sódy. Ak nemeriate, stačí len naliať a posúdiť podľa farby.
Aperol Spritz sa najlepšie podáva s ľadom, vo veľkom pohári na víno, ozdobený plátkom pomaranča a, samozrejme, v dobrej spoločnosti.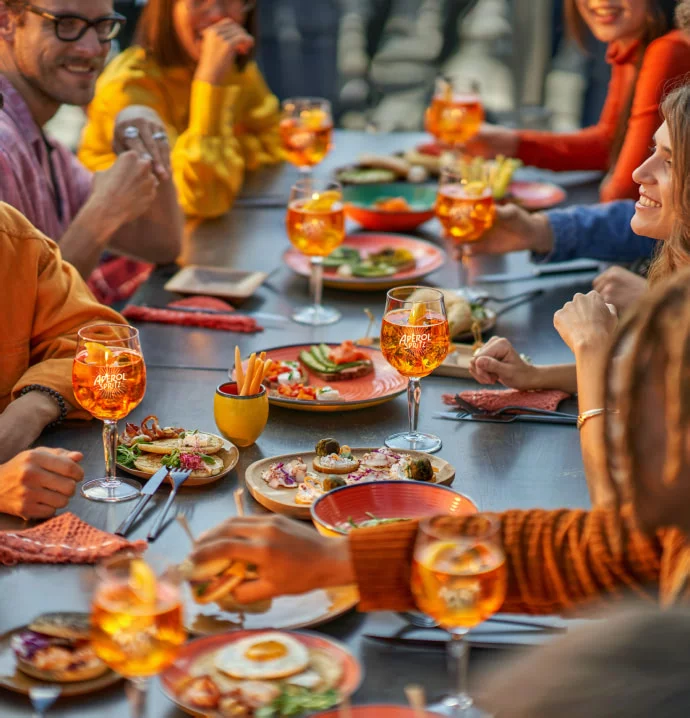 Čo si dať k Aperol Spritzu
Rituál, ktorý sa zrodil v Benátsku, predstavuje aperitivo Aperol Spritz podávané s tradičnými pochúťkami nazývanými "cicchetti". V priebehu rokov sa Aperol Spritz drink stal univerzálnym nápojom vhodným k rôznym druhom jedál a počas rôznych momentov, od rýchleho aperitivo prípitku až po neskoré raňajky v uvoľnenej atmosfére, ktoré si všetci tak radi doprajeme počas víkendov.
Zistite, s čím ho podávať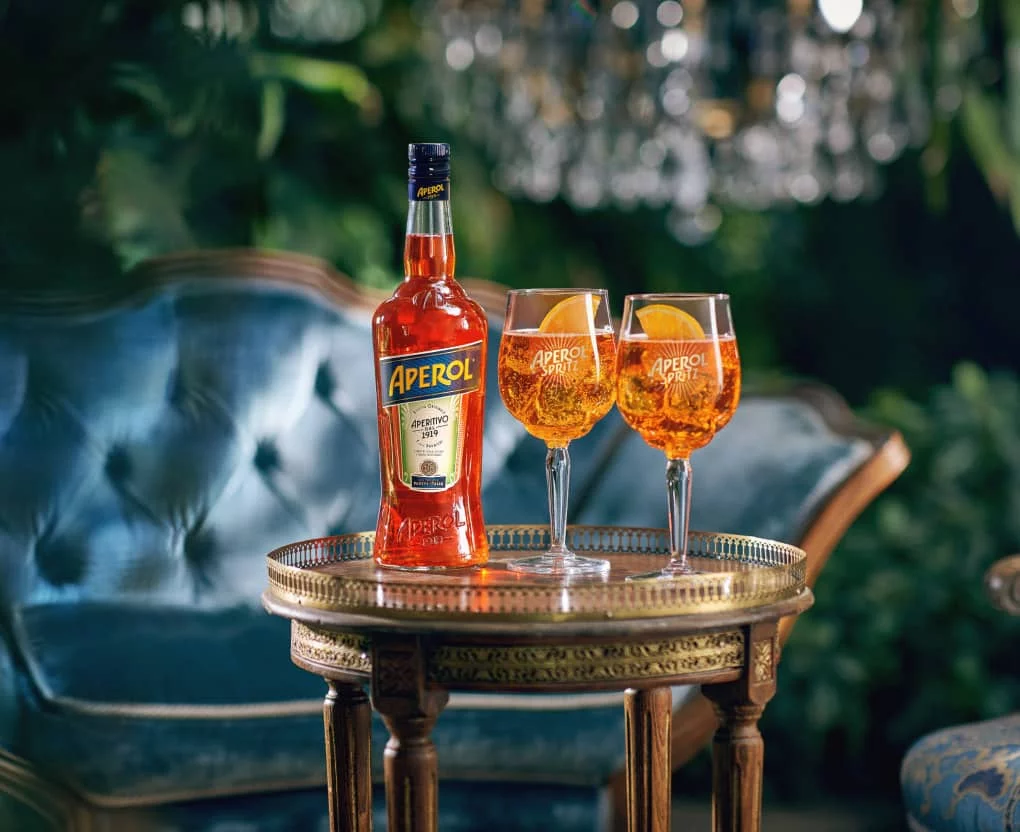 Ďalšie produkty Aperol
Aperol je dokonalý nápoj na stretnutia všade na svete. Spoznajte horkosladkú chuť a lahodné tóny Aperolu, ďalšie produkty a aj to, ako si ich čo najlepšie vychutnať.
Zobraziť Aperol