A Vibrant Icon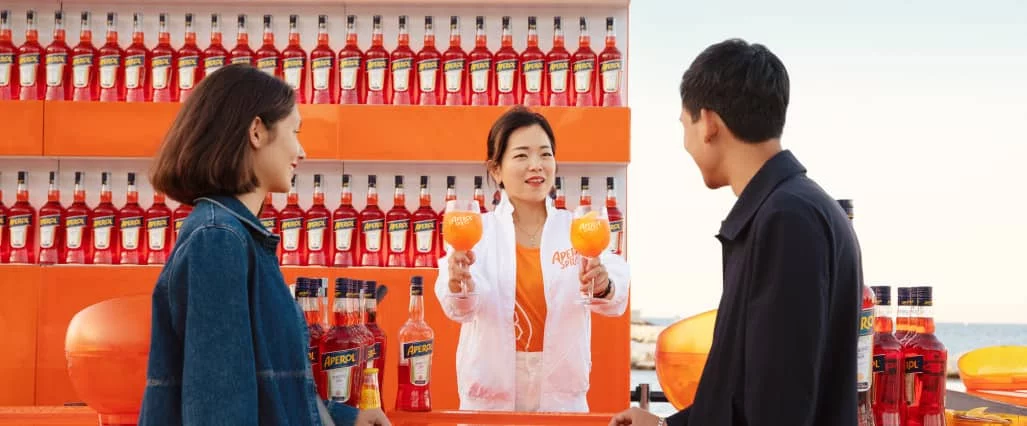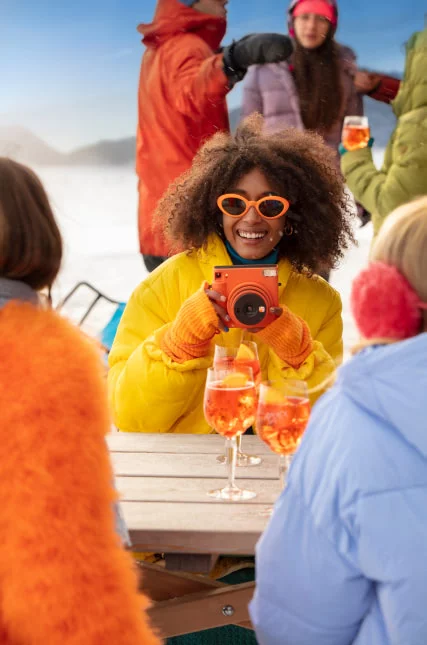 Aperol is a Aperitivo liquid distinctive in colour and taste, with a uniqueness defined by its bright, vibrant and lively orange hue and perfectly bittersweet taste, a result of its original recipe which has remained a secret since its creation.
Aperol
Tasting Notes
A true masterpiece of alchemy, Aperol aperitivo offers a sophisticated, well-rounded taste, only acquired thanks to its infused blend of high-quality fruit, herbs and roots. Aperol is a fresh-tasting drink that remains true to its original, secret recipe to this day.
Aperol Bottle Sizes: 700mL, 1L
Nose
Lightly alcoholic, with zesty orange and complex herbal notes, complemented by a touch of vanilla.
Body
Intensely orange with herbal notes, pleasantly bittersweet.
Finish
Lingering herbal and bittersweet notes.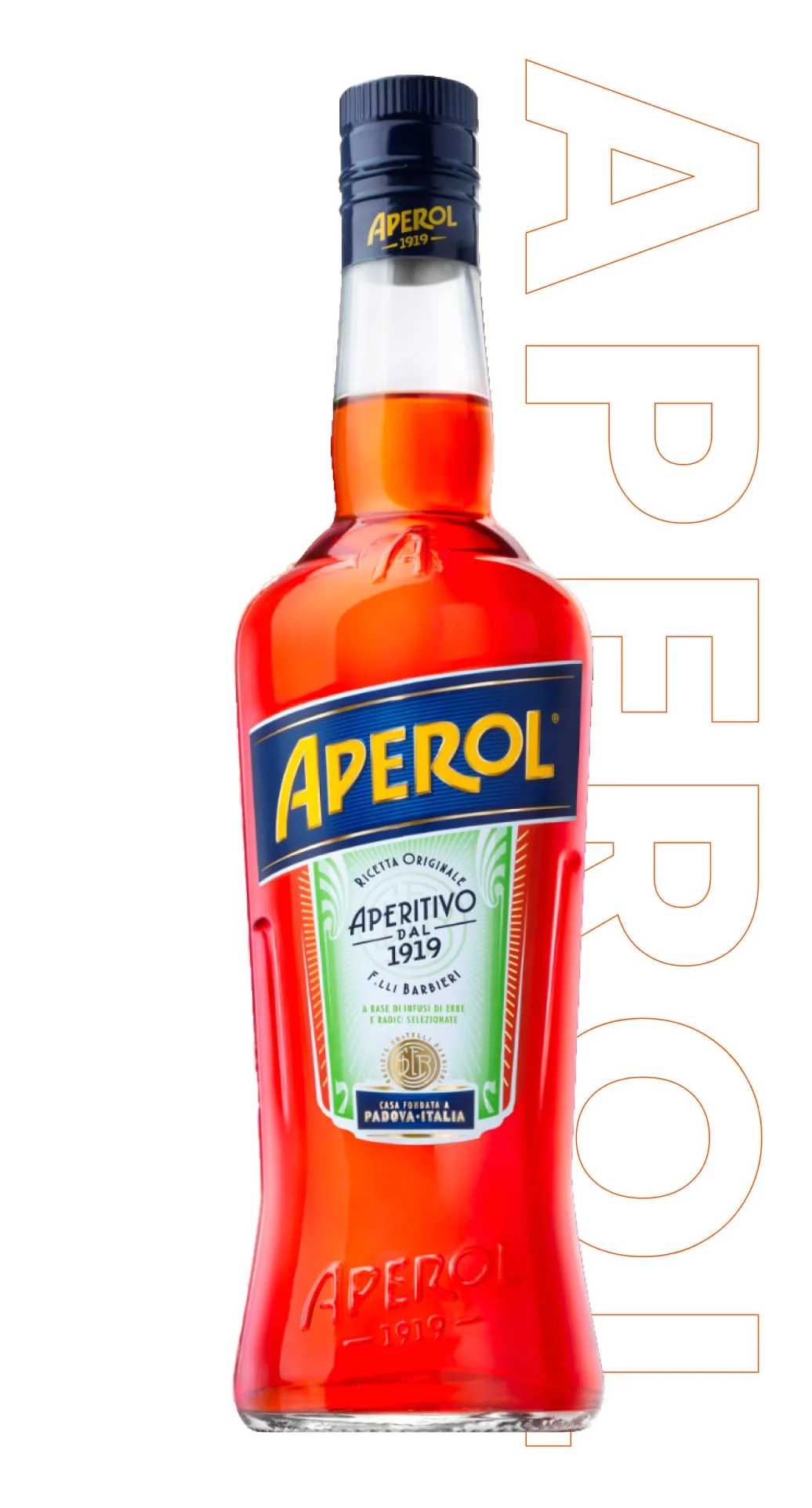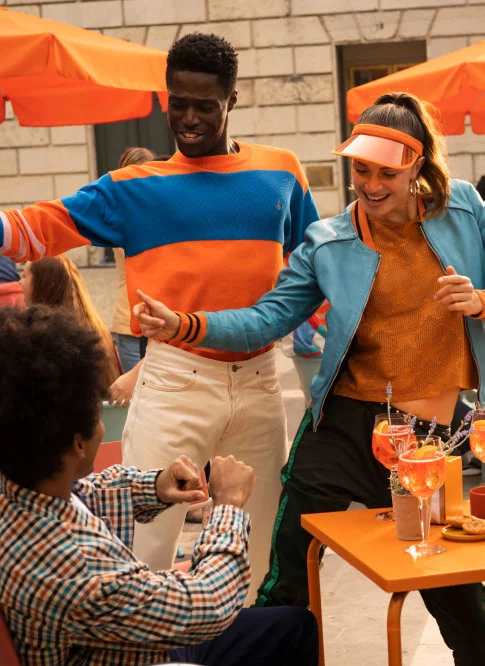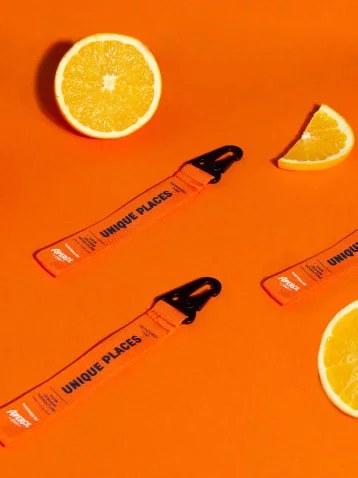 Why is Aperol Orange?
This is a question for the Barbieri Brothers themselves, for which, unfortunately, they left no written answer in their archives. We can only guess. Of course, the iconic Aperol colour will always be linked to the fresh, citrusy and bitter-sweet flavour of the drink, and convivial warmth and cheer of aperitivo moments.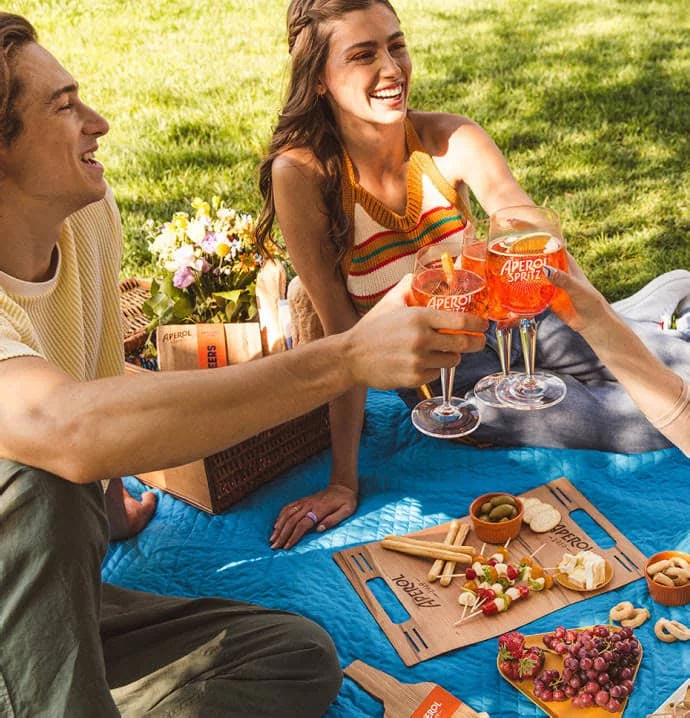 How to Enjoy Aperol
Effervescent, fresh-tasting, and effortless to prepare, the Aperol Spritz is the perfect social signature drink, and it is also one of the most widely consumed drinks in Italy.
Discover Aperol Spritz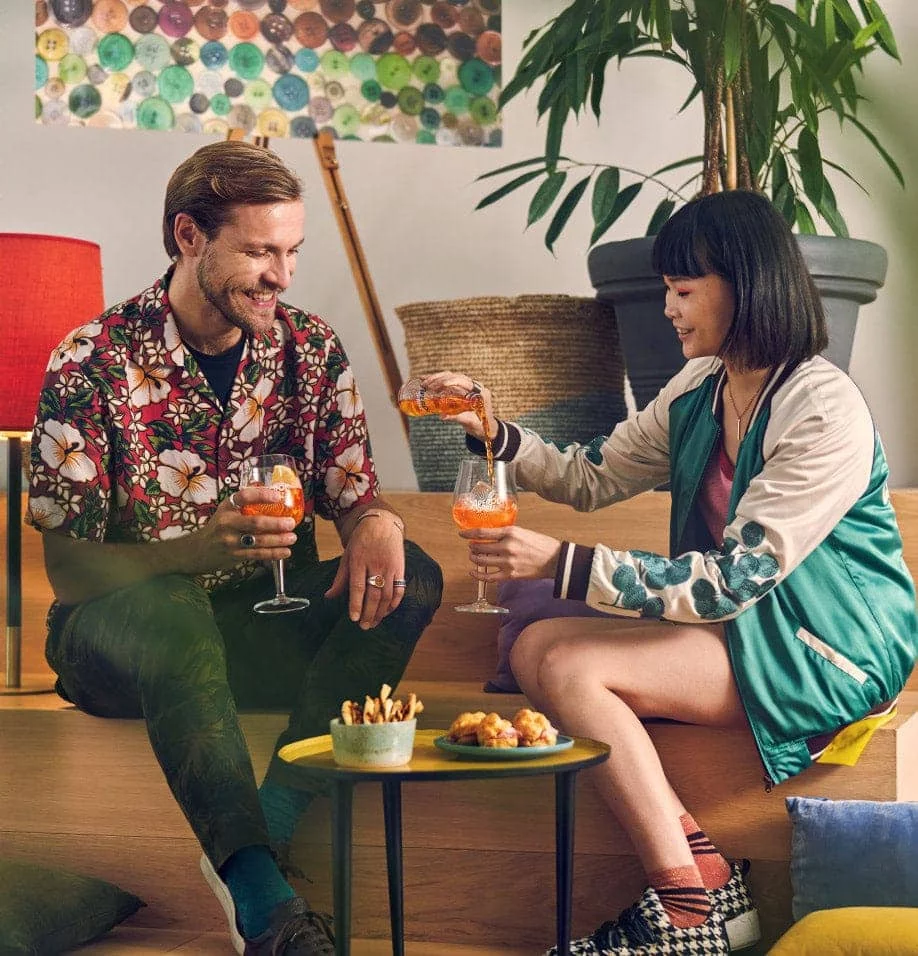 Aperol Spritz Ready to Serve
​The perfect cocktail for aperitivo: discover Aperol Spritz Ready to Serve and its top-quality ingredients – Aperol, Sparkling wine, and soda water. Ready to be served and enjoyed.
Discover Aperol RTS