Aperitivo we Włoszech: Rytuał
Aperol to żywiołowe i świeże Aperitivo, które zachęca ludzi, żeby razem dzielili radosne i szczęśliwe chwile.
Czym jest aperitivo?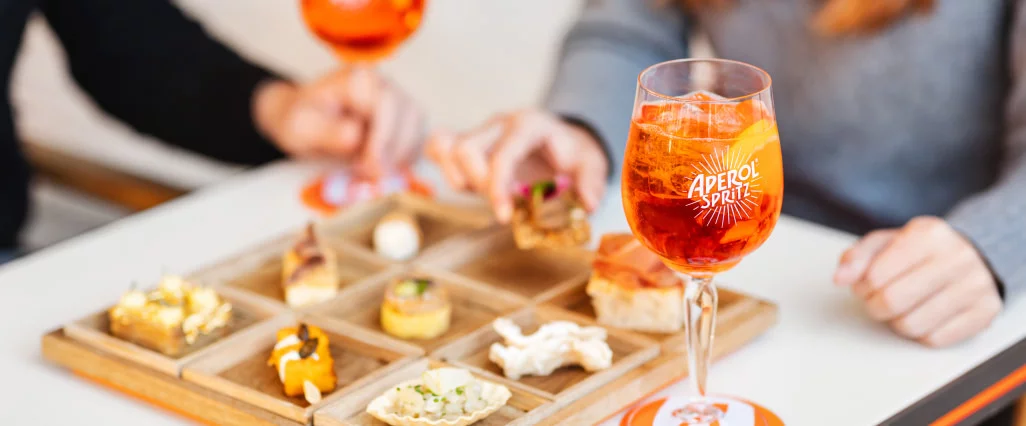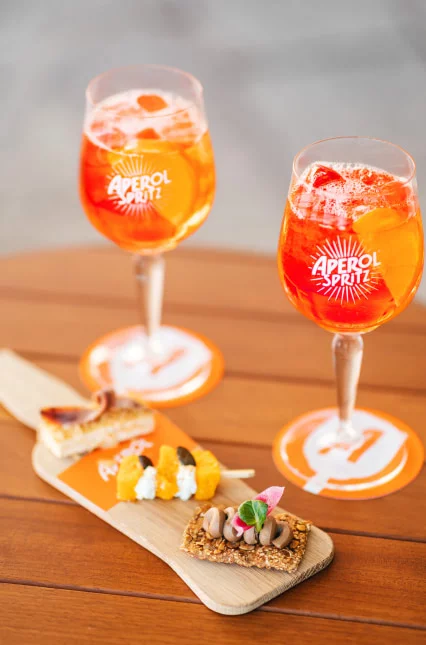 Aperitivo to uwielbiana włoska tradycja. Rytuał, który sprawia, że zwalniamy, odprężamy się i cieszymy przyjemnymi chwilami w gronie znajomych. To idealna okazja na Aperol, napój po raz pierwszy zaprezentowany na Międzynarodowych Targach w Padwie – tętniącym życiem mieście uniwersyteckim w Wenecji Euganejskiej, które jest miejscem narodzin niezliczonych wynalazków i pomysłów. Nic dziwnego, że nasz legendarny trunek powstał właśnie tam!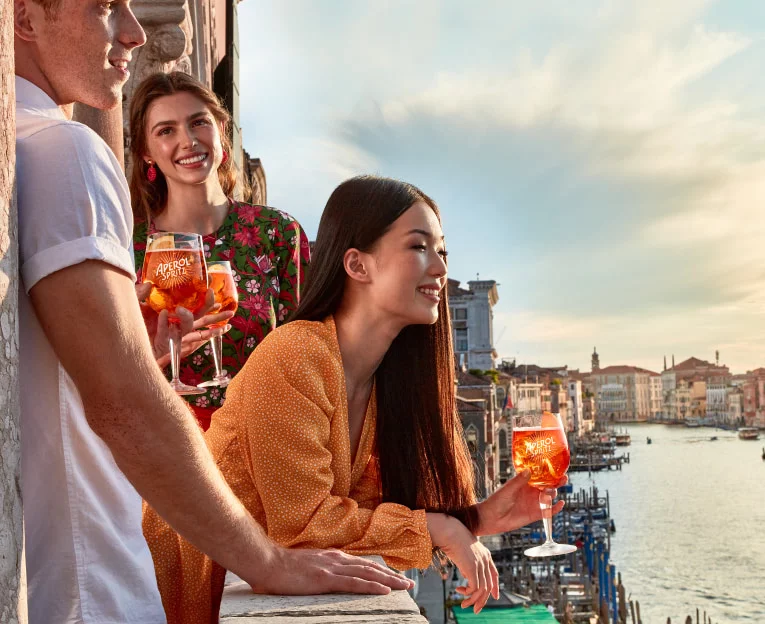 Wenecki napój i styl życia bàcaro
Rytuał aperitivo, zrodzony z weneckiej kultury i tradycji, zyskał popularność w mieście wkrótce po jego pojawieniu się w regionie. Trend zapoczątkowały lokalne weneckie bary zwane "Bacaro", które wywieszały plakaty marki Aperol, ożywiając otoczenie barwą pomarańczy..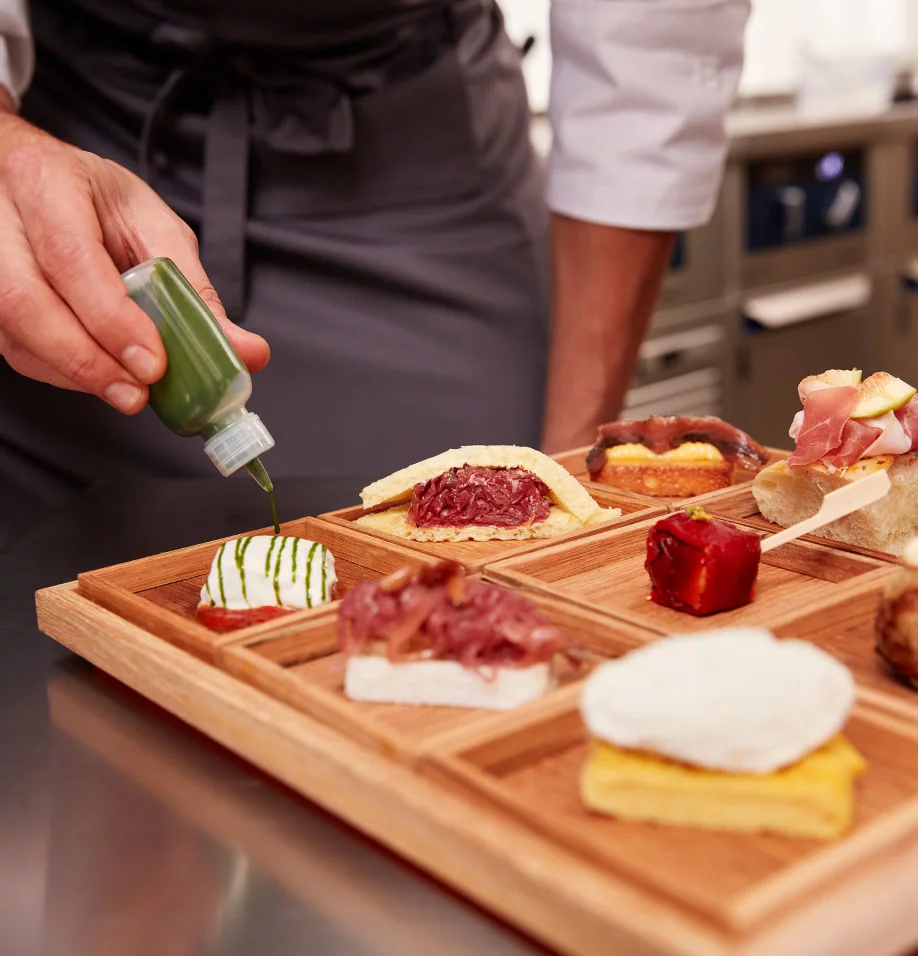 Co jeść z aperitivo: Cicchetti
Rytuał aperitivo i przekąski cicchetti są ze sobą trwale splecione, a ich wyrazisty smak idealnie komponuje się ze świeżością naszego napoju. Marynowane sardynki, solony dorsz czy klopsiki (czyli najpopularniejsza potrawa mięsna w regionie) to tylko niektóre z najsłynniejszych weneckich przystawek. W regionie Wenecji Euganejskiej klopsiki często robi się z tuńczyka lub bakłażanów. Przekąski cicchetti podawane w ramach aperitivo zależą od lokalnej tradycji i kultury, ale jedno jest niezmienne – Aperol Spritz.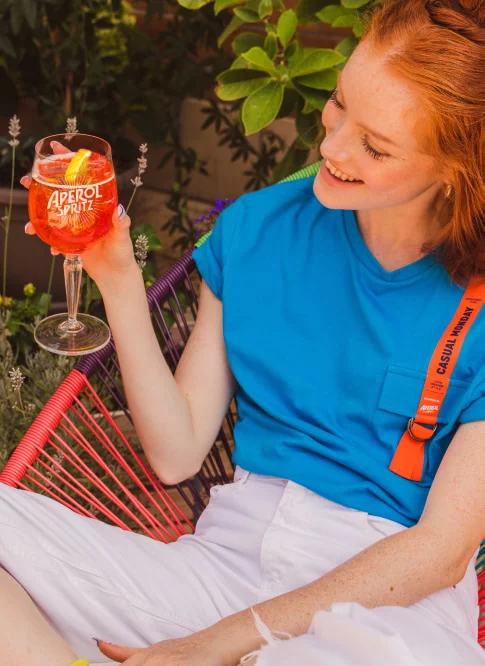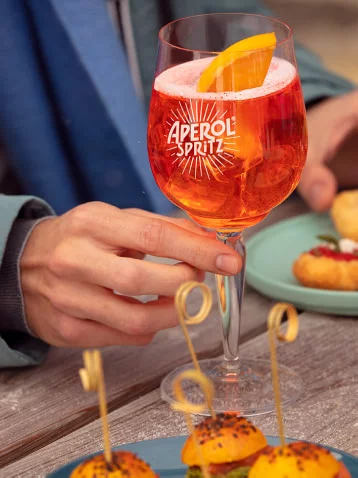 Terrazza Aperol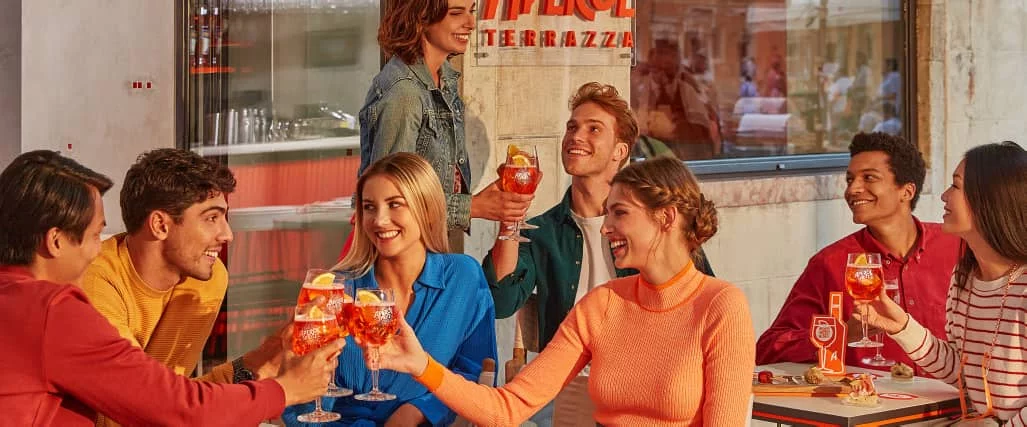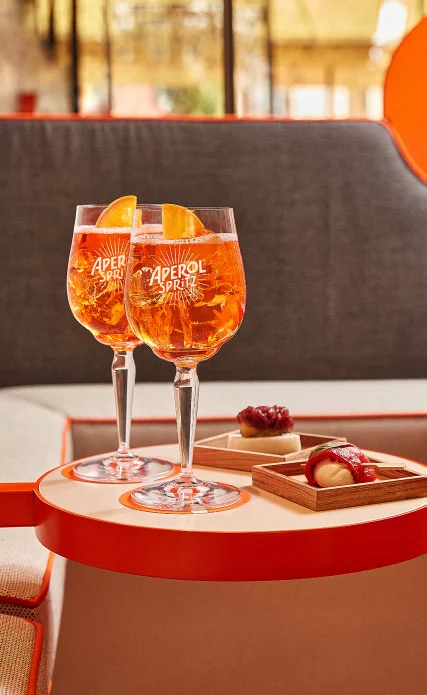 Aperol Terrazza w Wenecji to miejsce, w którym najlepiej doświadczysz, czym jest Aperol. Odwiedź ten bar poświęcony naszej marce, aby delektować się wspaniałymi koktajlami w idealnej atmosferze.
Odwiedź nas w Wenecji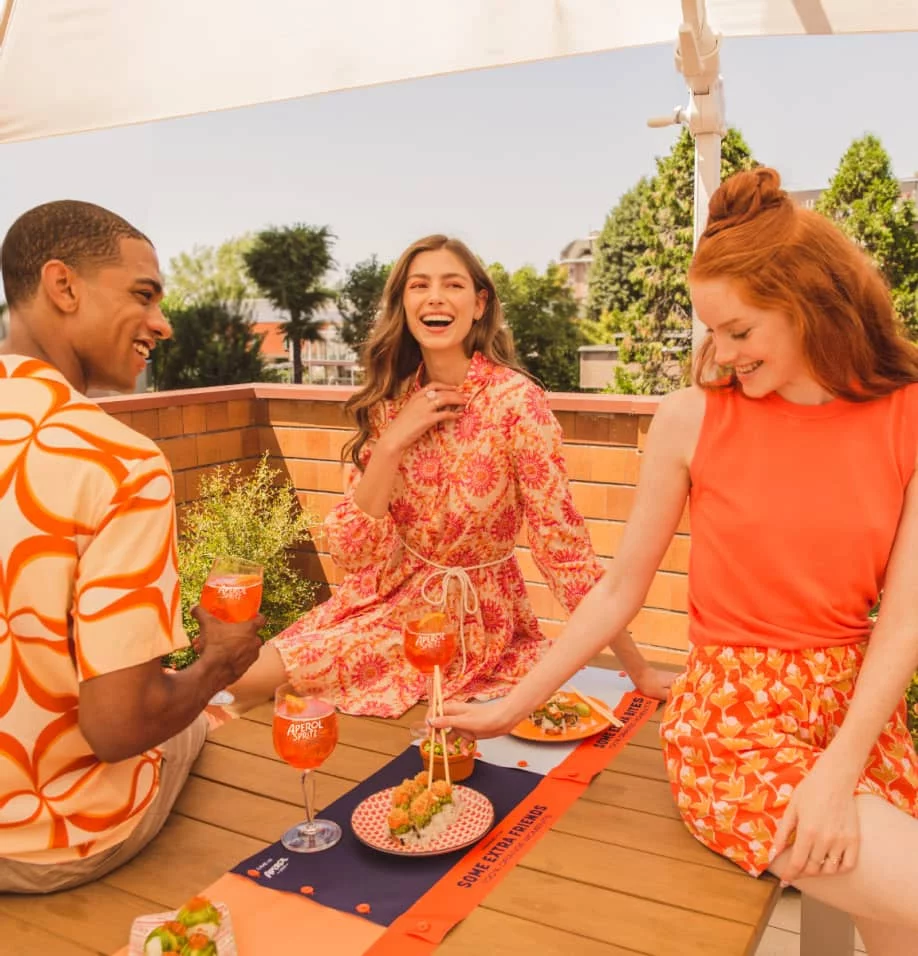 Poznaj produkty Aperol
Znany na całym świecie rytuał aperitivo w towarzystwie trunku Aperol wspaniale łączy ludzi. Dowiedz się wszystkiego o jego pysznym, słodko-gorzkim smaku.
Zobacz produkty Aperol