Aperol historia: Razem od 1919
Historia Aperol i Aperol Spritz od samego początku
1912-1919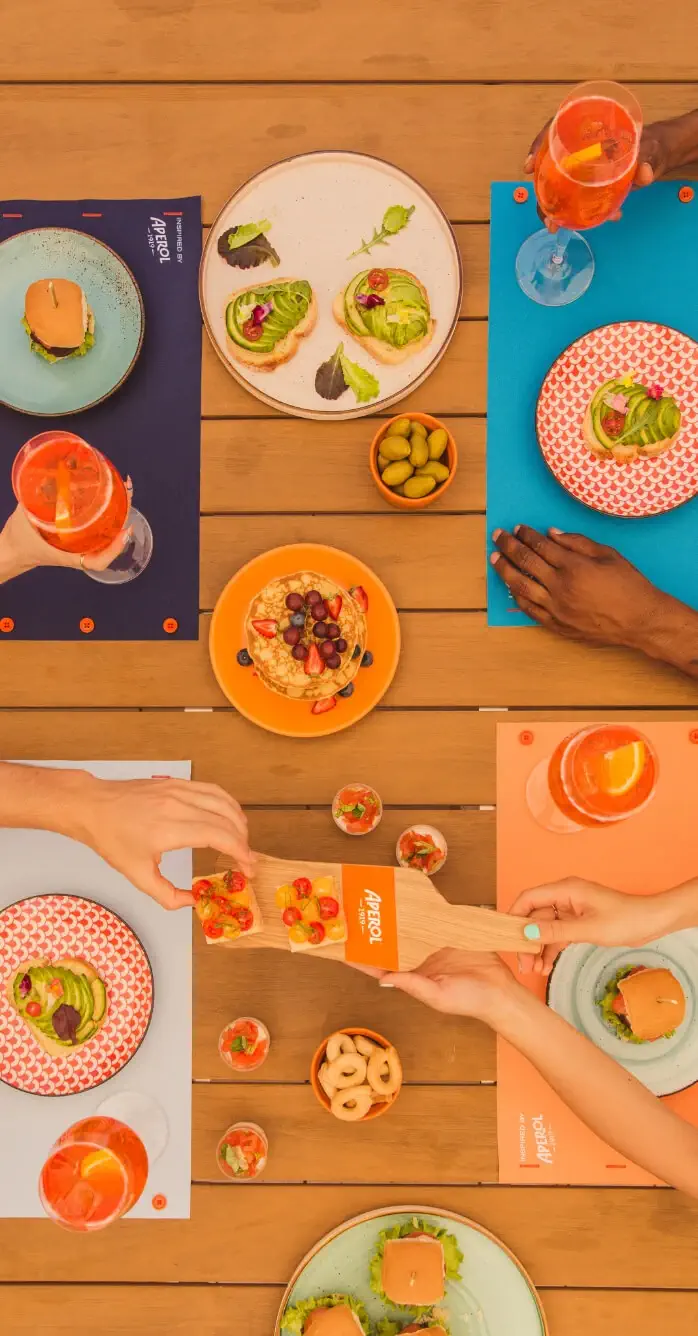 Eksperymenty i poświęcenie
Aperol to aperitif, który w 1919 roku – po 7 latach eksperymentów – stworzyli w firmie swojego ojca bracia Luigi i Silvio Barbieri.
1919-1930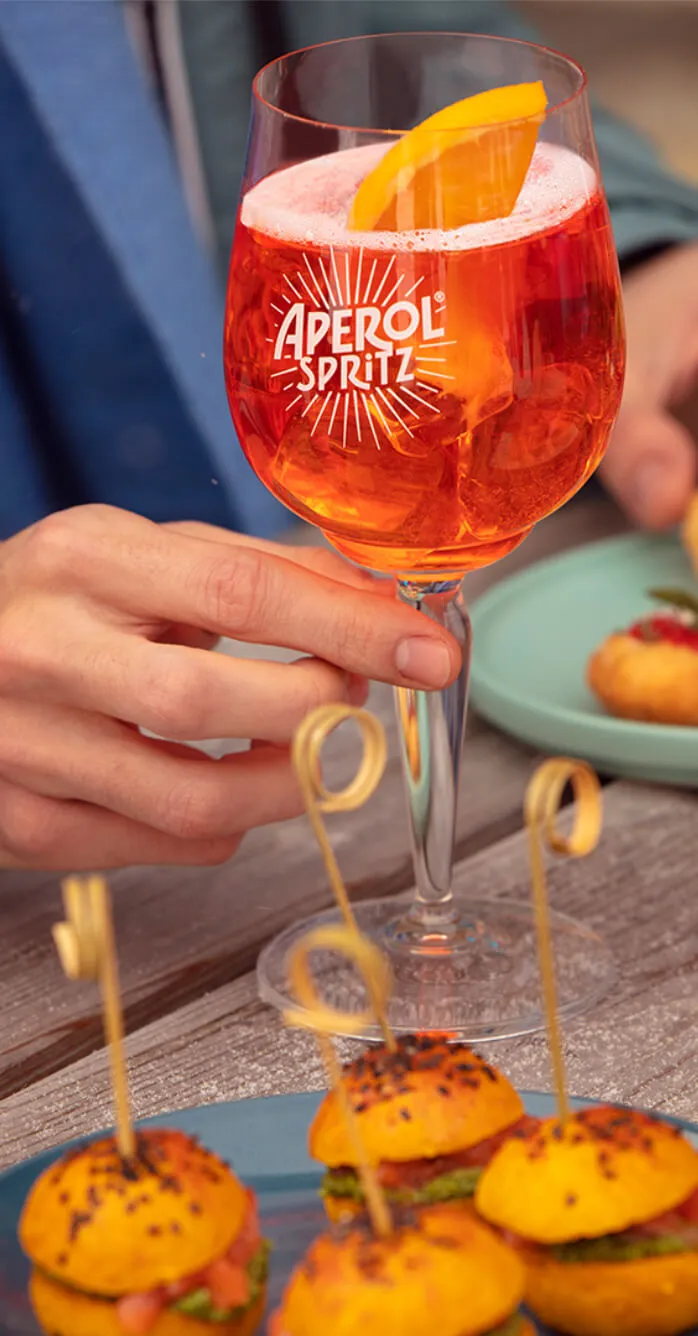 Aperol symbolem radości
Zaraz po I wojnie światowej i w kolejnych latach Aperol zyskał popularność w całych Włoszech, zwłaszcza wśród młodzieży spotykającej się w kawiarniach Padwy i tradycyjnych barach Wenecji.
1950-1960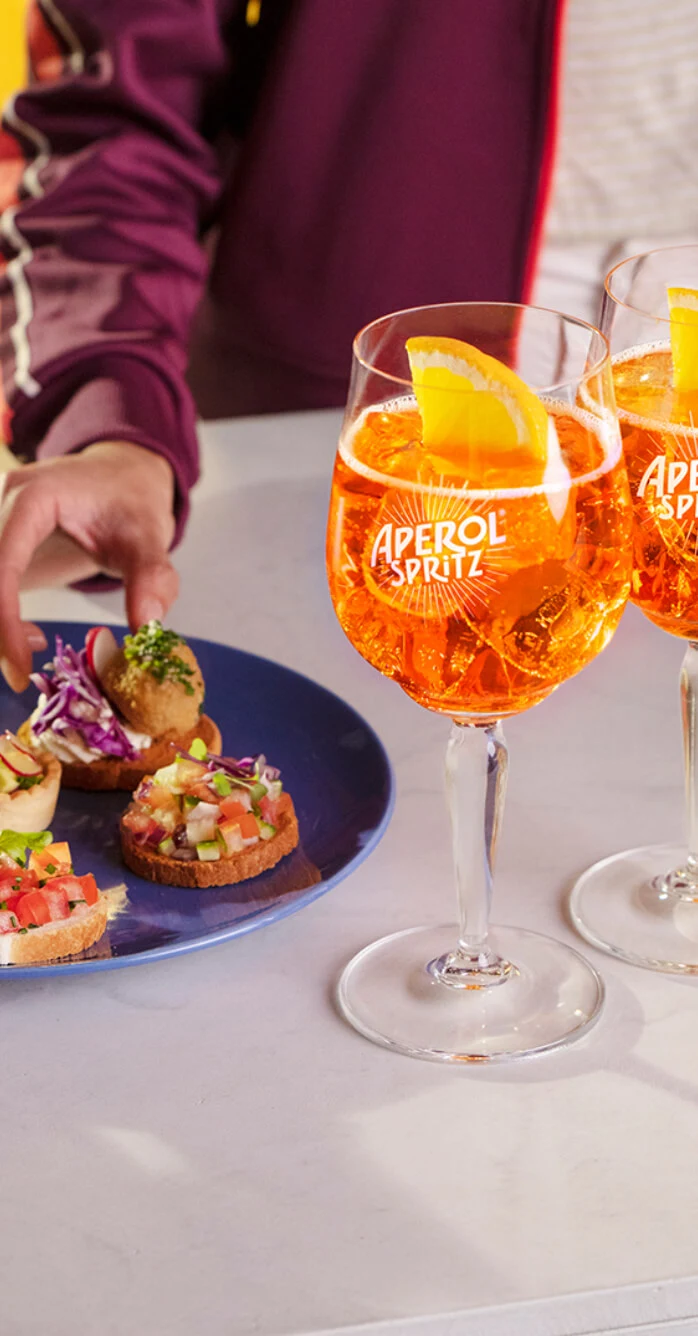 Nadchodzi Aperol Spritz
W latach 50. narodził się słynny przepis na Aperol Spritz, który przyniósł temu koktajlowi wielką popularność.
1980-1990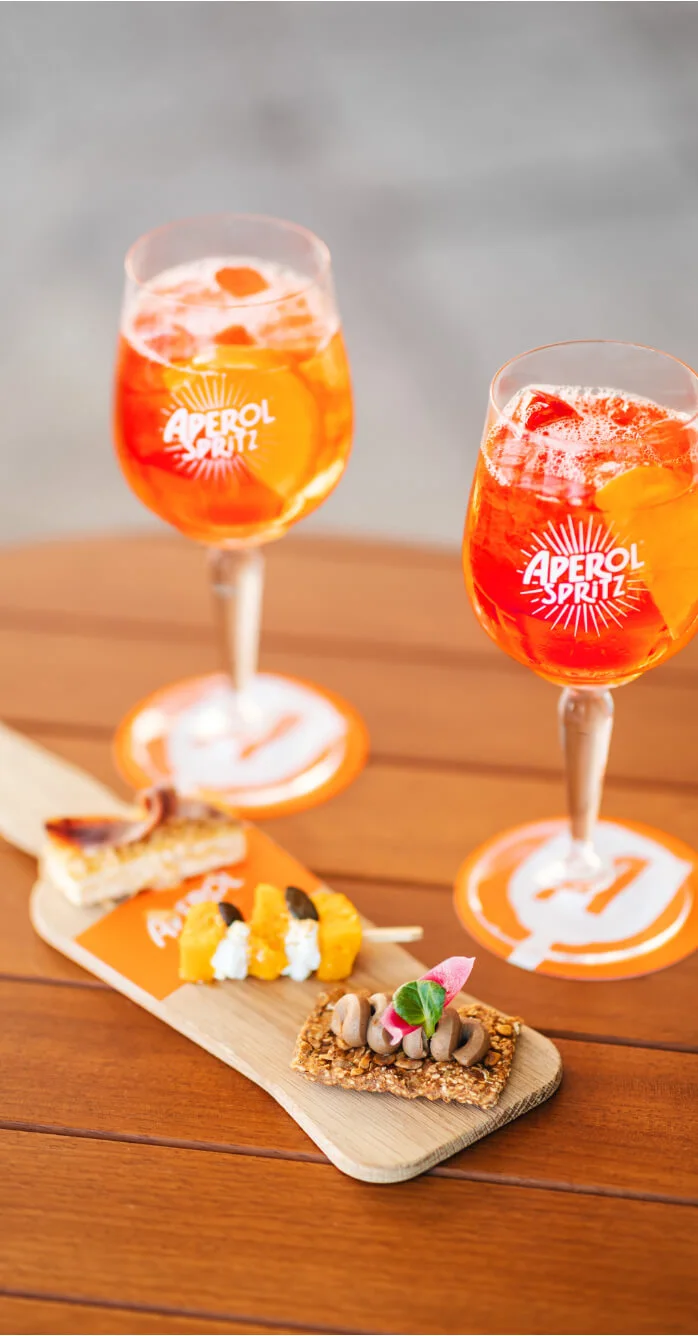 Z Wenecji Euganejskiej w świat
Rozpoczyna się okres aktywnej komunikacji związanej z marką Aperol, która uczyniła go produktem bardziej kosmopolitycznym.
2000-2008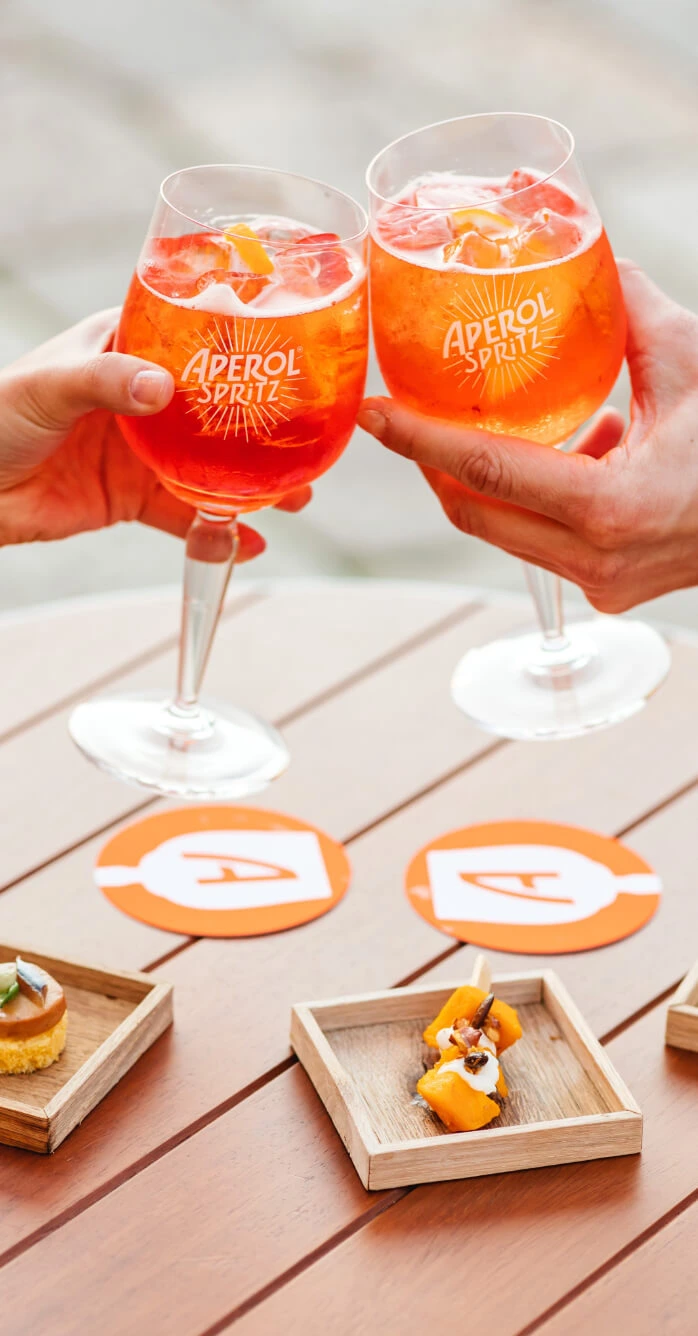 Rewolucja Aperol Spritz
Marka Aperol zostaje przejęta przez Gruppo Campari. W tych latach Aperol nawiązał z konsumentami silne relacje poprzez sztukę, muzykę i styl życia, co przełożyło się na jego wielki sukces i popularność nie tylko we Włoszech, ale i na świecie.
2009-2018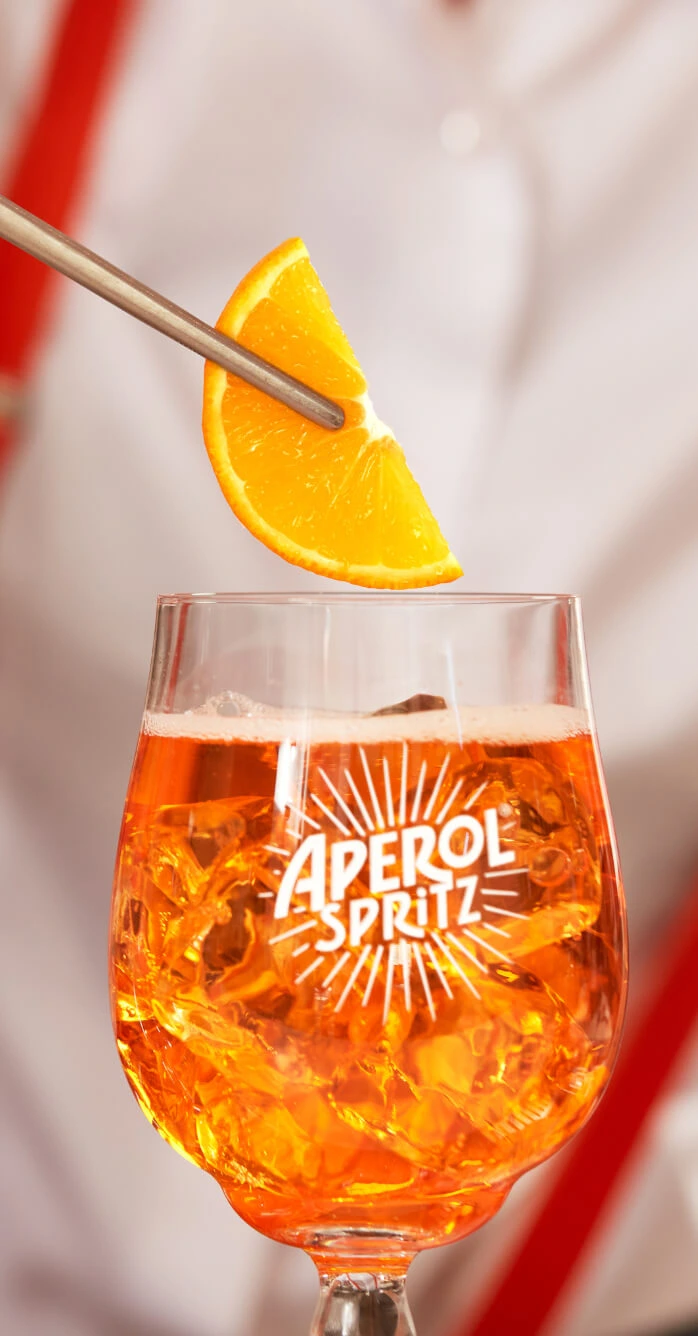 Klimaty Aperol Spritz
Koktajl Aperol Spritz opanował miejskie place, przynosząc radosną i żywiołową atmosferę podczas ustanawiającego rekord świata wydarzenia.
2019 - 2022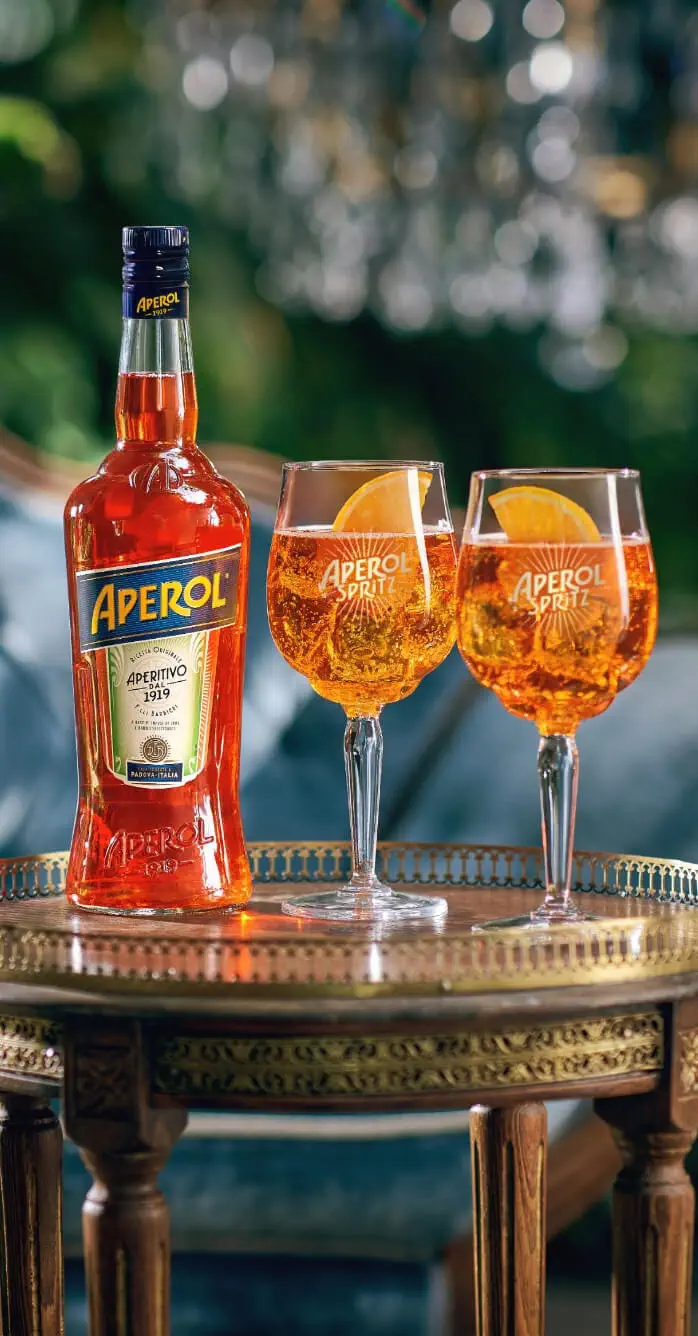 100 lat radości
Aperol jest znany na całym świecie jako marka towarzysząca magicznym momentom. Przypomina o wspólnych chwilach z przyjaciółmi – tych luźnych i tych ważnych, tych spontanicznych i tych najcenniejszych. Wznosimy toast za 100 lat radości. Niech trwają wiecznie!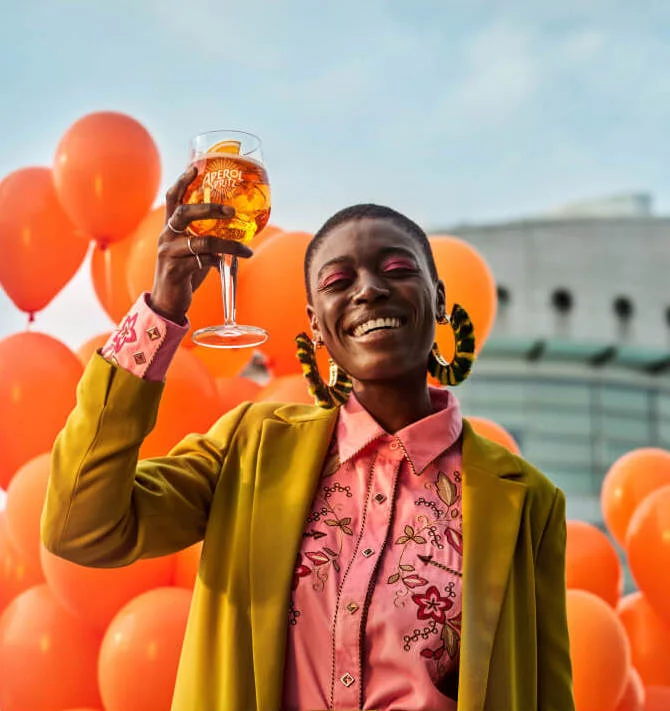 Reklama
Zachodzi słońce, w tle muzyka, a powietrze przepełnia świetna atmosfera czasu spędzanego w gronie przyjaciół. To czas aperitivo. W pełnych kieliszkach pobrzękuje lód, a żywy kolor raduje oczy. Aperol to uosobienie radości oraz optymistycznej i żywiołowej atmosfery. Jesteśmy tam, gdzie spotykają się bliscy i nawiązują się znajomości na całe życie. Join the joy.
Odkryj więcej