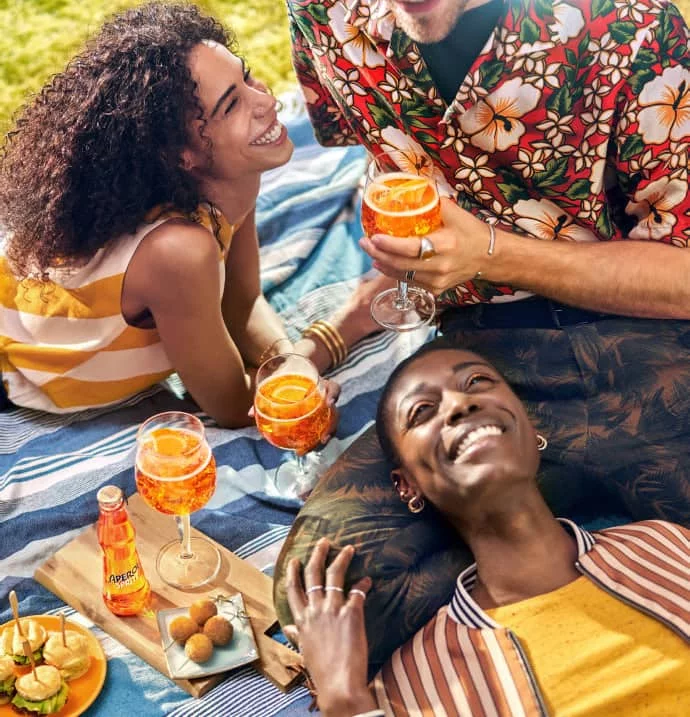 Nowy koktajl Ready to Serve
W nowej butelce Aperol Spritz Ready to Serve znajdziesz wyjątkowy, gotowy do podania koktajl wykonany z najwyższej jakości składników, który pozwala odtworzyć wrażenia, jakich dostarcza świeżo przygotowany Aperol Spritz.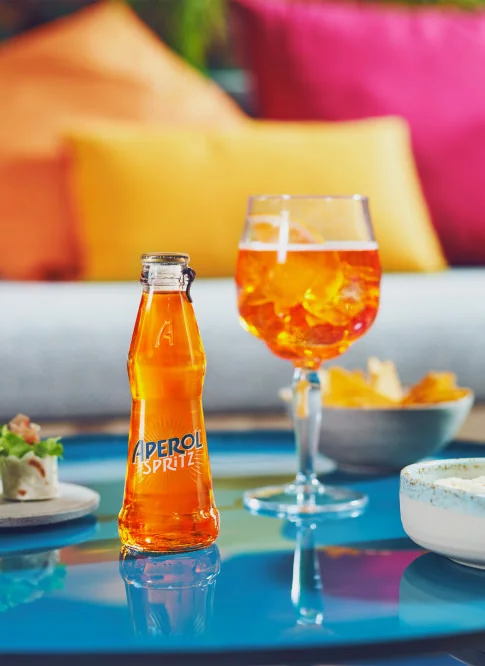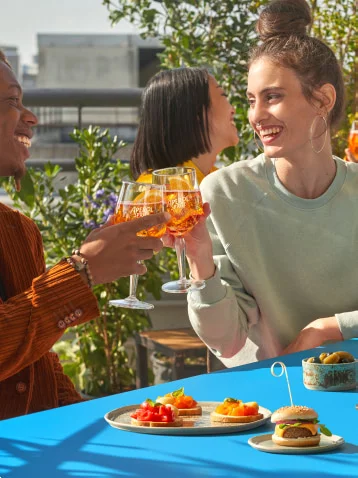 Aperol Spritz: Rozbudzaj radosne chwile
W każdej butelce zamknięty jest żywiołowy duch pomarańczowego włoskiego aperitifu wraz z jego unikalną recepturą łączącą cytrusy, zioła i korzenie, wino musujące oraz wodę sodową. Nowy Aperol Spritz Ready to Serve dostępny jest w zestawach po cztery butelki 200 ml, które świetnie sprawdzą się podczas nieoczekiwanych spotkań ze znajomymi w domu, na pikniku czy przy grillu.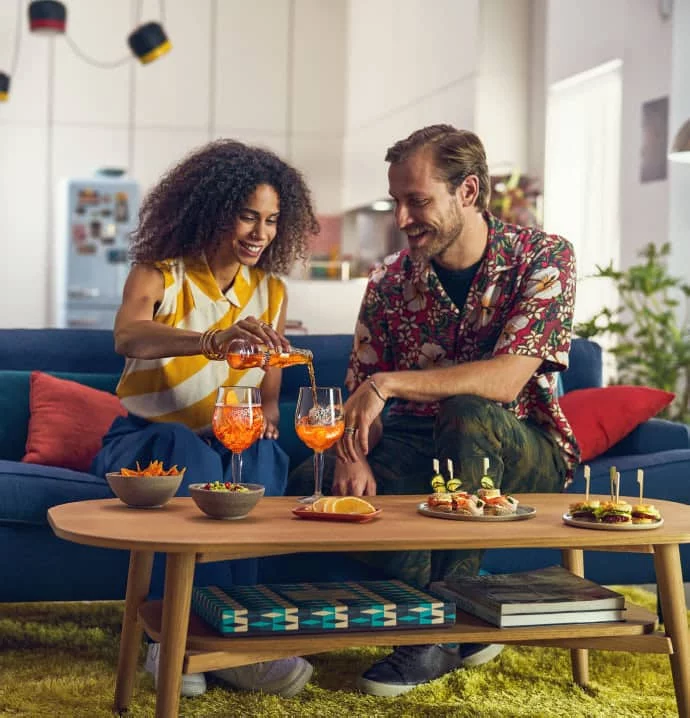 Jak pić Aperol RTS
Aperol Spritz RTS świetnie smakuje podany w dużych kieliszkach do wina. Dodaj lód i ozdób całość plastrem świeżej pomarańczy. Gotowe! Minimum wysiłku, maksimum przyjemności. A jeśli chcesz wynieść doświadczenie delektowania się Aperol Spritz na wyższy poziom, podaj ten włoski aperitif z tradycyjnymi weneckimi przekąskami, zwanymi cicchetti.