Who's excited for a summer of quality catch-ups, spontaneous moments and plenty of Aperol Spritz? We sure are! Make the most of warmer days and longer evenings with our Aperol Summer Bucket List.
From sipping Spritz by the sea to throwing your own aperitivo hour, we've created the ultimate list of fun things to see and do with friends this summer.
Read on and start ticking off your favourite Aperol-inspired activities…
OUR APEROL SUMMER BUCKET LIST:
✔️ Visit Piazza Aperol near you
✔️ Enjoy a Spritz by the sea
✔️ Share an Aperol Spritz Tree
✔️ Throw a summer garden party
✔️ Go to a rooftop bar at sunset
✔️ Aperitivo Hour at Cantina del Ponte
✔️ Plan a Spritz-filled brunch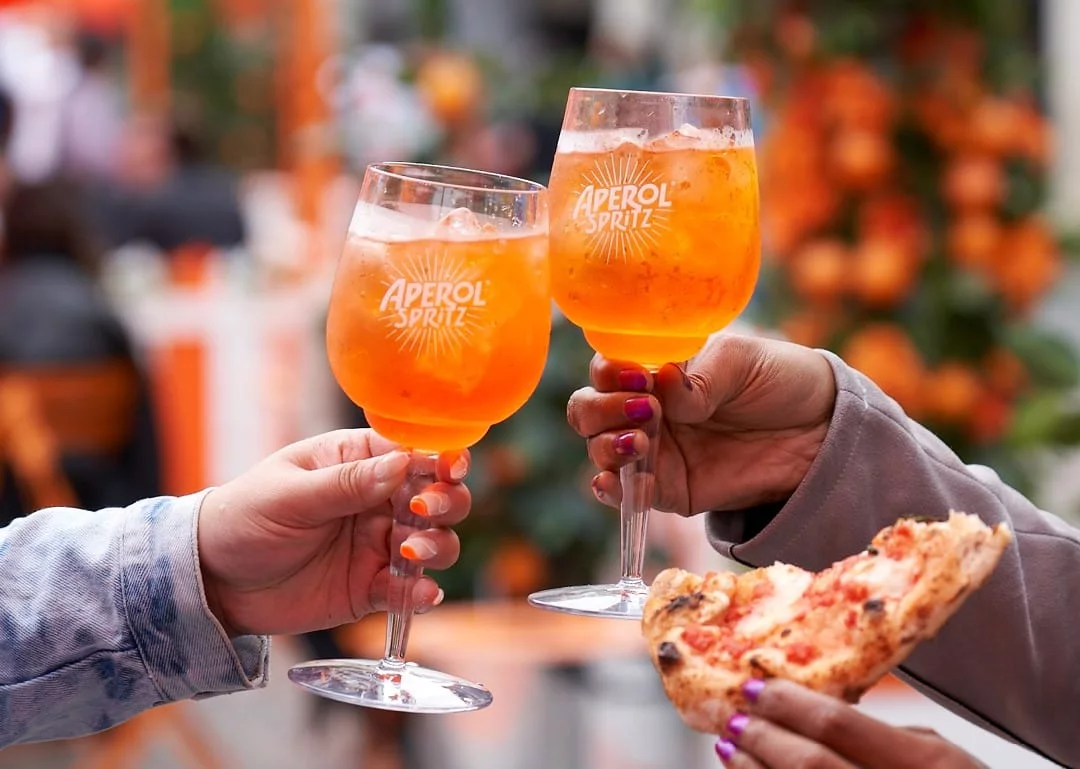 VISIT PIAZZA APEROL NEAR YOU
If you're looking for fun things to do with friends in London, Manchester, Birmingham and beyond, then our Piazza Aperol has you covered. Inspired by a traditional Italian square – but with an Aperol Spritz twist, of course – the Piazza Aperol pop-up bar is your go-to for making memories this summer.
Find the nearest Bar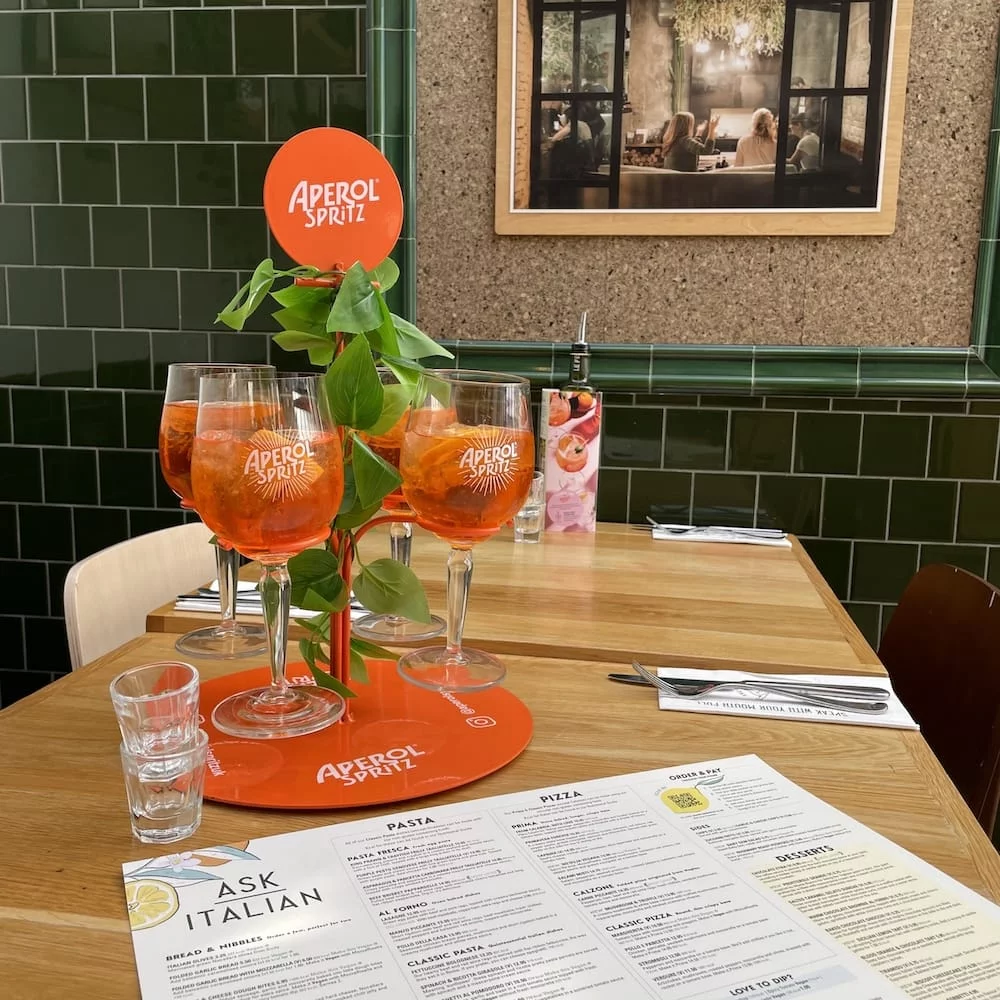 SHARE AN APEROL SPRITZ TREE
Planning a catch-up with friends? Head to your nearest ASK Italian restaurant for an Aperol Spritz sharing tree.
You could even embrace the Italian lifestyle by dining al fresco at one of the ASK Aperol Terraces. Plus, if you sign up to ASK Perks, you can get a free Aperol Spritz every time you dine in June!
THROW A SUMMER GARDEN PARTY
If the weather's lovely and warm, you could even host your own aperitivo evening in the back garden. It's an easy and fun thing to do with friends in the summer.
Invite your guests to get dressed up in their favourite summer 'fits, then create your own grazing board of delicious Italian snacks and nibbles to serve with Aperol Spritz. You can use our aperitivo food pairing guide for inspiration or check out our authentic aperitivo recipes.
GO TO A ROOFTOP BAR AT SUNSET
For the ultimate, Insta-worthy Aperol Spritz pic, book a rooftop table at a local bar or restaurant to watch the sunset. Capture your glass of Aperol Spritz in frame to mirror the beautiful orange hues beyond.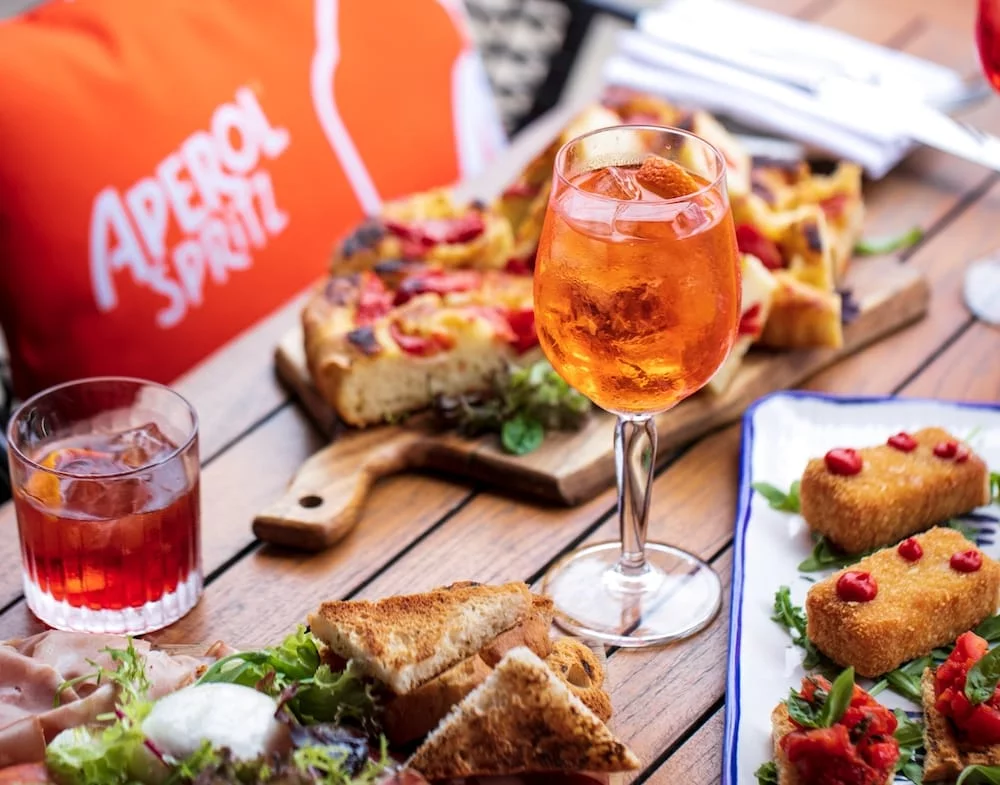 APERITIVO HOUR AT CANTINA DEL PONTE
If you're in the London area or planning a day trip to the city, make sure you visit the Aperol Giardino at D&D's Cantina del Ponte. Take a seat on their Aperol-inspired riverside terrace for a refreshing aperitif from the Aperol bar, alongside a selection of authentic Italian nibbles.
Stop by between 5pm and 6pm (Wednesday to Sunday) for 20% off the Aperol Giardino menu or book a table on Sundays after 12pm for the special Italian set menu – served with a complimentary Aperol Spritz. What more could you want?
PLAN A SPRITZ-FILLED BRUNCH
Aperol Spritz isn't just for post-work drinks. It also makes the perfect refreshment with brunch too. Check out some of our favourite brunch spots for an early afternoon Aperol Spritz with friends.
OUR SPRITZ SQUAD'S RECOMMENDATIONS
We're not the only ones making big plans for the summer season. Our Spritz Squad are just as excited to catch up with friends over an Aperol Spritz or two. Here are some of their must-see and do activities to help you get inspired.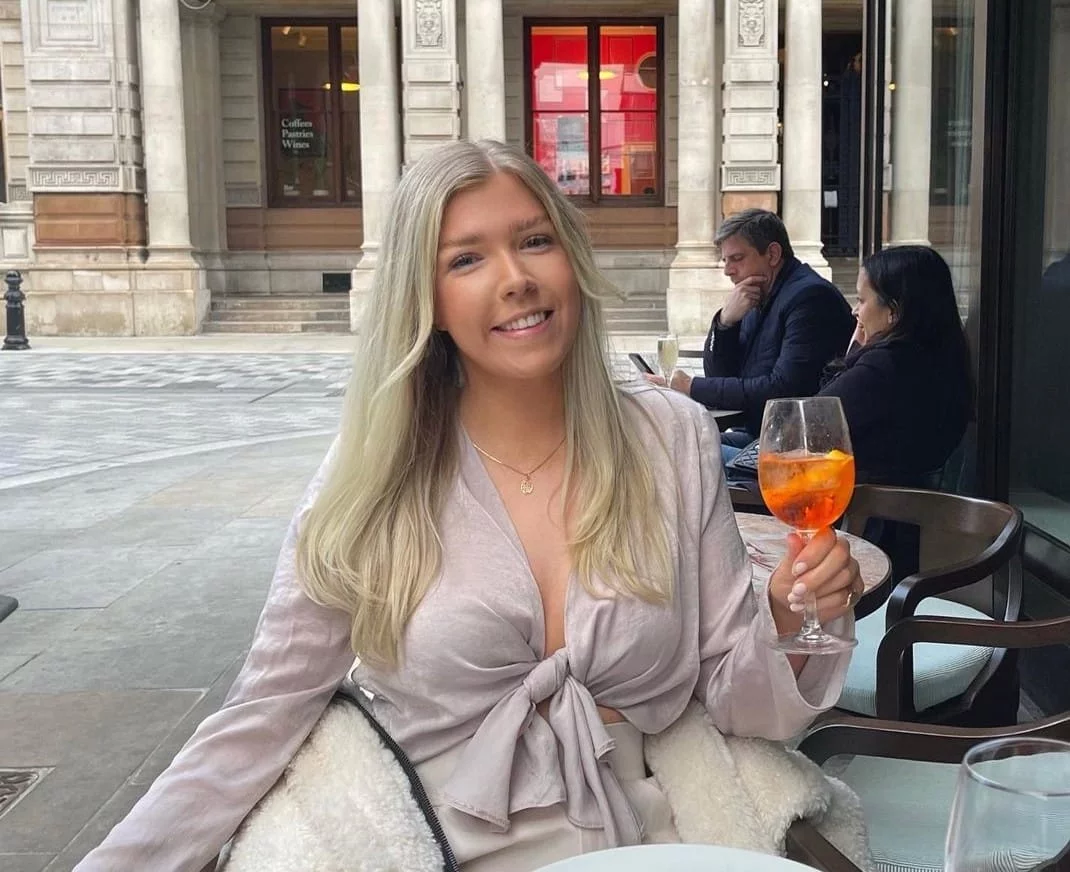 LUCY'S SUMMER BUCKET LIST
Lucy (@birkbites) is embracing the aperitivo spirit both at home and abroad. Here are her top five things to do this summer:
✔️ Throw a housewarming party in my new flat (with lots of Aperol)
✔️ Go to a festival in London
✔️ Have an Aperol Spritz on the beach
✔️ Go to Ibiza with my friends and have an Aperol Spritz at a beach club
✔️ Do a cocktail bar crawl in Tulum, Mexico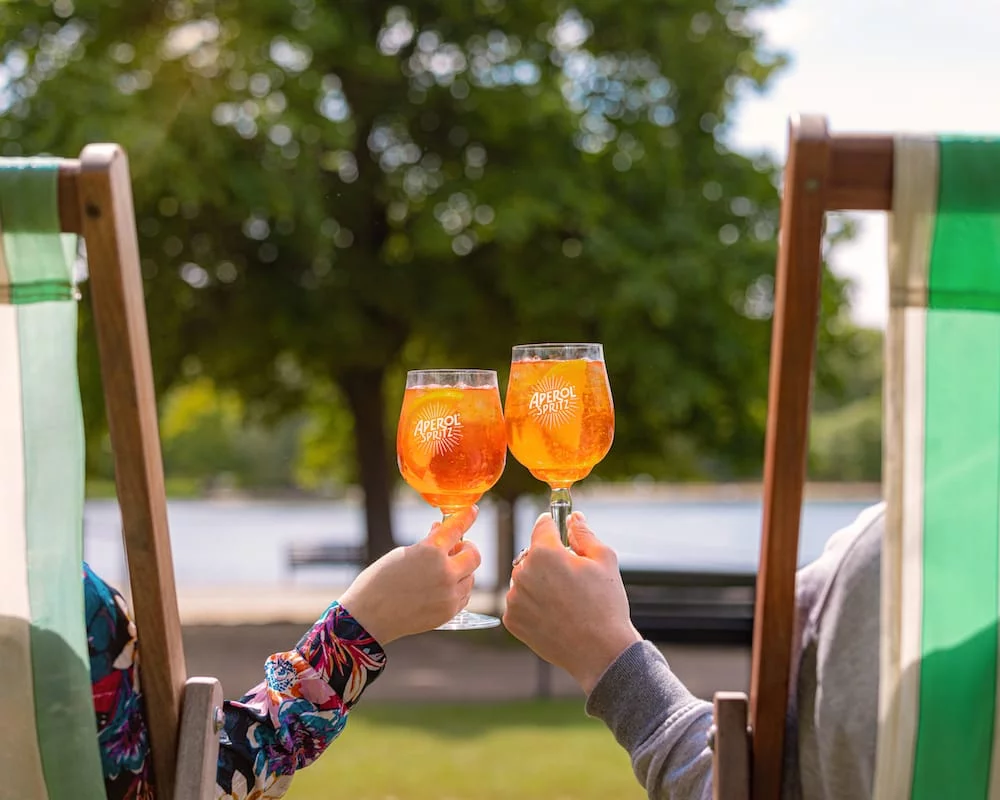 RISHI'S SUMMER BUCKET LIST
Rishi (@its.rishi) says, "my birthday is mid-July, at the peak of the summer, so I'm extremely excited to invite all my friends over for a carefree celebration. However, the most exciting part of this summer will definitely have to be taking my girlfriend abroad for her first experience of Italian culture in Rome, Venice, and maybe even Florence if we can sneak it in." Here are Rishi's other summer plans:
✔️ Throwing a big summer park get-together for my family
✔️ Cheers-ing glasses of Aperol Spritz on the Grand Canal in Venice
✔️ Getting the must-have silly group selfie at a festival
✔️ Planning a staycation at a British beach
✔️ Getting outdoor summer furniture for our balcony terrace overlooking London's skyline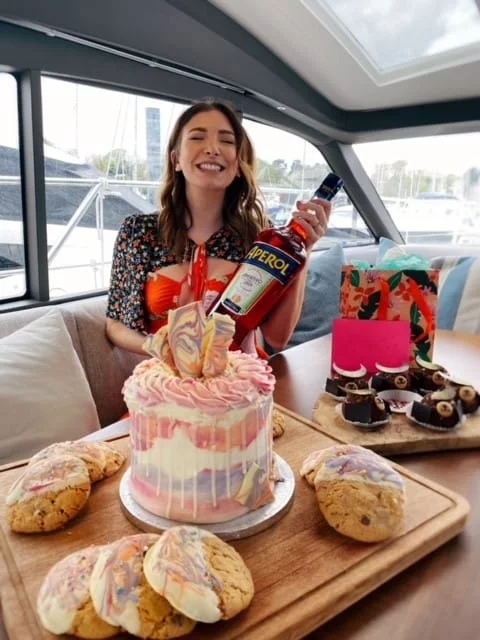 BRYONY'S SUMMER BUCKET LIST
This summer, Bryony (@brymorgana) is "hoping to celebrate all my big moments with my favourite tipple! I've got my busiest summer ever coming up with many weddings and big birthday celebrations – the first one being in the beautiful Santorini." Here are some of the things she'll be ticking off along the way:
✔️ Watch the sunset off the Santorini cliffs
✔️ Get to Brighton for a day on the pier and Aperol Spritz in the sun
✔️ Hear my favourite bands at Reading Festival
✔️ Visit a couple of foodie festivals, including British Summer Time and Meatopia
✔️ I will be visiting Italy twice this summer – to Florence and Sicily – and what is a sundowner without an Aperol?
*GB (except Scotland) 18+ only. No purchase is required. Download app and select venue from the map or drop-down menu to receive immediate access to voucher containing one free serve of Aperol Spritz at your choice of venue (participating venues only see web app for list). Must redeem voucher by 31/07/22. 10,000 free drinks available. First come, first served. If Aperol Spritz is unavailable, you will be unable to claim the free serve. No cash alternative. Max 1 voucher per person. Full T&Cs visit https://shareaspritz.aperolspritzsocials.com/terms.