There's nothing better than getting your friends together for a feast, so why not impress your guests by hosting an Italian-inspired dinner party?
With the right atmosphere, delicious food and, of course, a special aperitivo to kick off the night, any dining room can transport you to a Venetian piazza or bacaro.
Read on to discover top tips and classic traditions from Loris Contro, Aperol UK Brand Ambassador – and Italian dinner party super host!
LORIS' ITALIAN DINNER PARTY TIPS
A Veneto region native, Loris understands Italian hospitality better than anyone. When it comes to hosting the perfect Italian dinner party, he's got everything covered: from what to wear to what to serve.
Here are some of his best tips to help make your Italian dinner party a roaring success.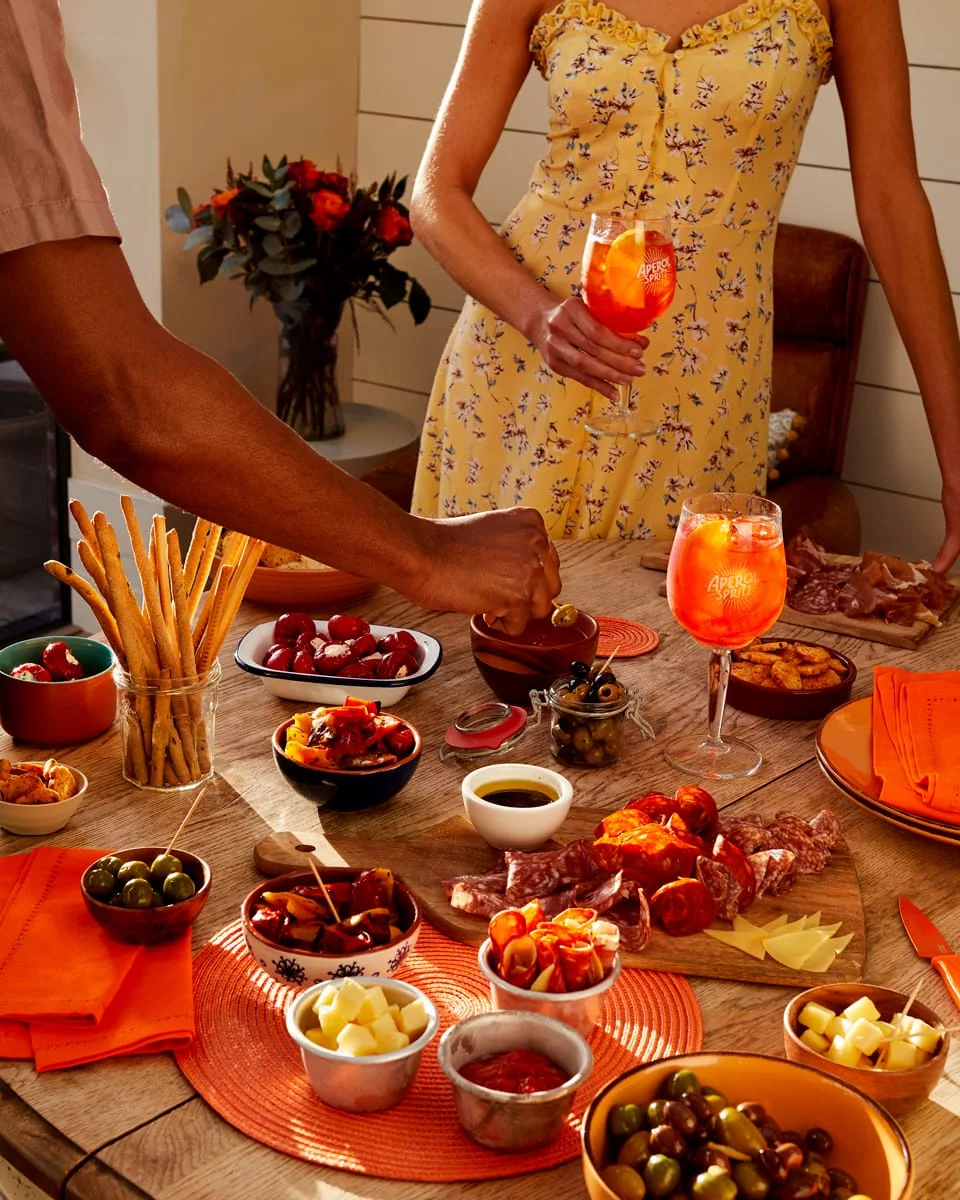 DRESS TO IMPRESS
For a memorable evening, you want your guests to feel like the best versions of themselves. A traditionally Italian dress code would be something fairly casual but with plenty of elegance and style.
Heels are the perfect way to elevate an informal dress without pushing yourself too far out of your comfort zone, while a light shirt and slim-fit trousers are a timeless combination for your sophisticated evening.
GREET YOUR GUESTS THE ITALIAN WAY
What's an evening without a warm welcome? Both old friends and new deserve to feel completely at home when they arrive at your dinner party.
A truly Italian greeting would be to give your guests un bacio sulle guance (a kiss on the cheeks). For anyone who hasn't visited your home before, make sure to show them around and put them at ease.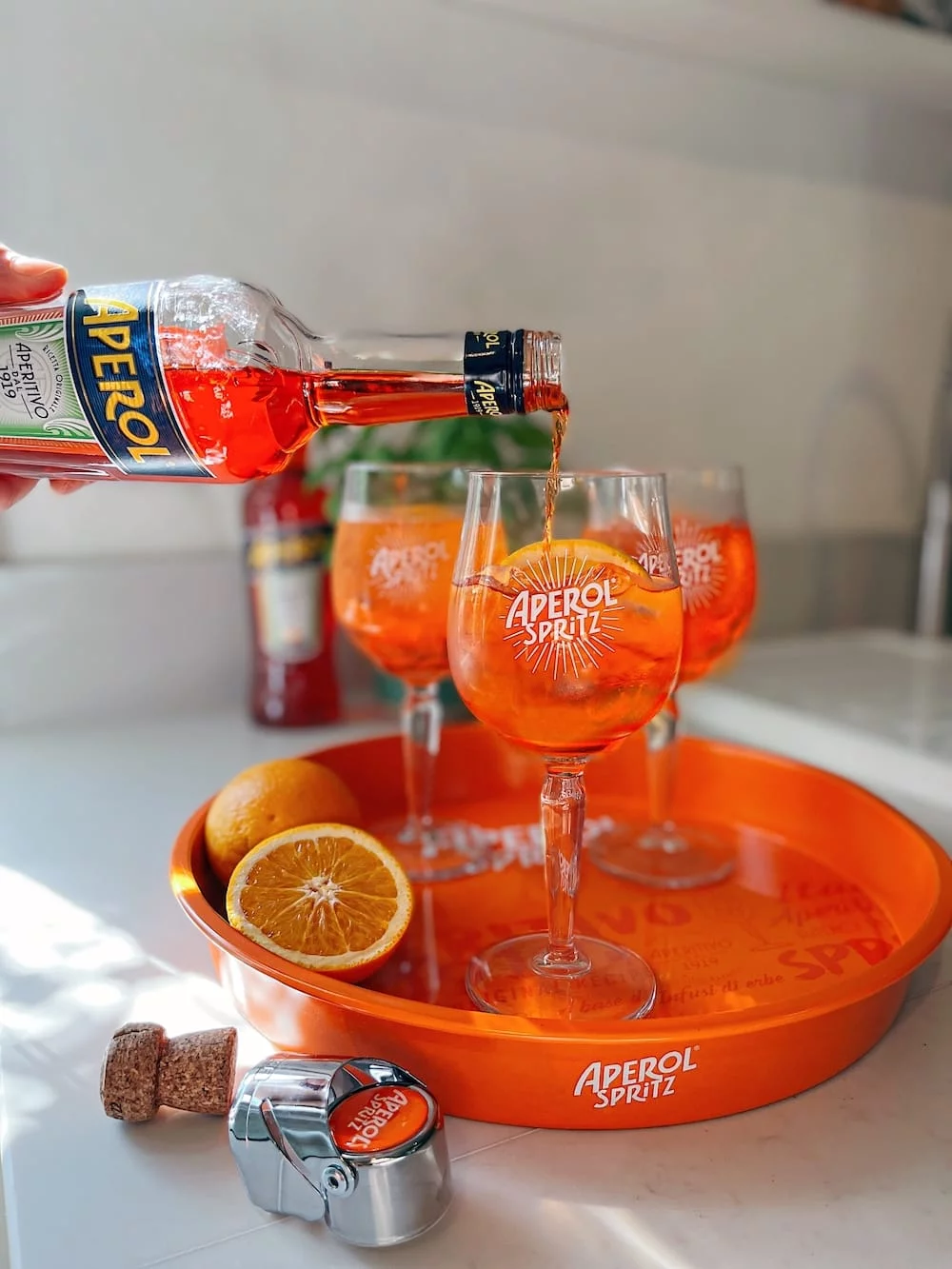 BRING A GIFT TO SHARE
If you've been invited as a guest to someone else's Italian dinner party, it would be rude to arrive empty-handed. Bringing a gift to share between the other guests is a great way to bond with everyone.
Consider bringing some biscotti to accompany your after-dinner coffees, or maybe an Aperol gift set so your host is well-stocked.

SERVE PLENTY OF APEROL SPRITZ
When hosting a dinner party, you need a delicious aperitivo to start your night right. A refreshing Aperol Spritz is the perfect way to greet your guests. Its taste profile is sparkling and lively, while also mellow and warm to suit the atmosphere.
Serve alongside your choice of nibbles, such as good-quality Italian olives, homemade focaccia or cured meats and cheeses.
Discover the Perfect Aperol Spritz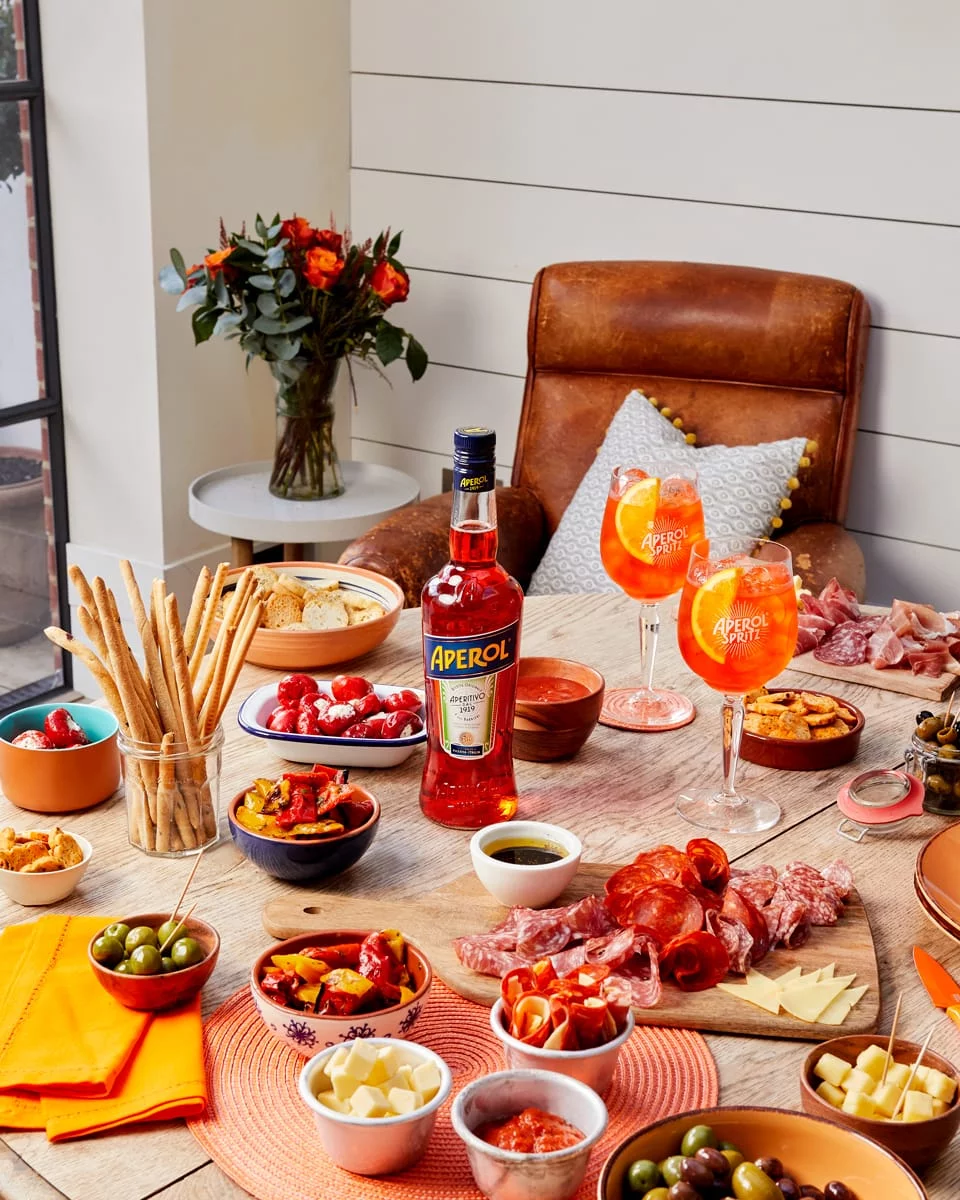 CATER TO THE SEASONS
Italian cuisine is all about freshness and seasonality, so be inspired by the produce on offer. From a hearty and flavour-packed aubergine caponata to a light and delicious spaghetti vongole, dazzle your guests with Italian classics done well. Consider roasting some lamb or fish and serve it alongside a choice of vegetables, salads and potatoes for the ultimate sharing experience.­
Don't forget about dessert either! To continue the Venetian theme, Loris says tiramisu is always a crowd-pleaser. Or try a zesty blood orange semifreddo to compliment your Aperol Spritz.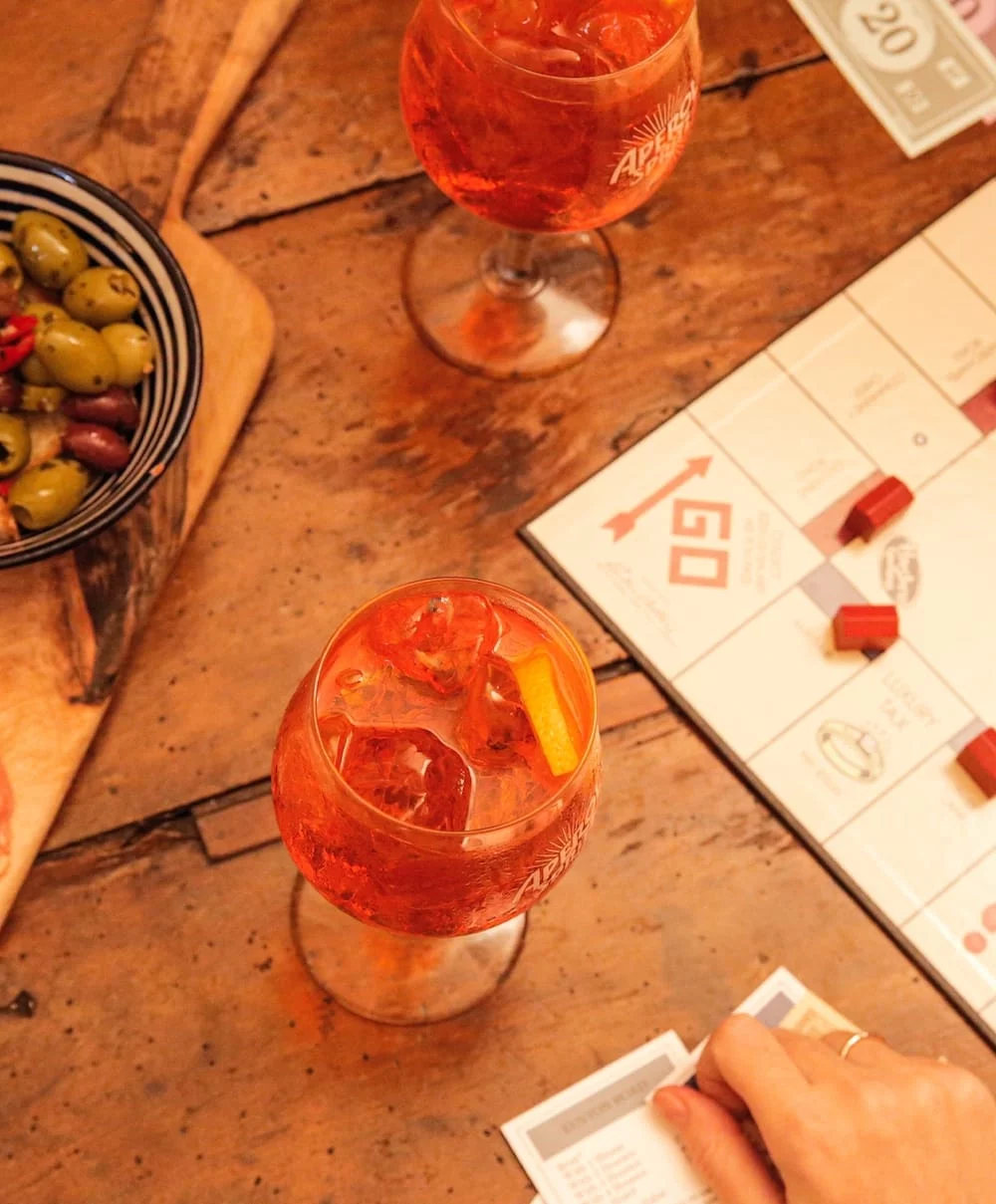 LORIS' DINNER PARTY ENTERTAINMENT IDEAS
Once the feasting is finished, it's time to keep the dinner party going with a range of fun entertainment ideas. Some of Loris' favourites include:

TURN UP THE VOLUME AND DANCE
Move your soundtrack from easy-listening Italian to party vibes once the plates have been cleared. Everyone loves a boogie, so head into the living room or back garden and get your groove on, Spritz in hand.

CRACK OPEN THE BOARD GAMES
Transform your dinner party into a mini tournament with all your favourite board games. Consider party classics like Jenga, Twister, Guess Who? and Risk.

LAY YOUR CARDS ON THE TABLE
If you want a game night without the hassle of assembly, card games can keep you and your guests entertained for hours. Have a poker tournament if you all know how to play or discover some classic Italian card games such as Uno, Briscola, Scopa and Machiavelli.
Ready to play the perfect host? Stock up your bar with all the Spritz ingredients you need and get planning. The next time you're hosting a dinner party, it's bound to be bellissima!