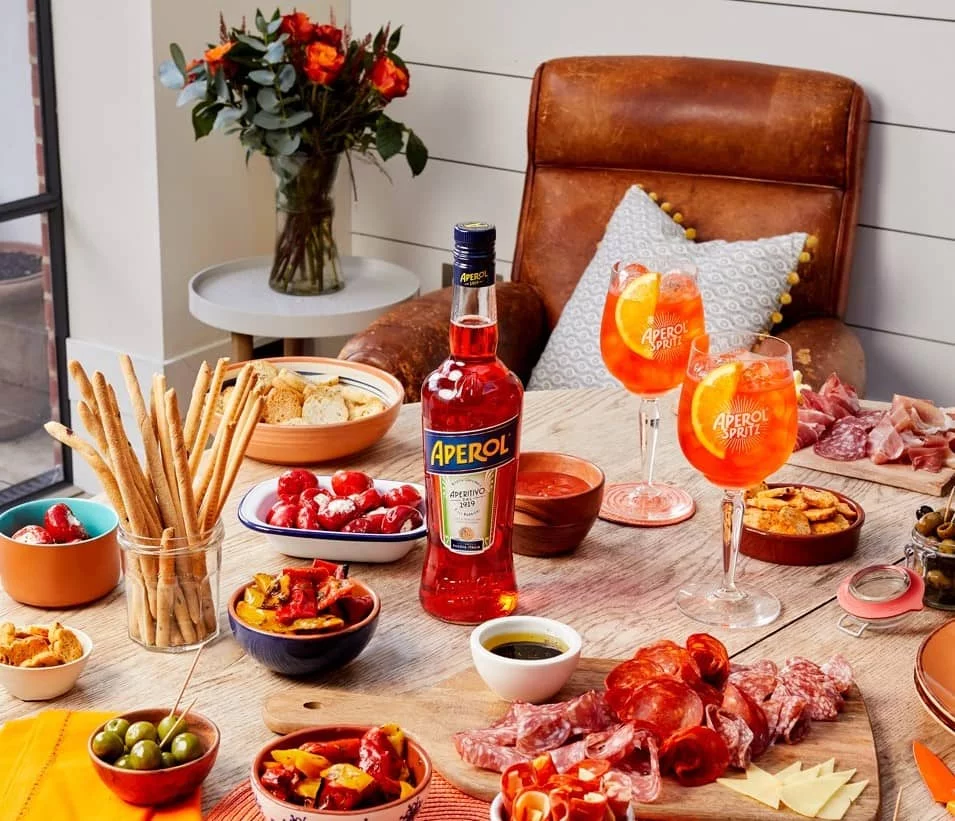 GET READY FOR EUROVISION 2022 IN ITALY WITH APEROL
With Eurovision 2022 taking place in Turin, Italy, we thought it was only right that we help you plan your very own Eurovision watch party – inspired by our home country.
We've teamed up with Italian aperitivo connoisseurs, Crosta & Mollica, to bring you some of our favourite Eurovision party food nibbles that pair perfectly with an Aperol Spritz.
Read on to explore more of our Eurovision party ideas and get ready to dance your way to the Grand Final on Saturday 14 May!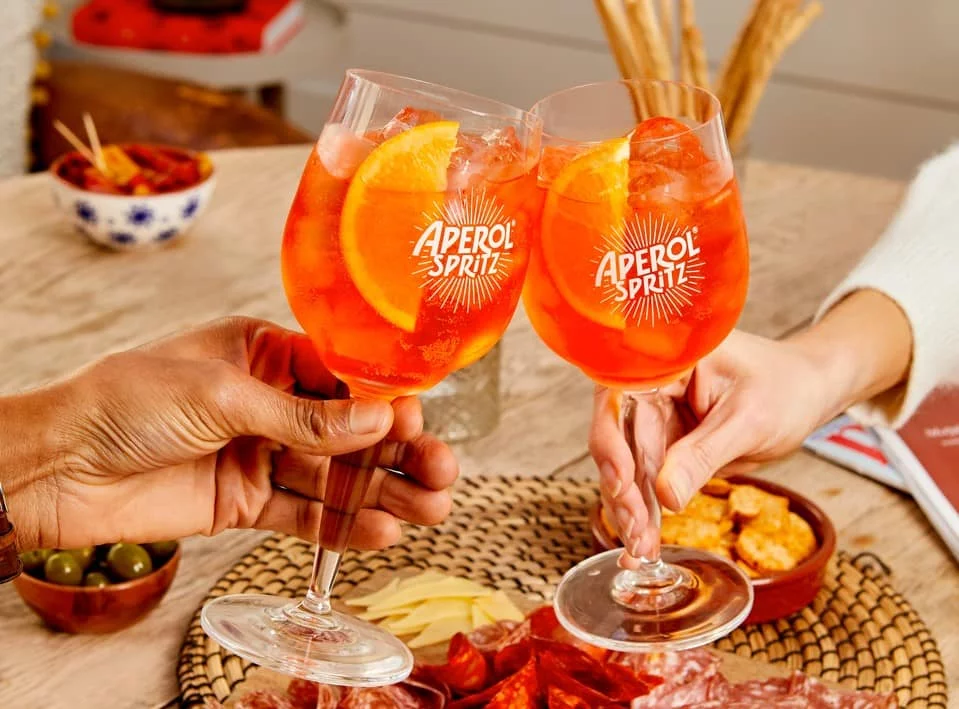 5 EUROVISION WATCH PARTY IDEAS
Here are our top 5 party ideas to help you get into the spirit of Eurovision
1. INTERNATIONAL DECORATION
Turn your lounge, kitchen or dining room into a fusion of international decor, complete with flag bunting, balloons and napkins to represent the different finalists. Add a few green, white and red banners for the host country too, plus lights around the TV so you feel like you're watching from the Pala Olimpico.
2. EUROVISION PARTY FOOD
It wouldn't be a true Italian Eurovision without a few aperitivo snacks and Spritz! Here are some of our favourite Crosta & Mollica nibbles to enjoy with your Aperol Spritz.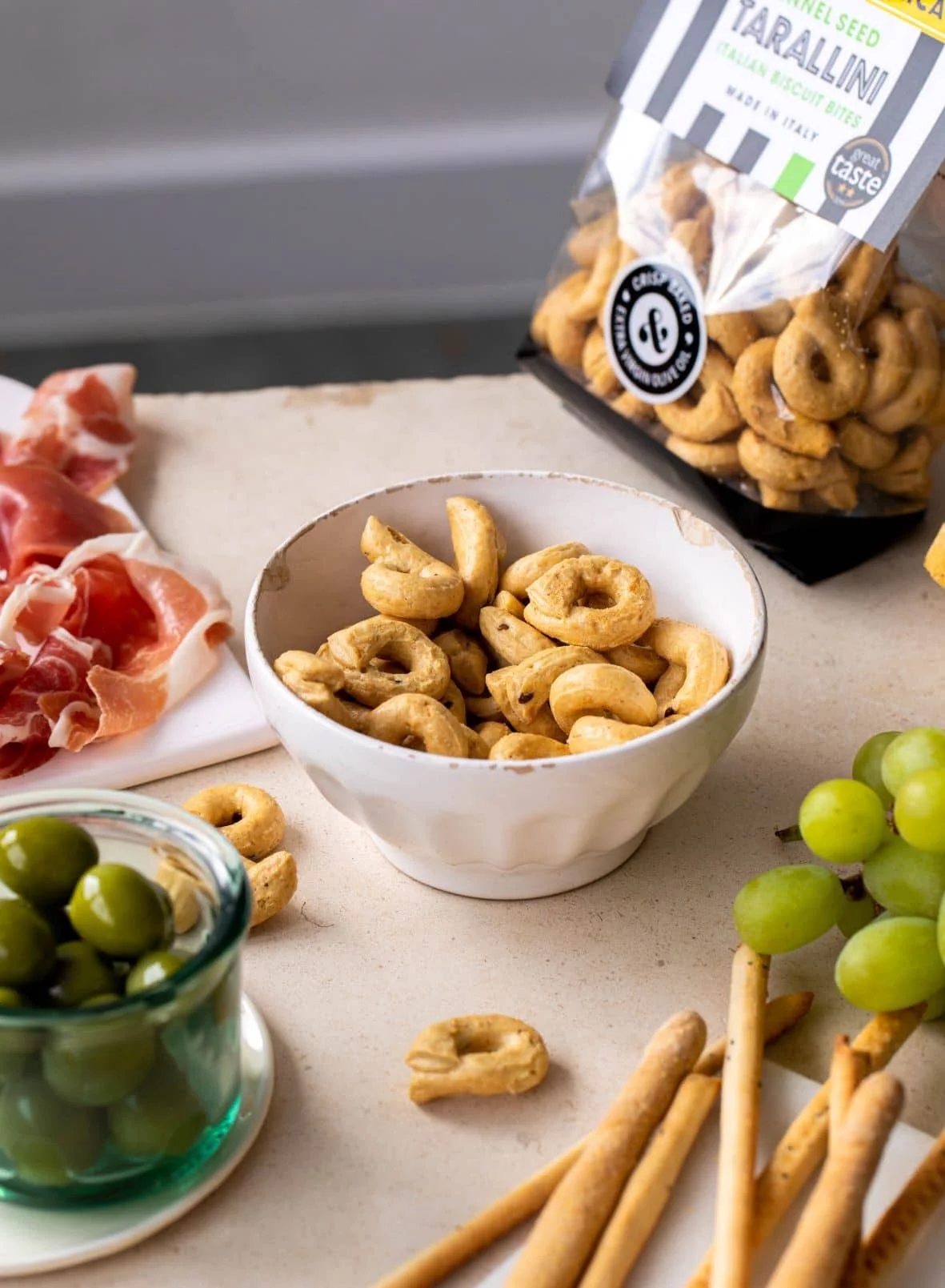 Fennel Seed Tarallini – these delicious baked biscuit bites are handcrafted by a tiny Italian bakery using local ingredients and classic Puglian flavours.
Black Peppercorn Bolli Crackers – traditional "Bolli" are a Veneto favourite. Top with cream cheese, fresh tomato, pesto and prosciutto for the ultimate aperitivo snack.
Olive & Rosemary Ovali – add a little cream cheese or sweet piccolo tomato to your Ovali to create the perfect balance of salty and sweet.
Classic Torinesi – an original Italian nibble, these breadsticks are often served with a sparkling Aperol Spritz in trattorias across Italy.
Rosemary Linguette – enjoy an aromatic twist on traditional linguette flatbreads. Serve with an antipasti platter of olives, cheese and cured meats.
Looking for more Eurovision party food ideas and inspiration? Check out our complete Aperitivo food pairing guide to serve with your Aperol Spritz.
3. DRESS UP FOR THE OCCASION
Go all out with a Eurovision fancy dress party! Ask your guests to choose one of the finalists to support – or do a lucky dip – and wear an item of clothing that signifies your country. Think Union Jack dress, international football shirt or an outfit that coordinates with the flag colours.
4. START A SWEEPSTAKE
Feeling competitive? Make things interesting with a friendly Eurovision sweepstake. Randomly divide the finalist countries between you and your guests and select an enticing prize to be won – like an Aperol Spritz bundle or our signature branded glasses.
5. EUROVISION BINGO PARTY
With 40 countries set to perform in Eurovision 2022, you can expect to be in for the long haul – so why not play a game while you watch? Create your own bingo card with common "Eurovision-isms" you expect to see at this year's song contest, such as:
– Nil Points
– Fake rain during a performance
– Flag face paint in the audience
– Mid-song costume change
– Fire cannons on stage.
Ready for your Eurovision watch party? Start practicing your perfect serve of Aperol Spritz with our simple 3-2-1 recipe to get ready for Eurovision 2022 on Saturday 14 May.